BHK's Red Bean Tablets 【Reduce Edema】

Description:
*Red beans extract is 30 times concentrated here so nutrients could be absorbed instantly
*Aids in weight loss, improve digestion, treat edema and liver detoxification
*Additional Vitamin B1+ C formulation maintains a normal energy metabolism
*Red vine leaf extract contains a lot of nutrients such as polyphenols, anthocyanins and resveratrol
*Patented manufacturing technology provides a high quality, high purity and safe concentrated red beans

Main Ingredients (Per serving):
Red Vine Leaf Extract 200mg,
Azuki bean powde(30:1) 220mg

Directions:
Take 1 tablet daily after meal. For better result, take 1 tablet in the morning and 1 in the evening. Do NOT take more than 2 tablets per day.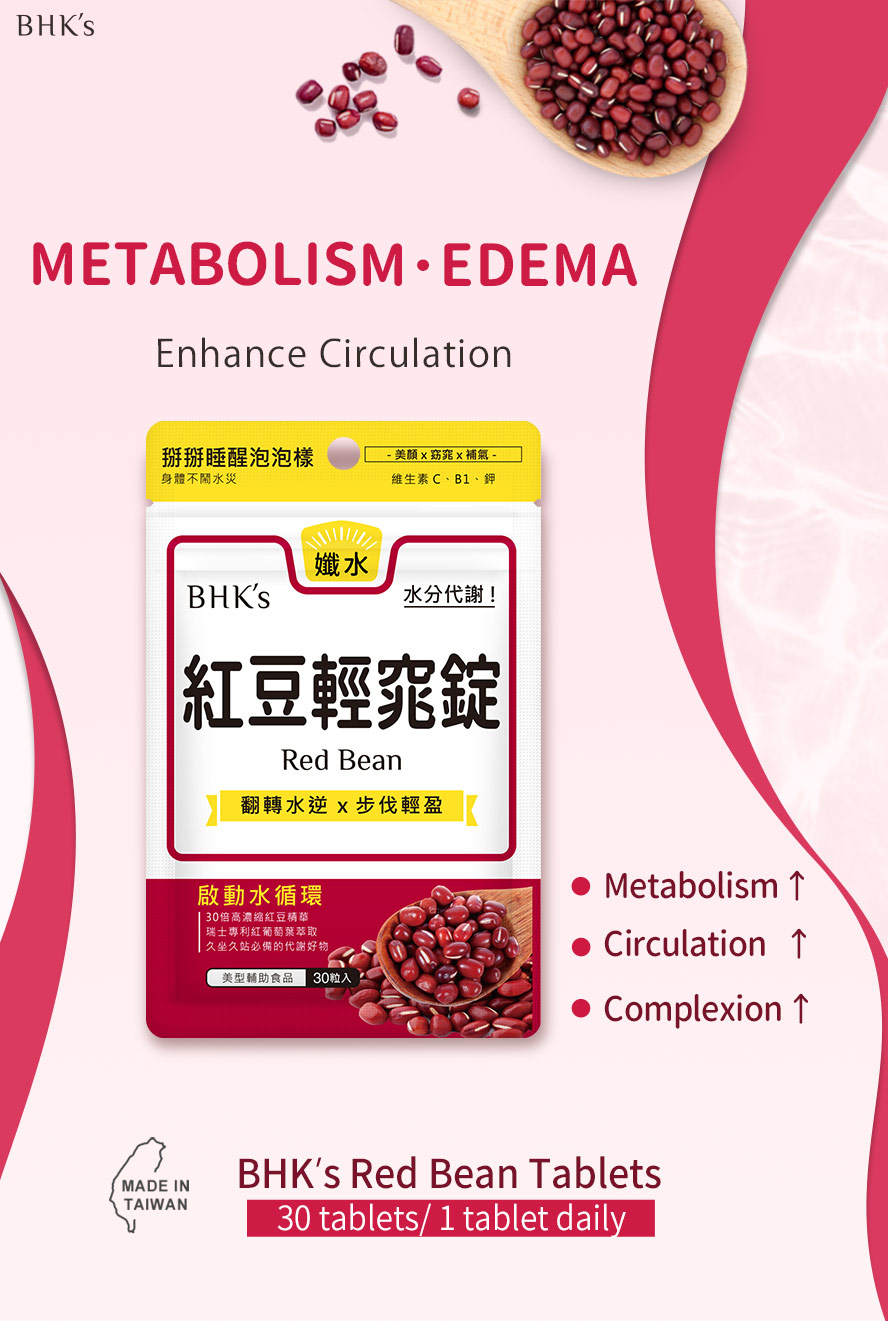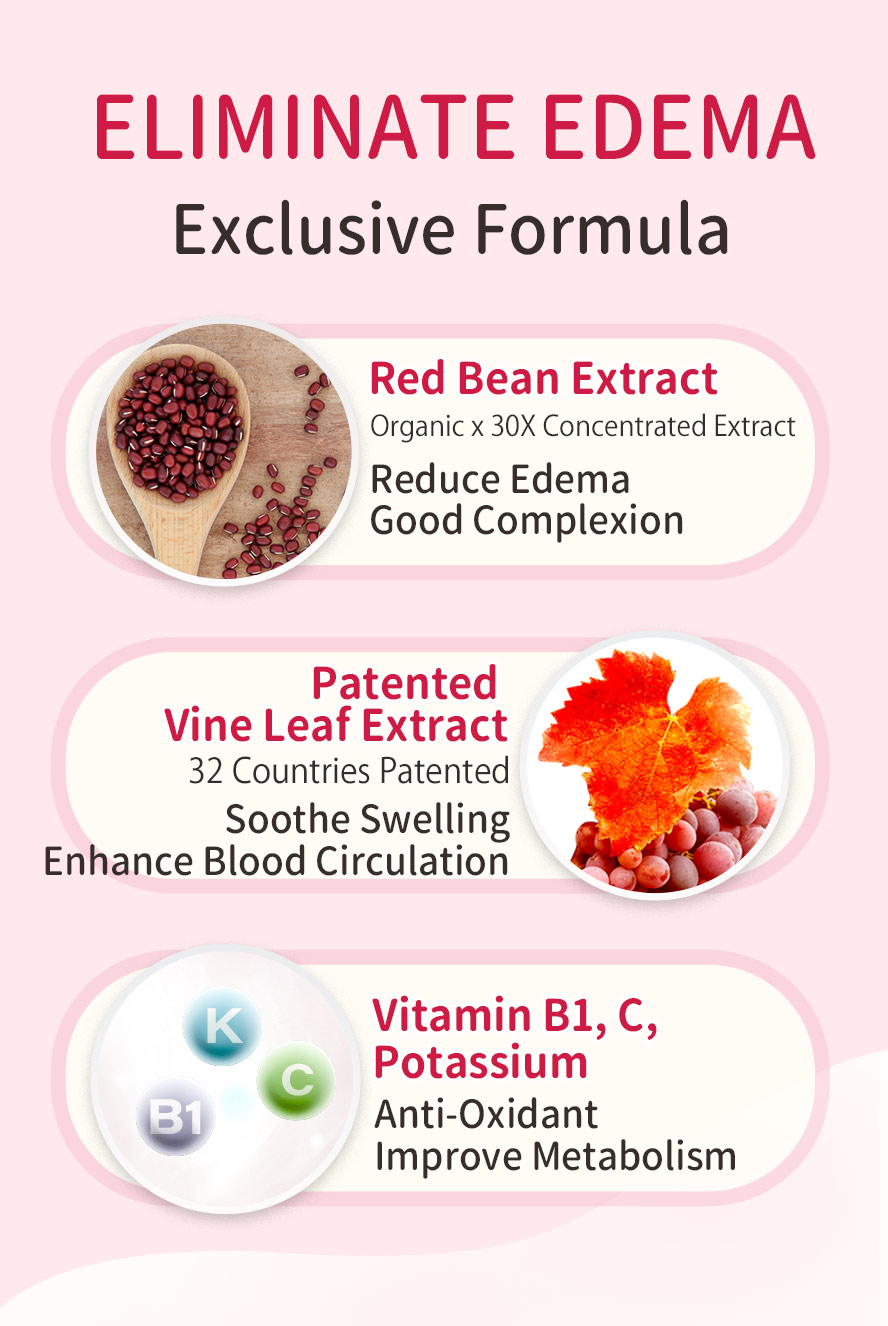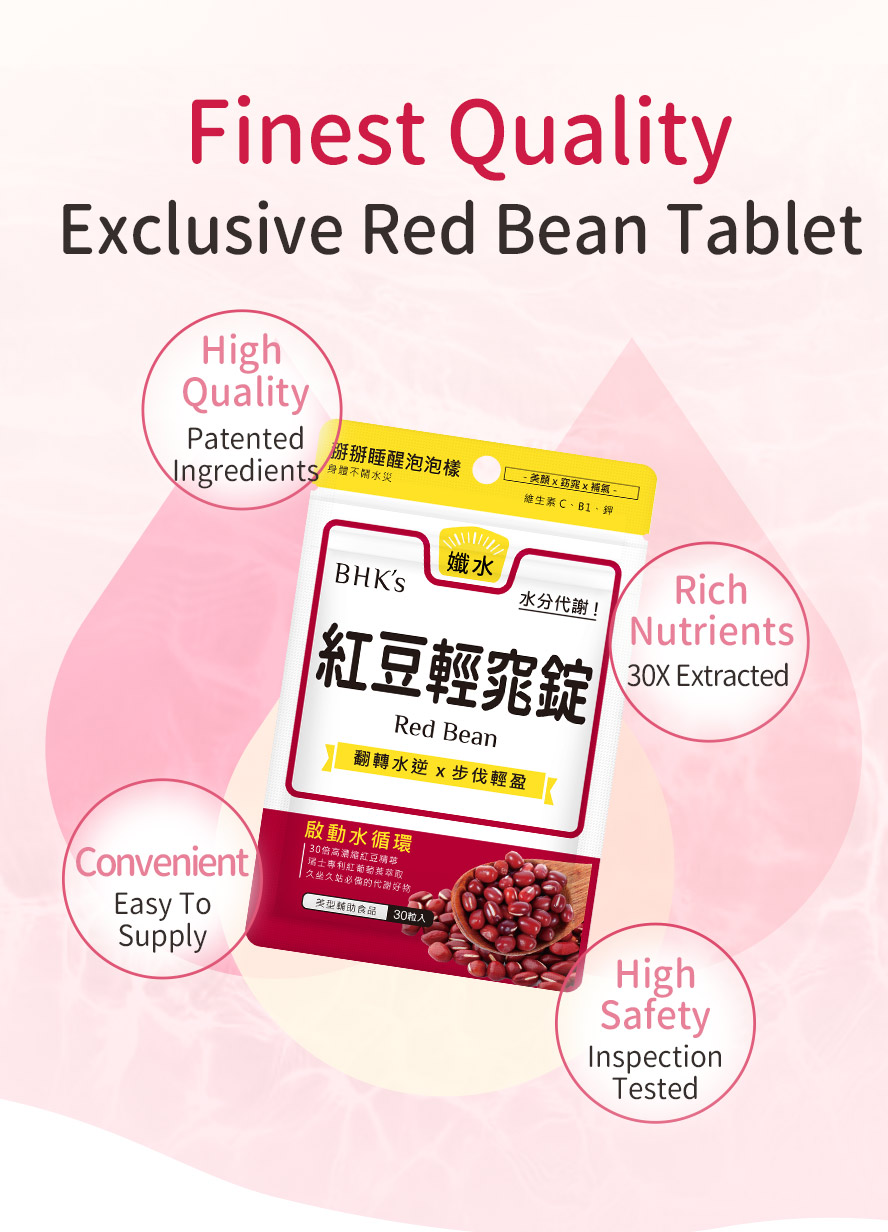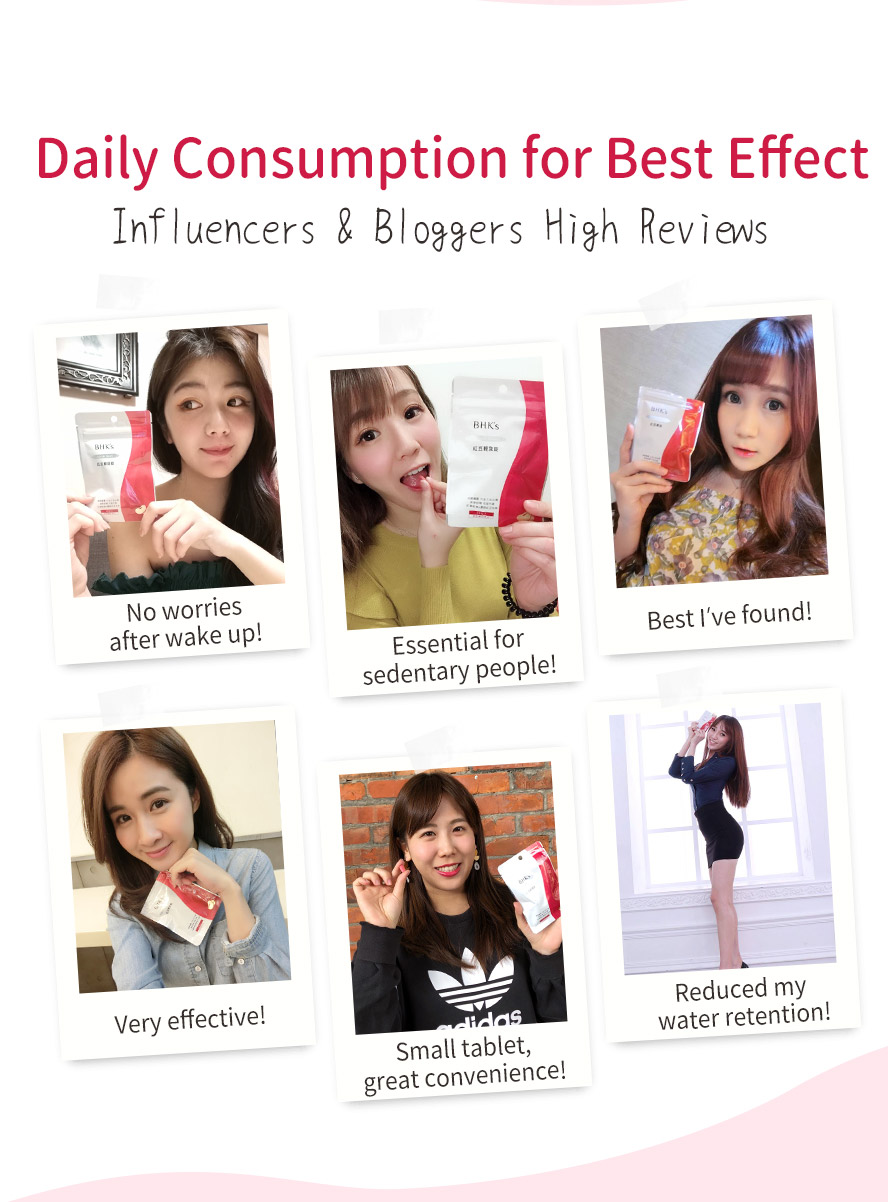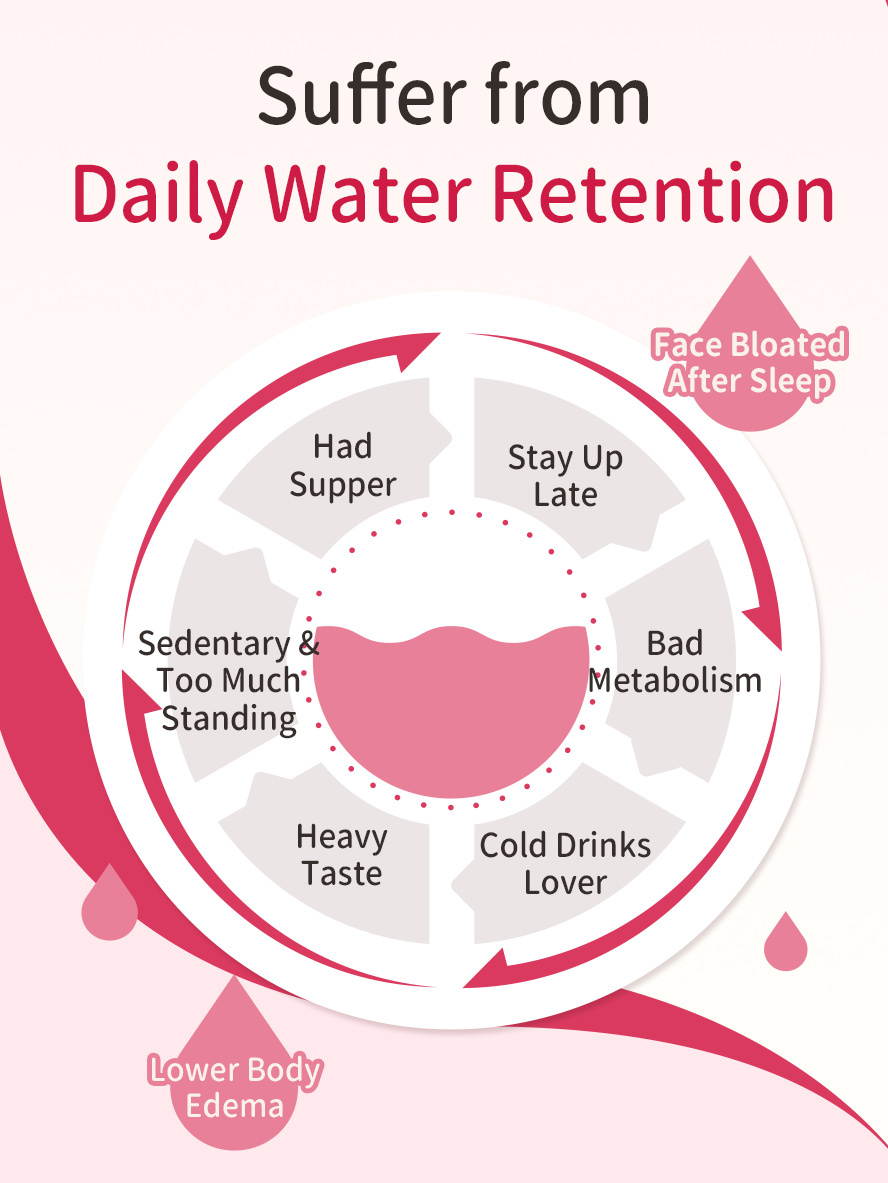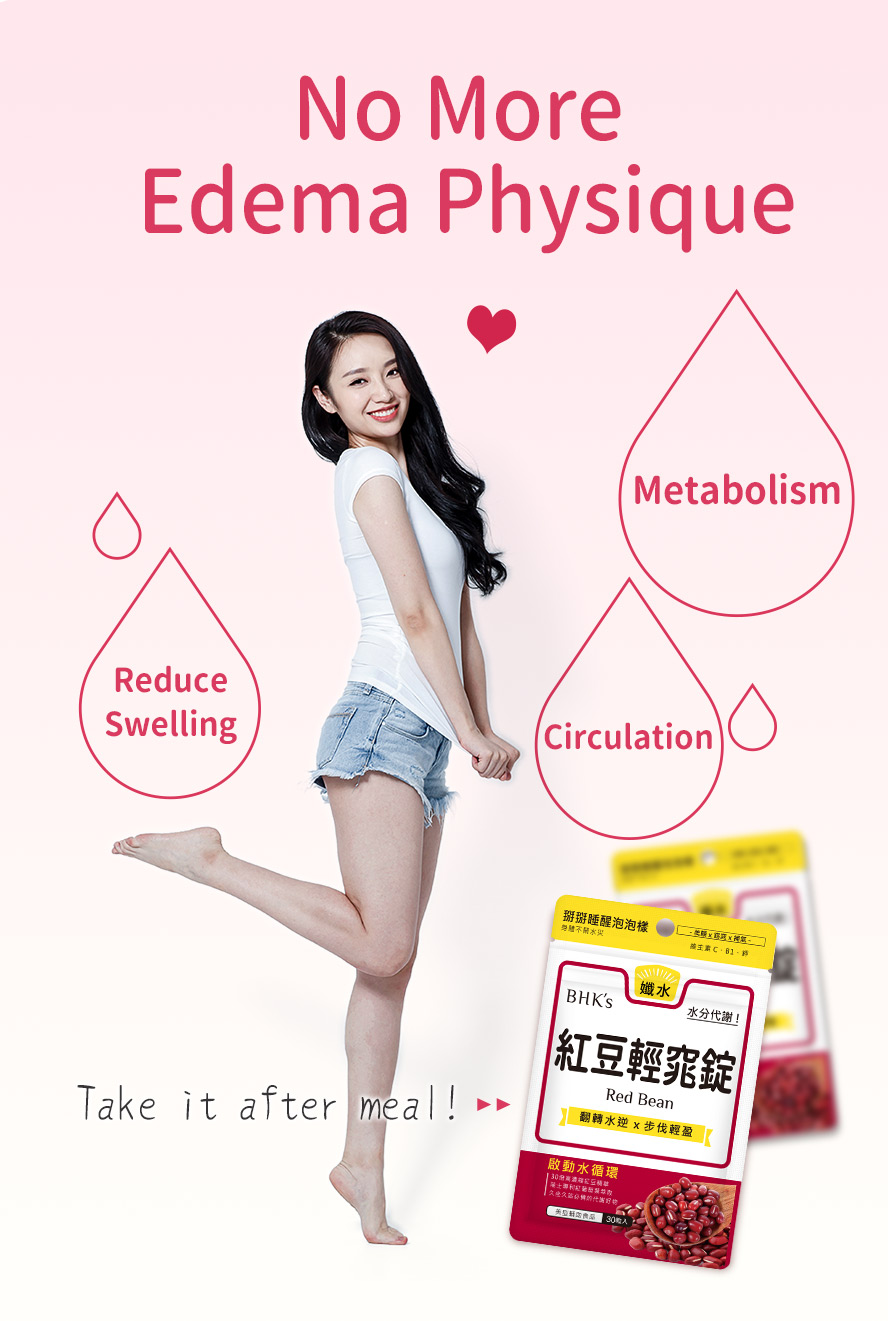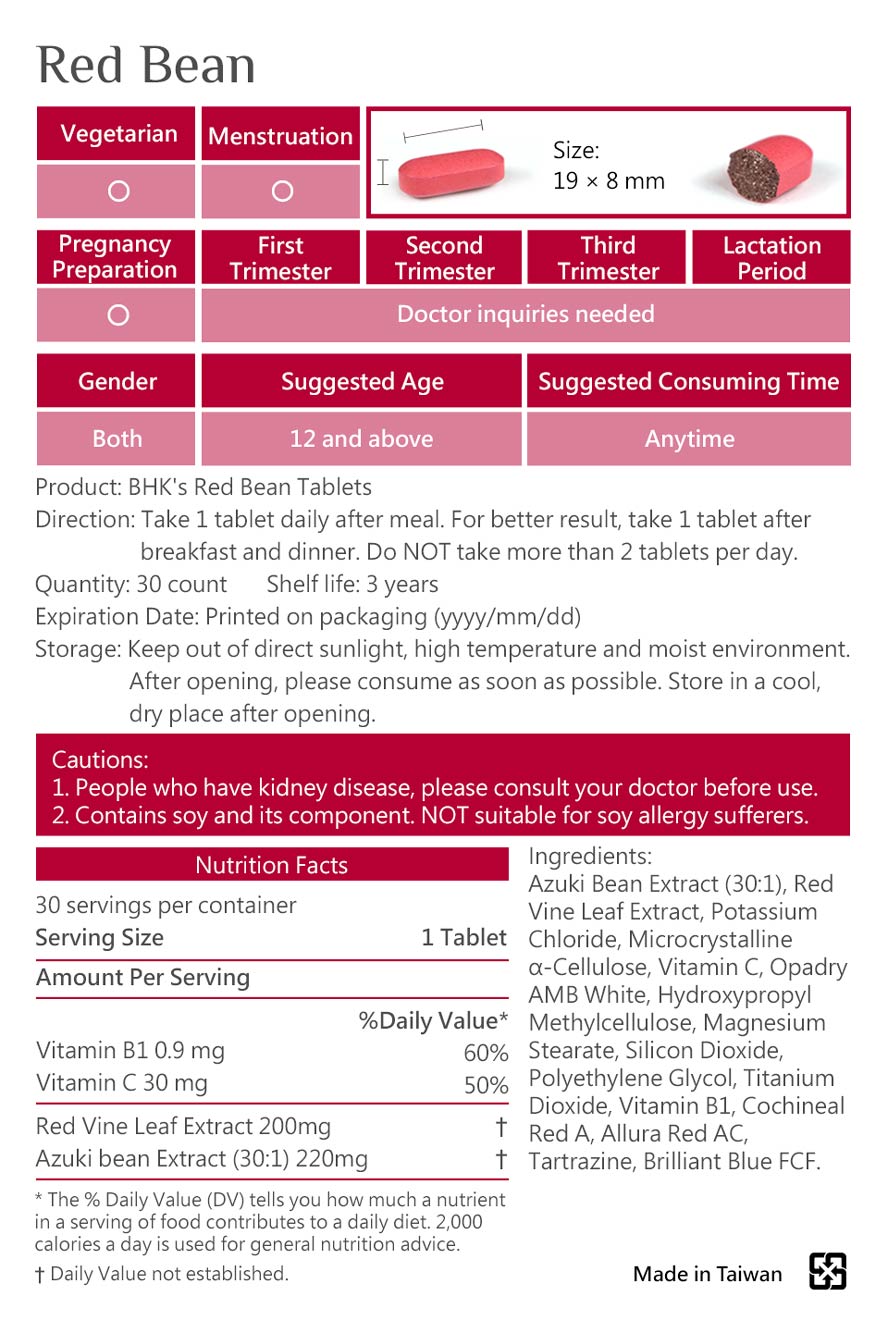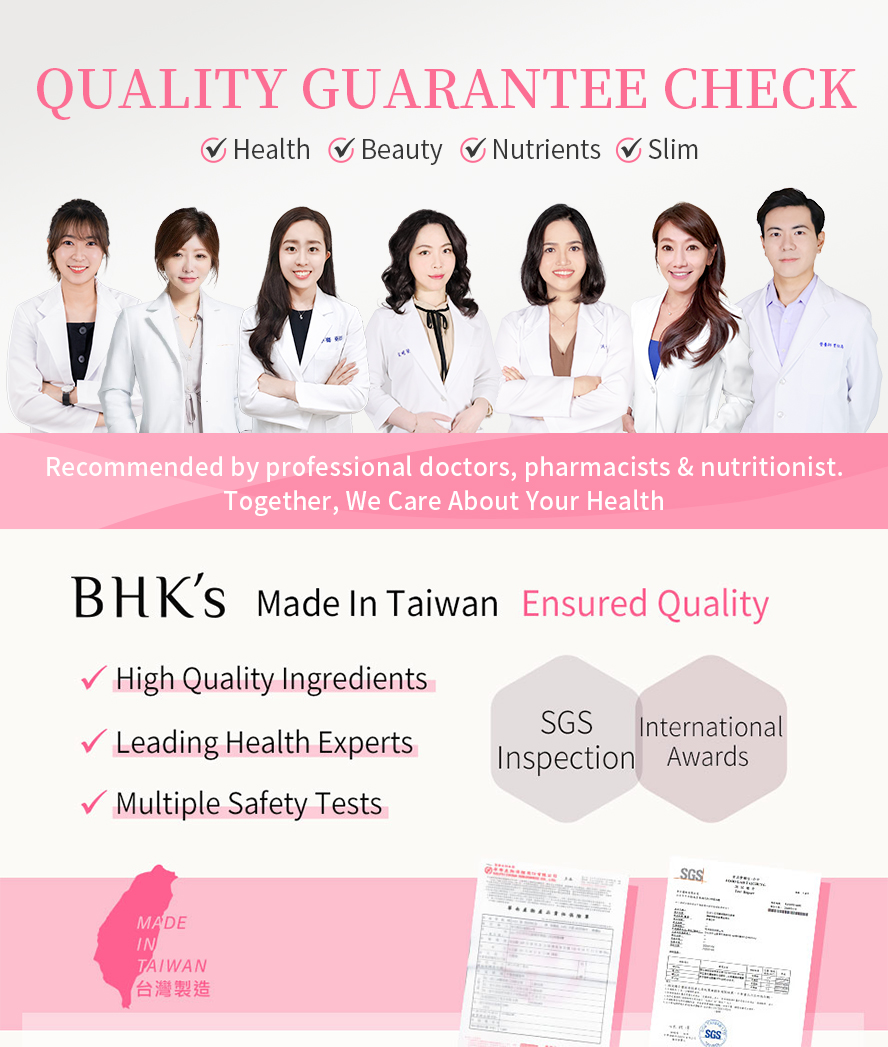 ---
BHK's Red Bean Tablets (30 tablets/bag) x 6 bags