BHK's BlackEye EX Veg Capsules
Description:
*Patented grape seed extract: Promote circulation and prevent extra pigment in the area around the eye
*Chilean wine palm fruit with highly active anthocyanins and delphinium: Keep your eyes clean and crystal clear
*Japanese Purple Rice, Cyanidin-3-glycoside C3G: Decreases precipitation of
melanin, restore elasticity and firmness
*Ceramide X sphingomyelin: Resist external damage and smoothing
*Patented double bacteria X Japanese lactic acid bacteria: High colonization helps to adjust the physique
Main Ingredients (Per serving):
Grape Seed Extract (80% OPC) 40mg,
Maqui Berry Extract (35% Anthocyanins) 30mg,
Milk Phospholipids 30mg
Directions:
Take 1 capsule daily before bedtime on an empty stomach. For better result,
take 1 capsule twice a day. Do NOT take more than 2 capsules per day.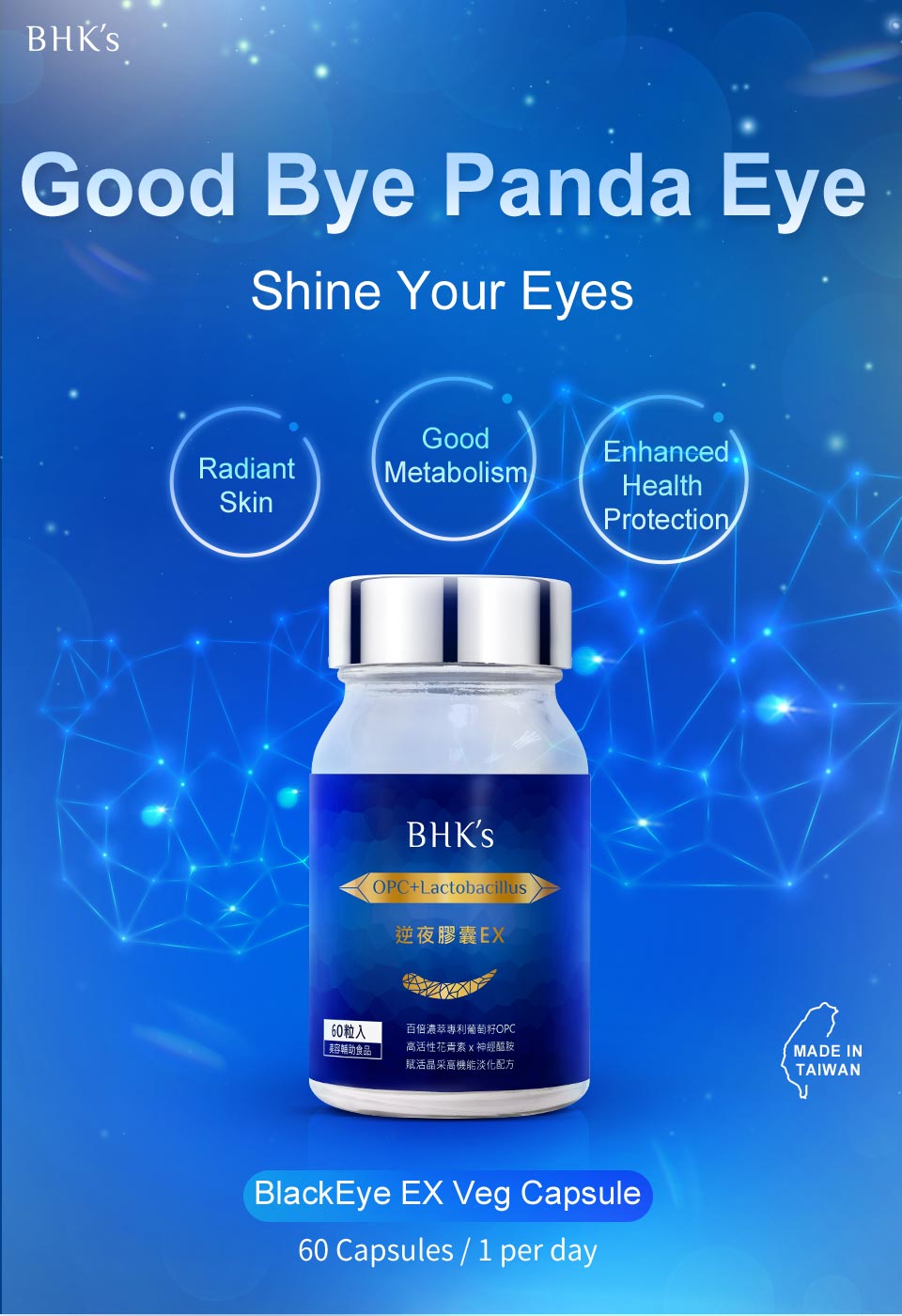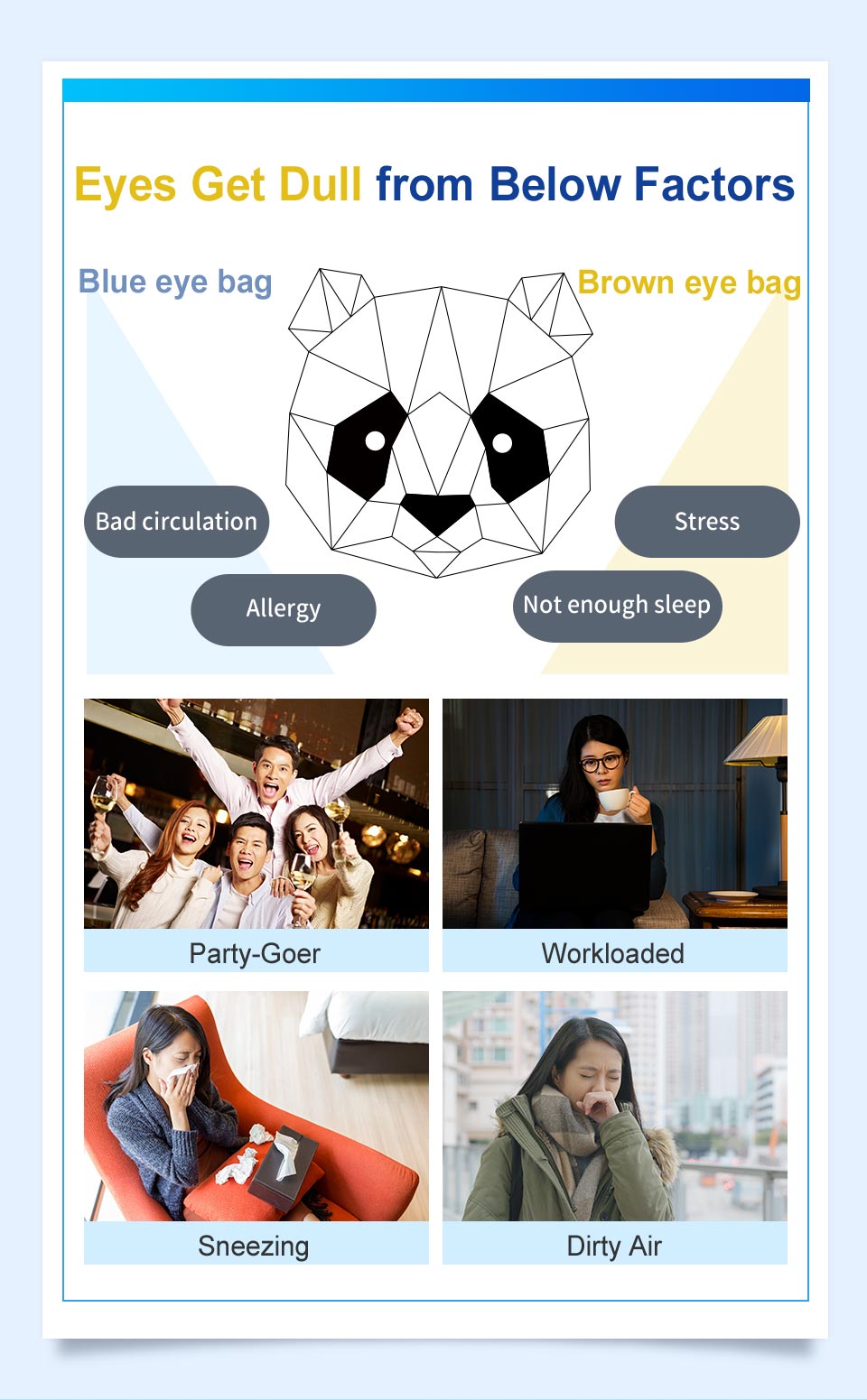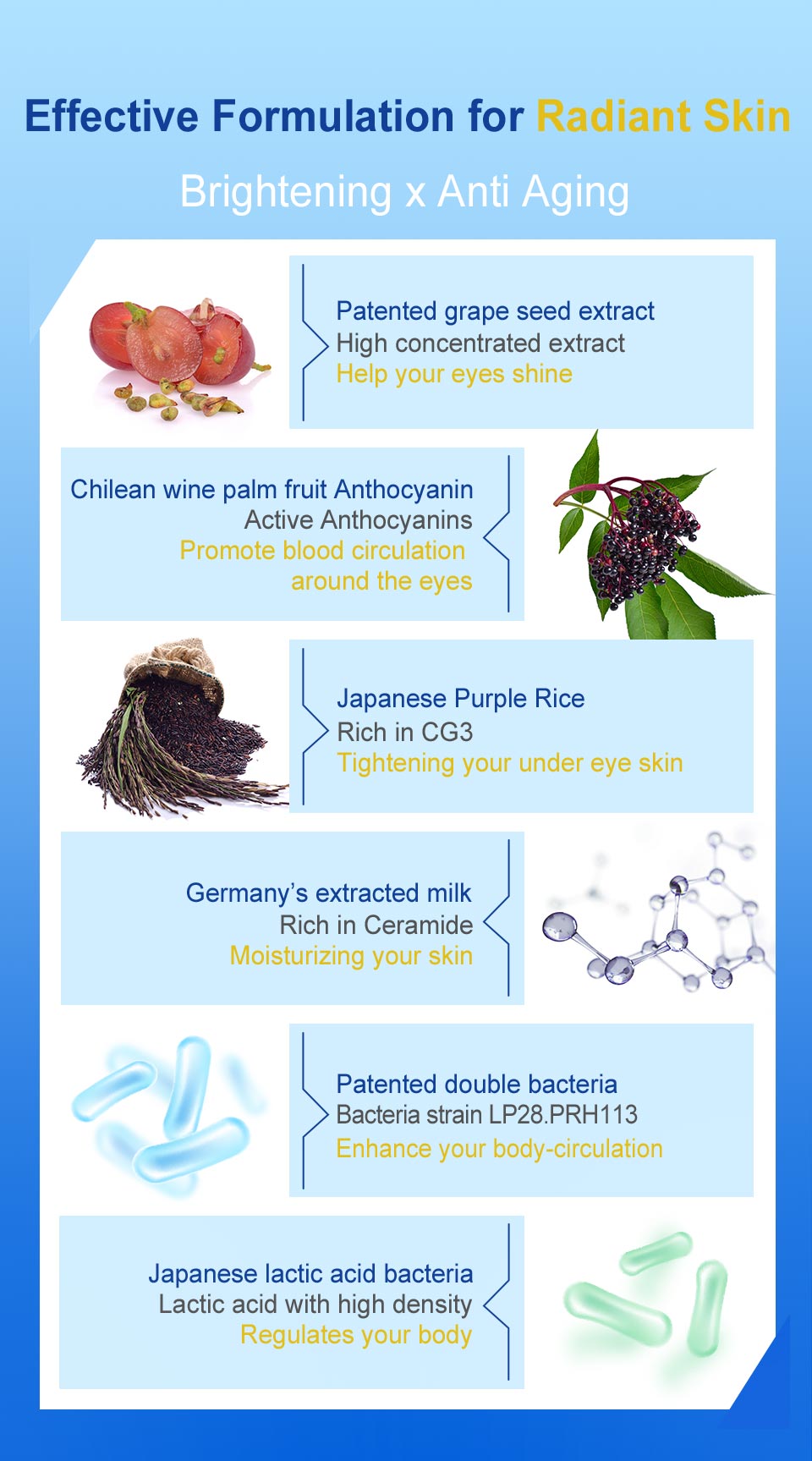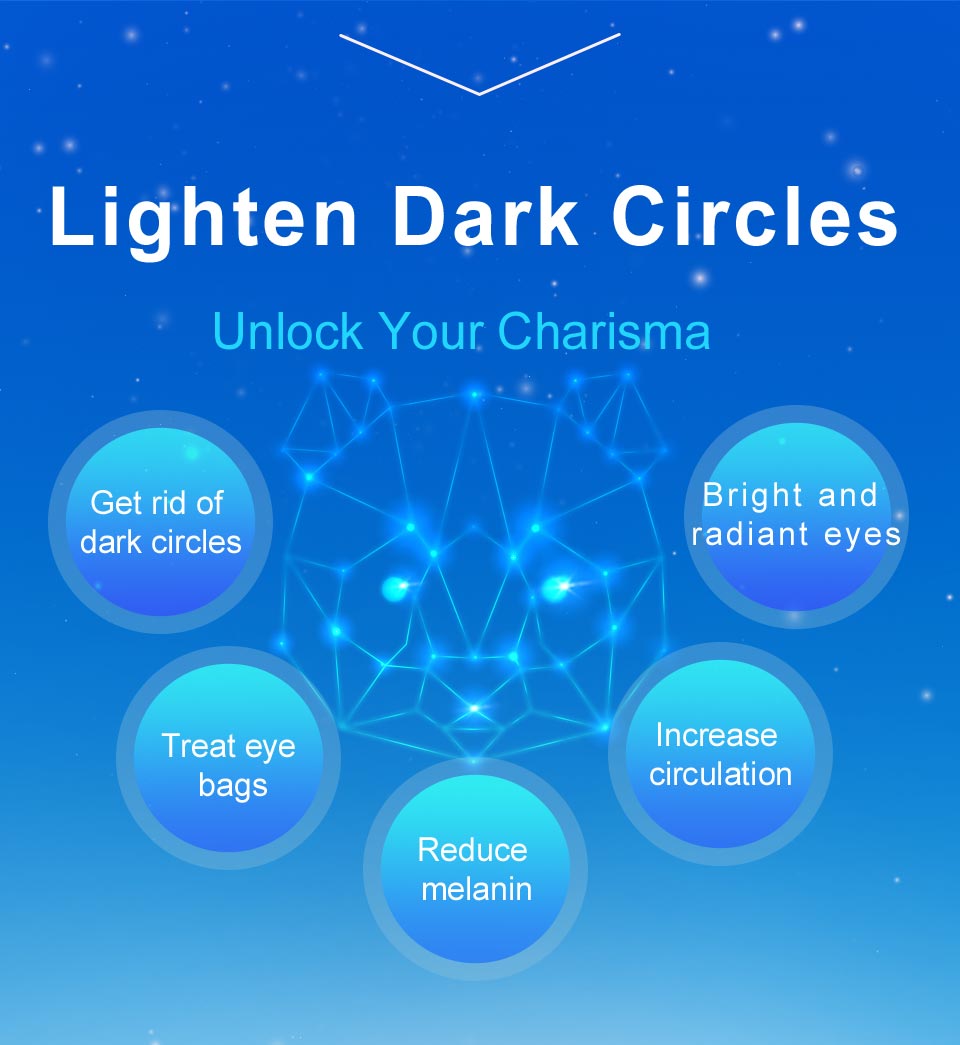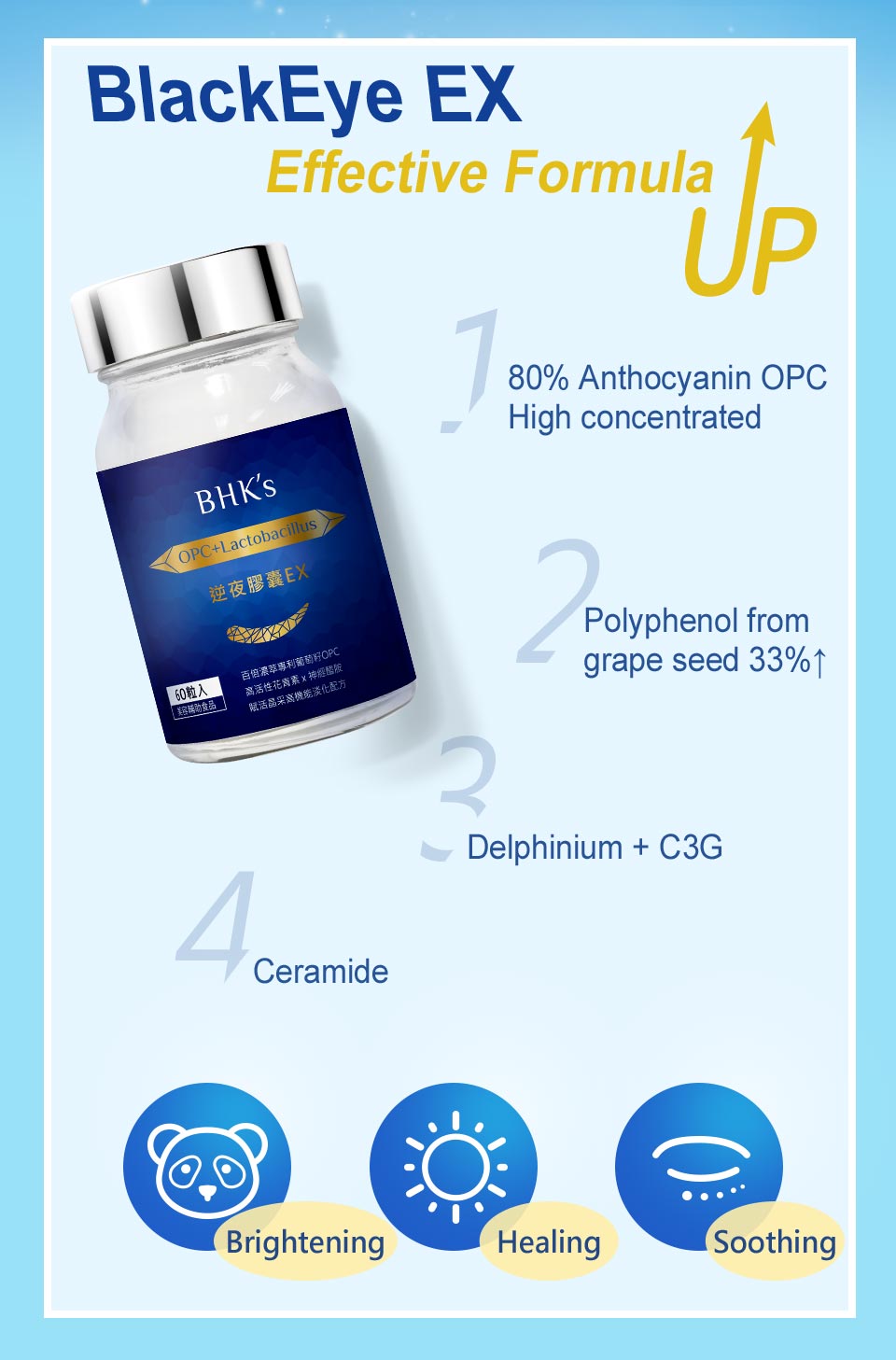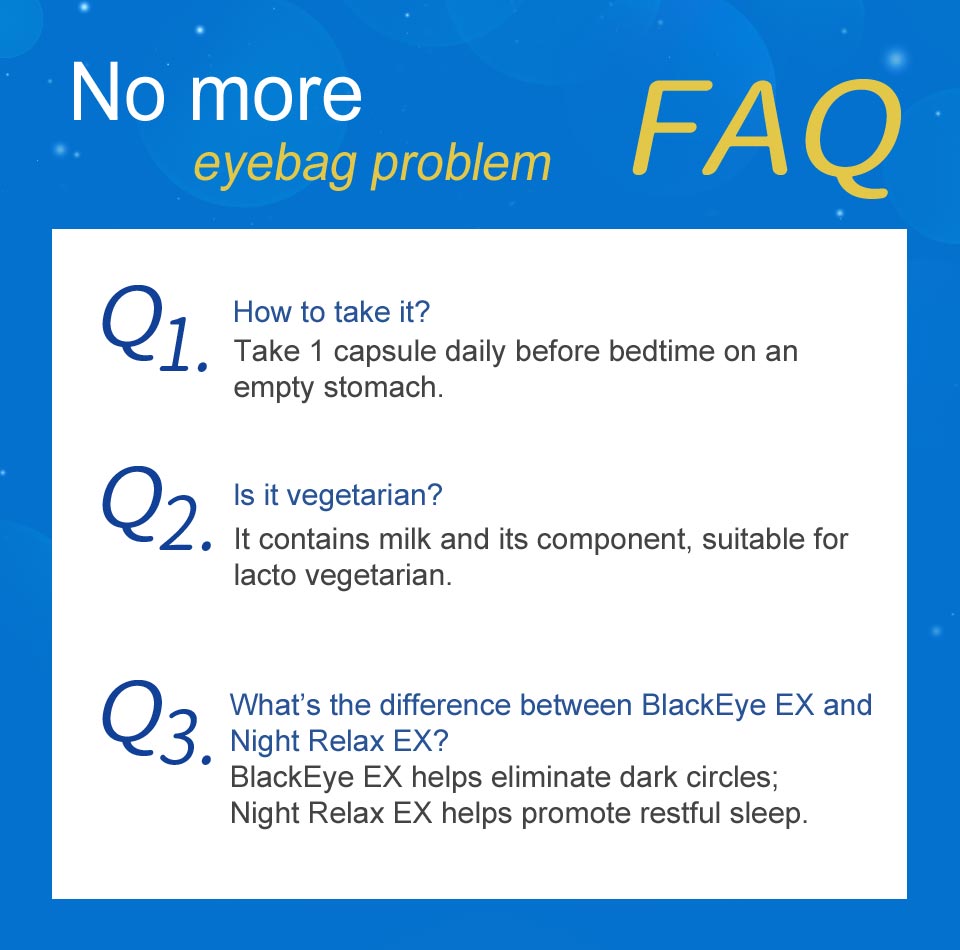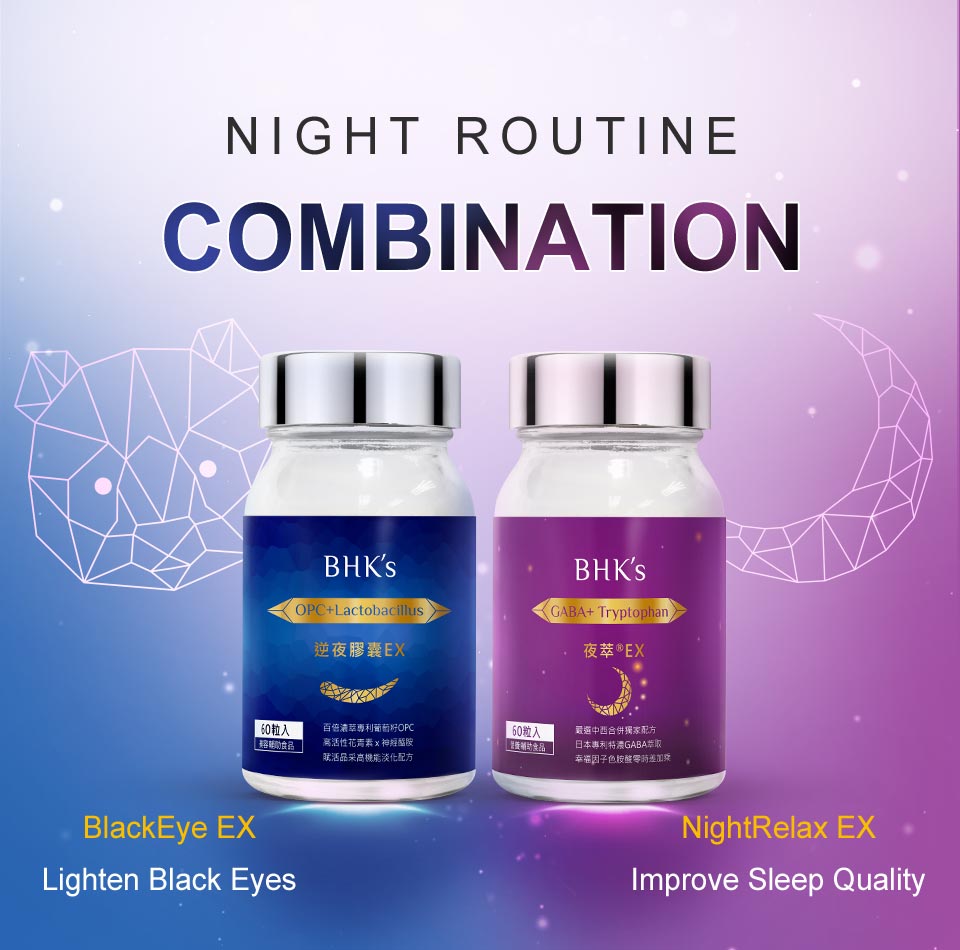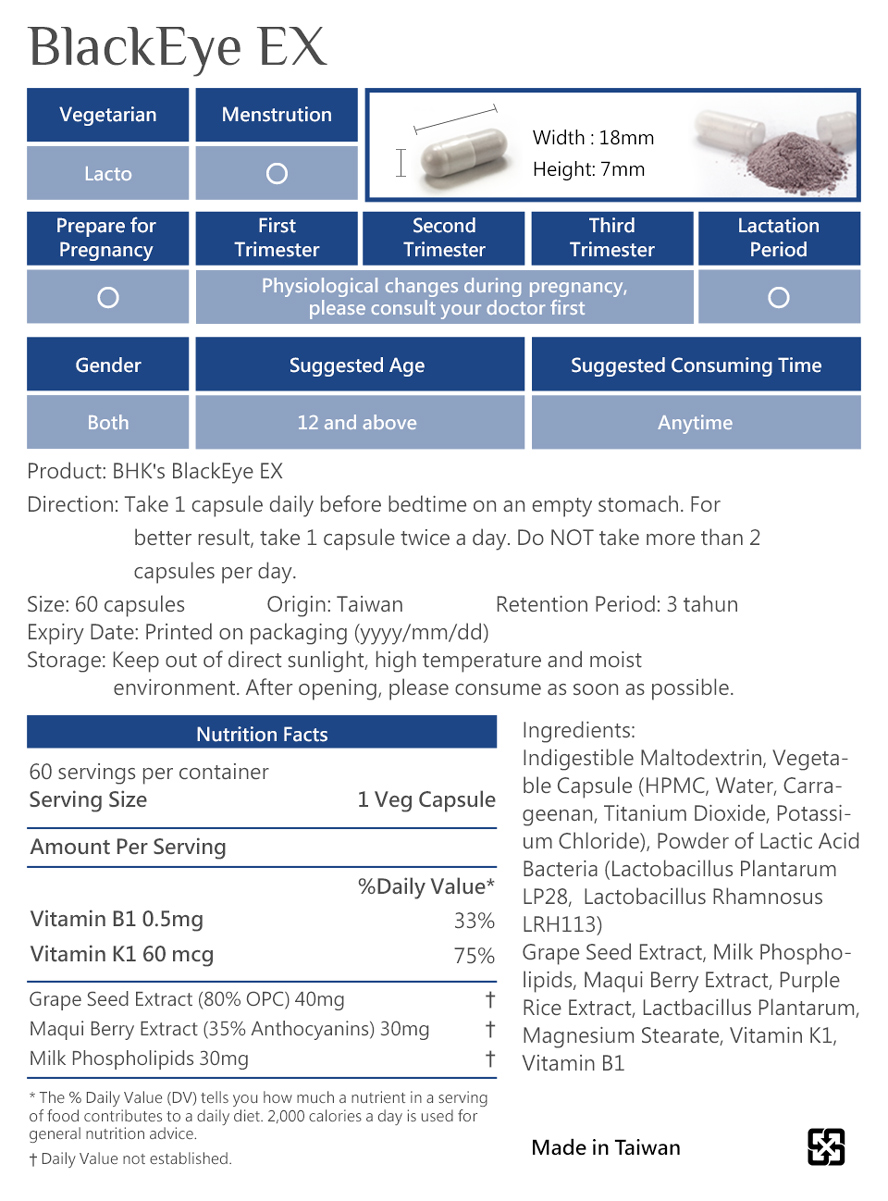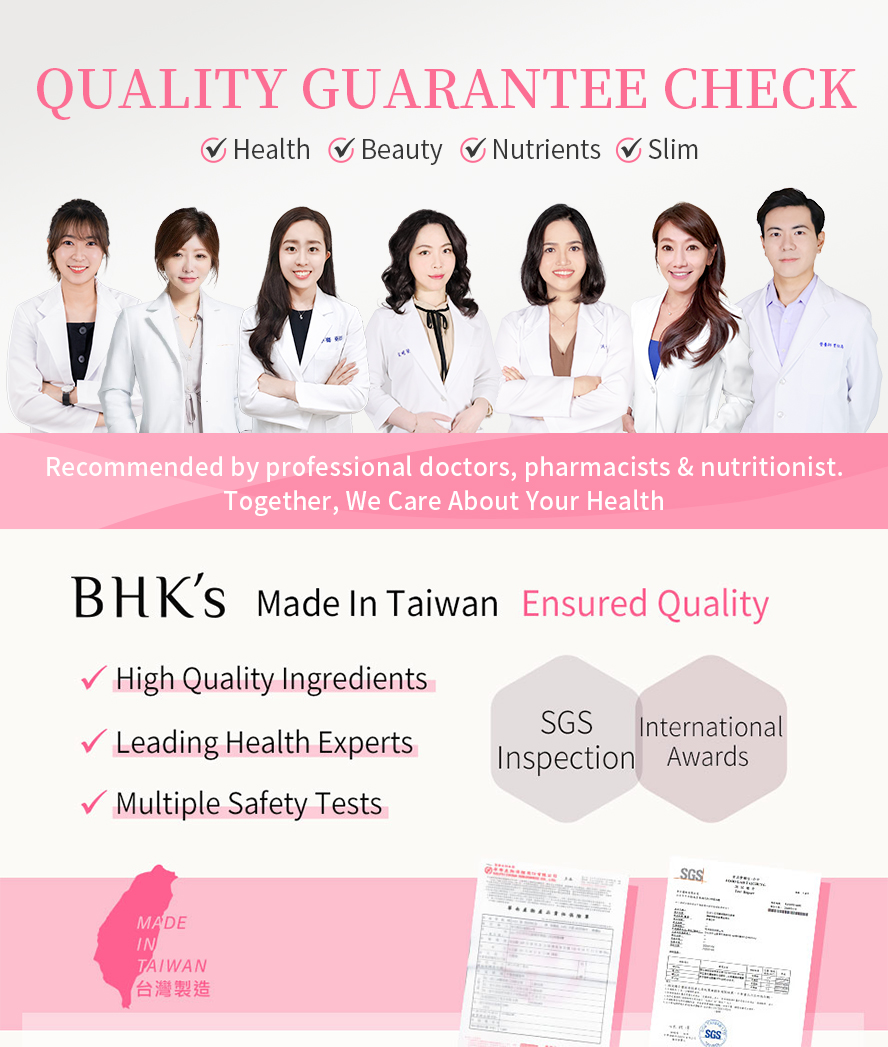 ---
BHK's BlackEye EX+ Veg Capsules (60 capsules/bottle) x 2 bottles