BHK's Resveratrol Veg【Anti-Aging】Description:
*Learn how to be a elegant and confident woman from French methods

*Resveratrol, the much-hyped plant compound found in French red wine is part of polyphenols

*Polyphenol content in this product is more than 145mg

*Resveratrol

- Helps to lower cholesterol

- Has powerful antioxidant property assists in repairing the visible effects of skin ageing

- Leaves your skin more even in tone and texture, which gives it a younger appearance

*Grape seed extract riches in antioxidant, improves blood flow and collagen levels
Main Ingredients (Per serving):

Advanced Red Wine Extract 100mg,

Grape Seed Extract (Vitis vinifera) 50mg,

Yeast Derivatives (98% Trans-Resveratrol) 40mg

Directions:

Take 1 capsule daily after meal. For better result, take 2 capsules at once. Do NOT take more than 2 capsules per day.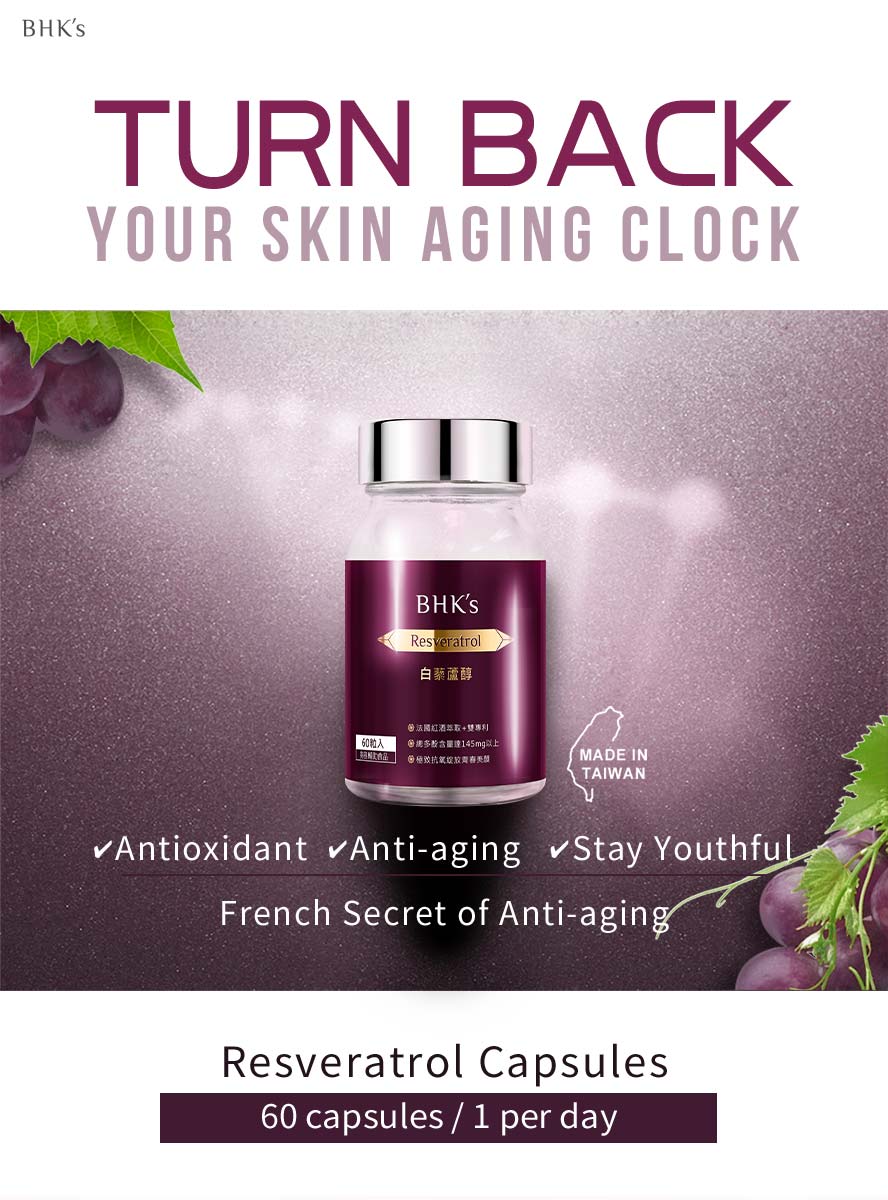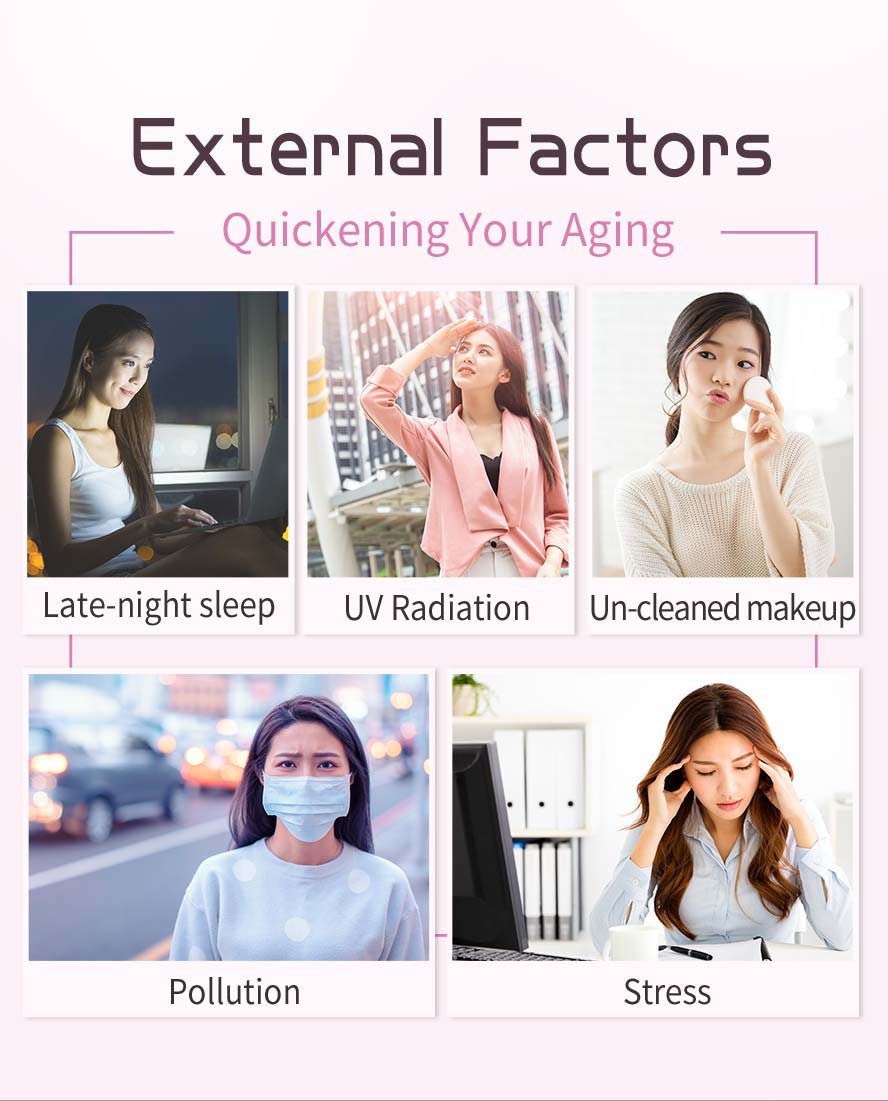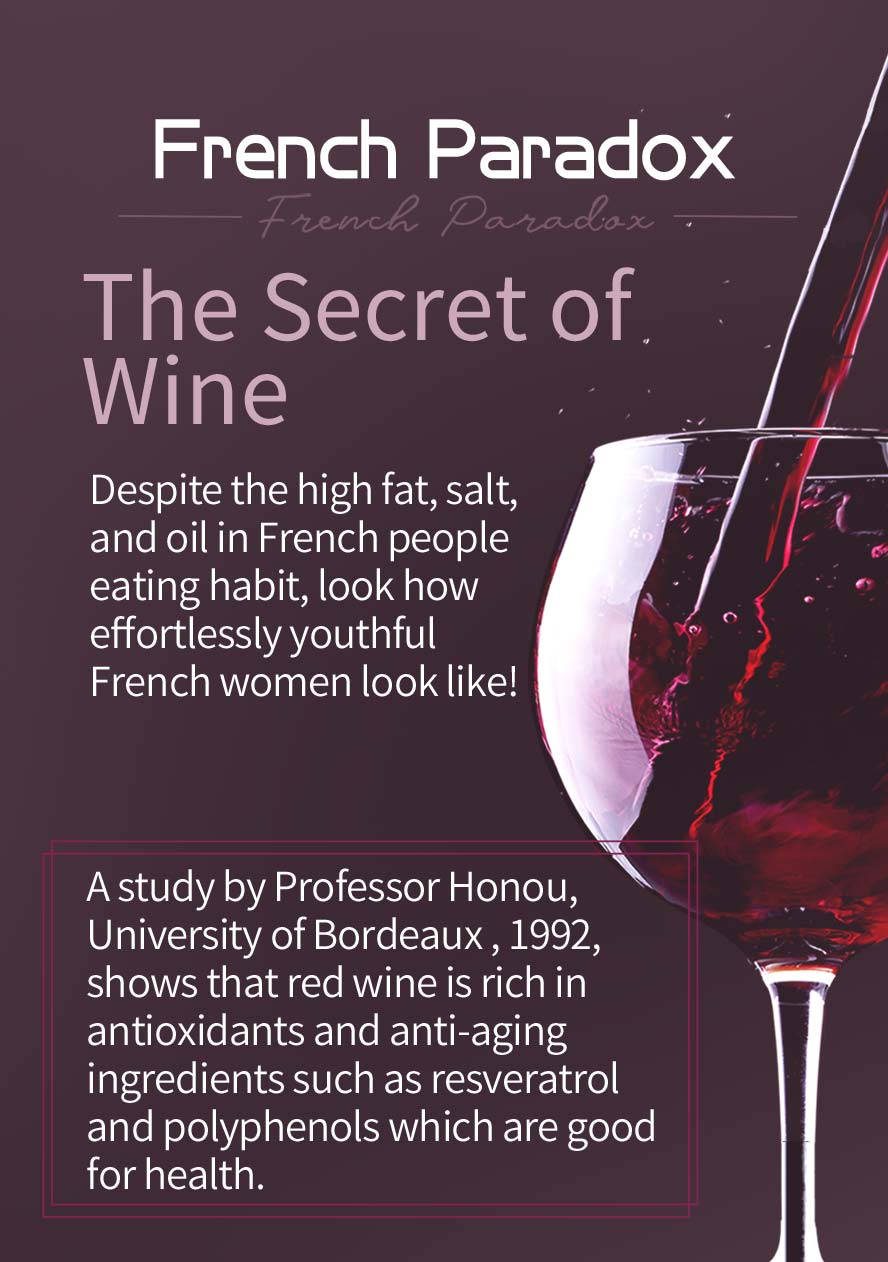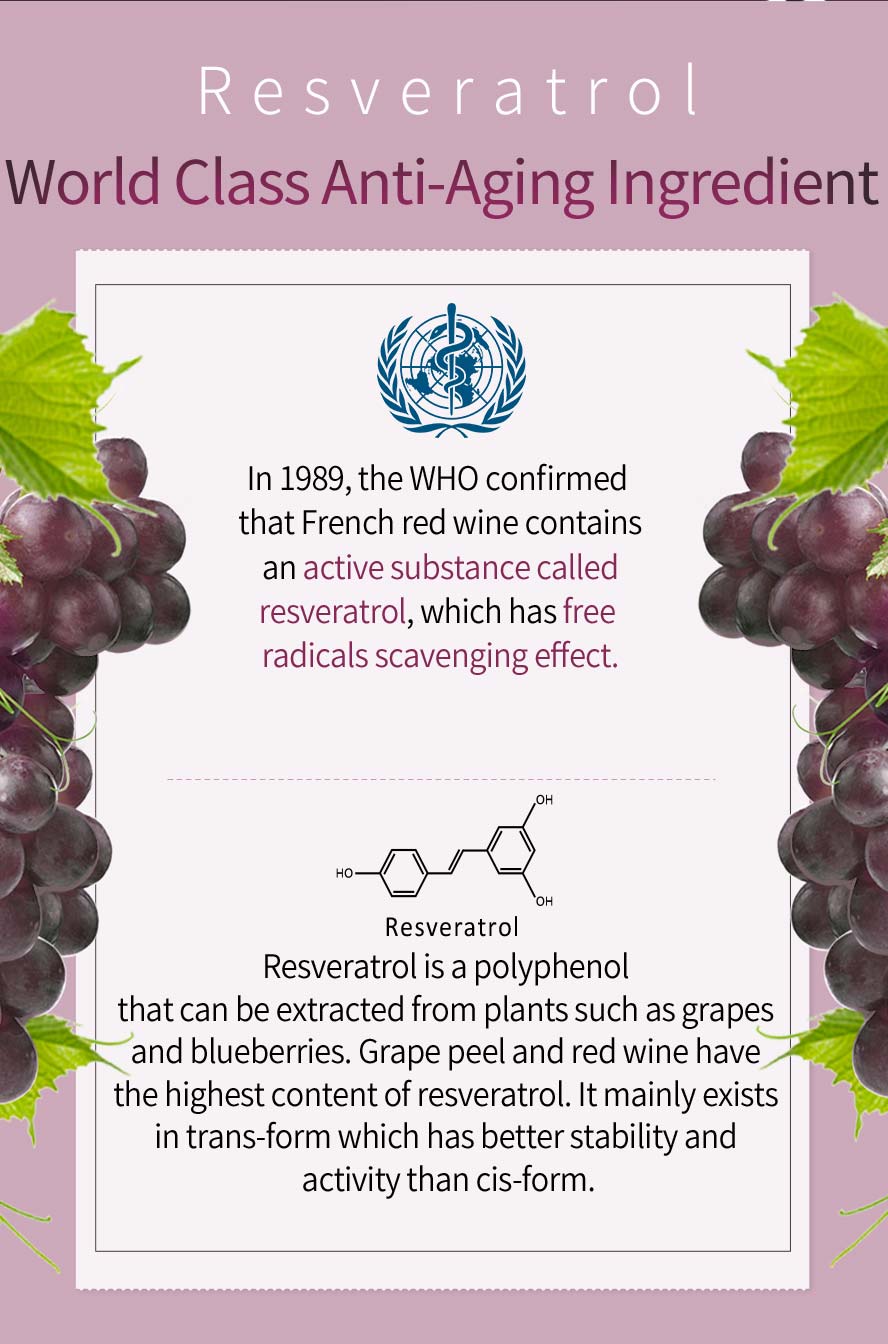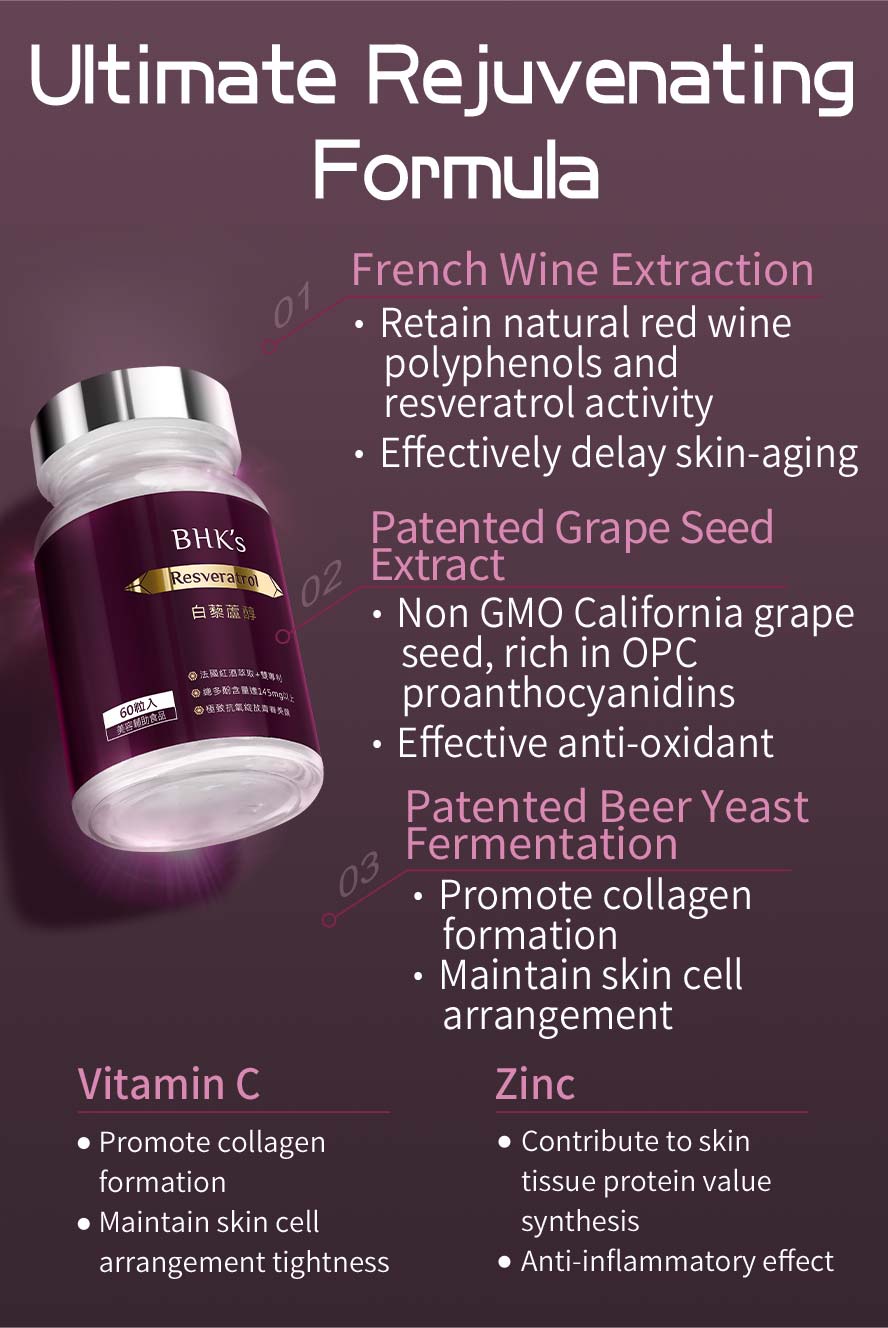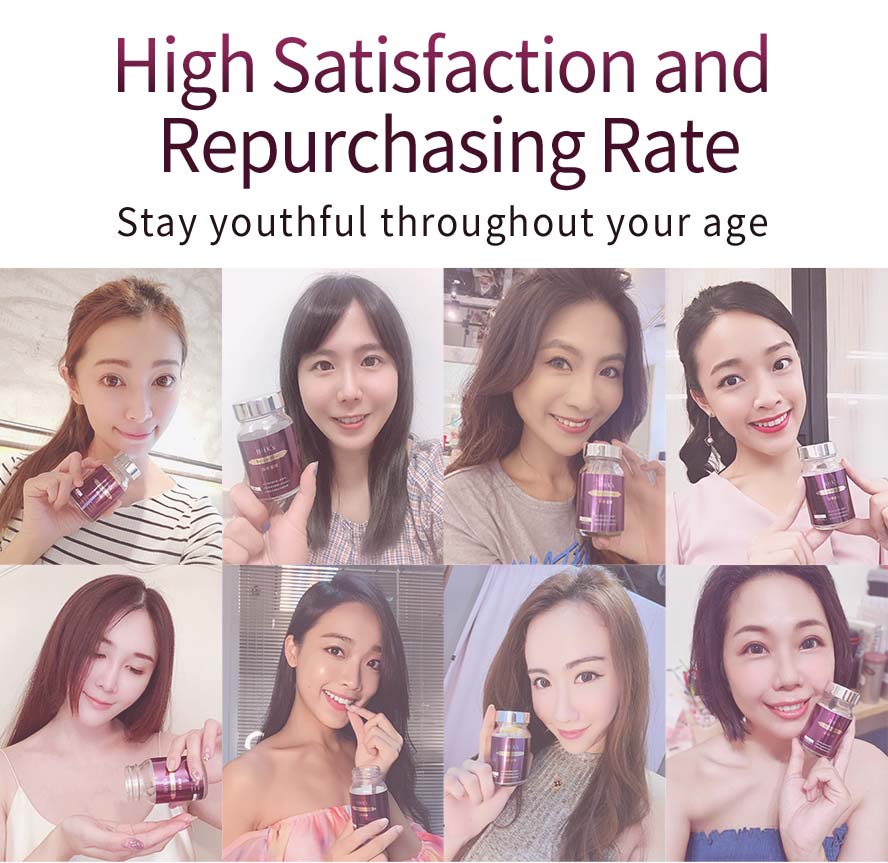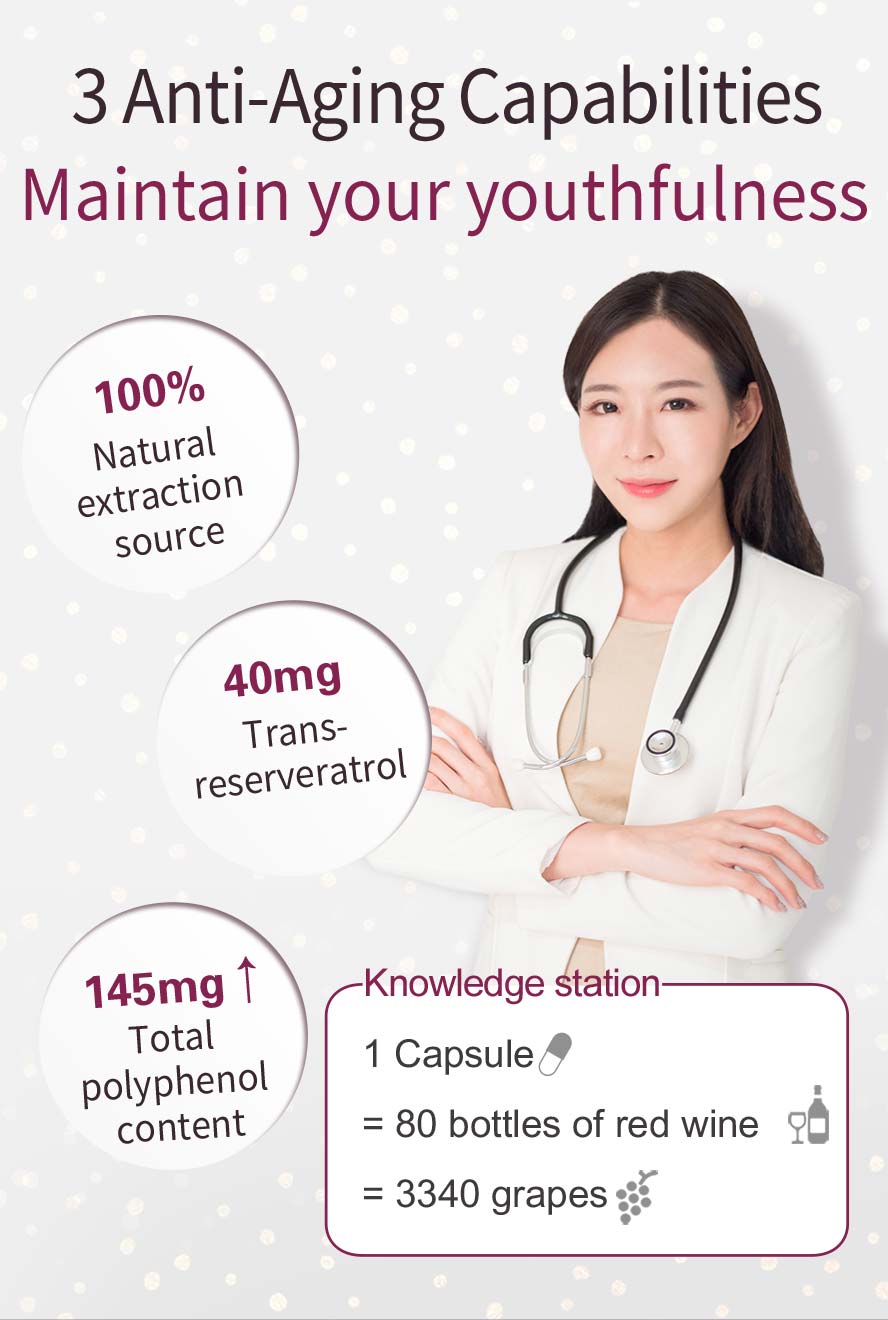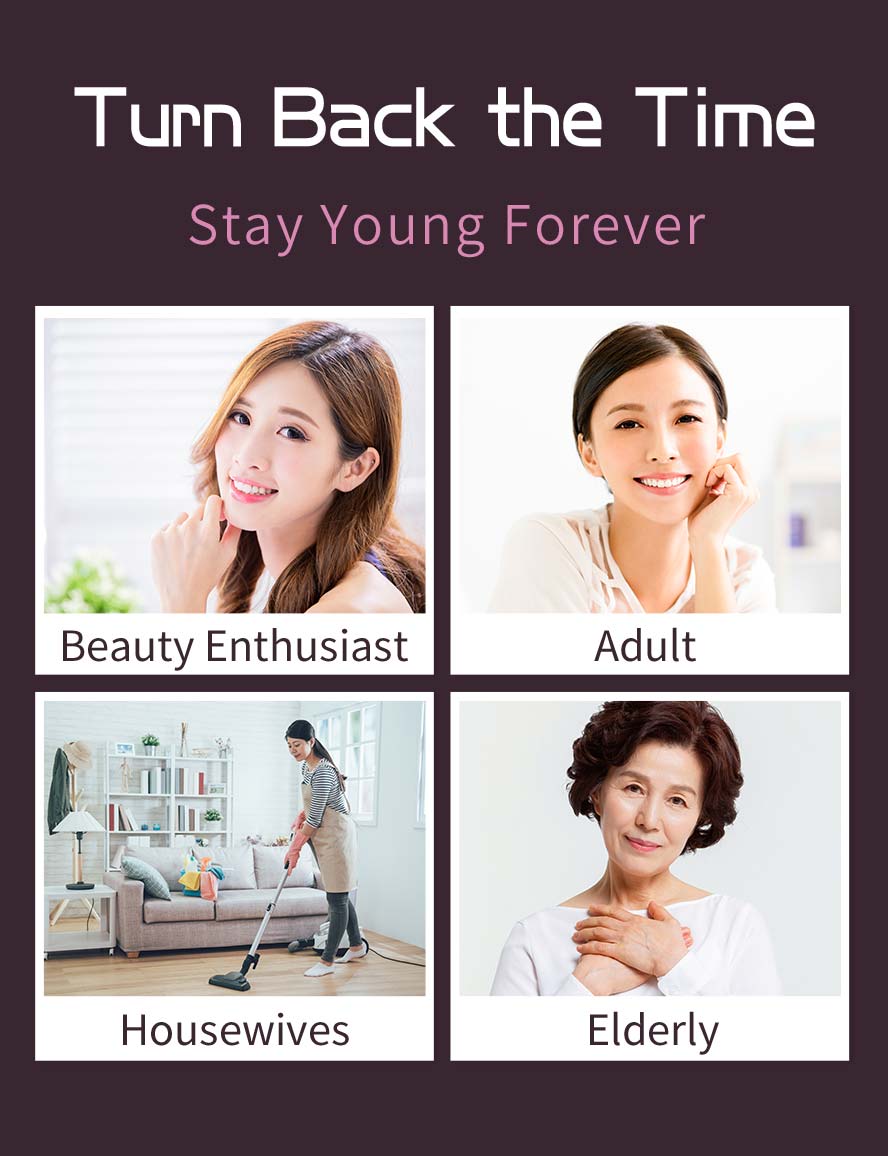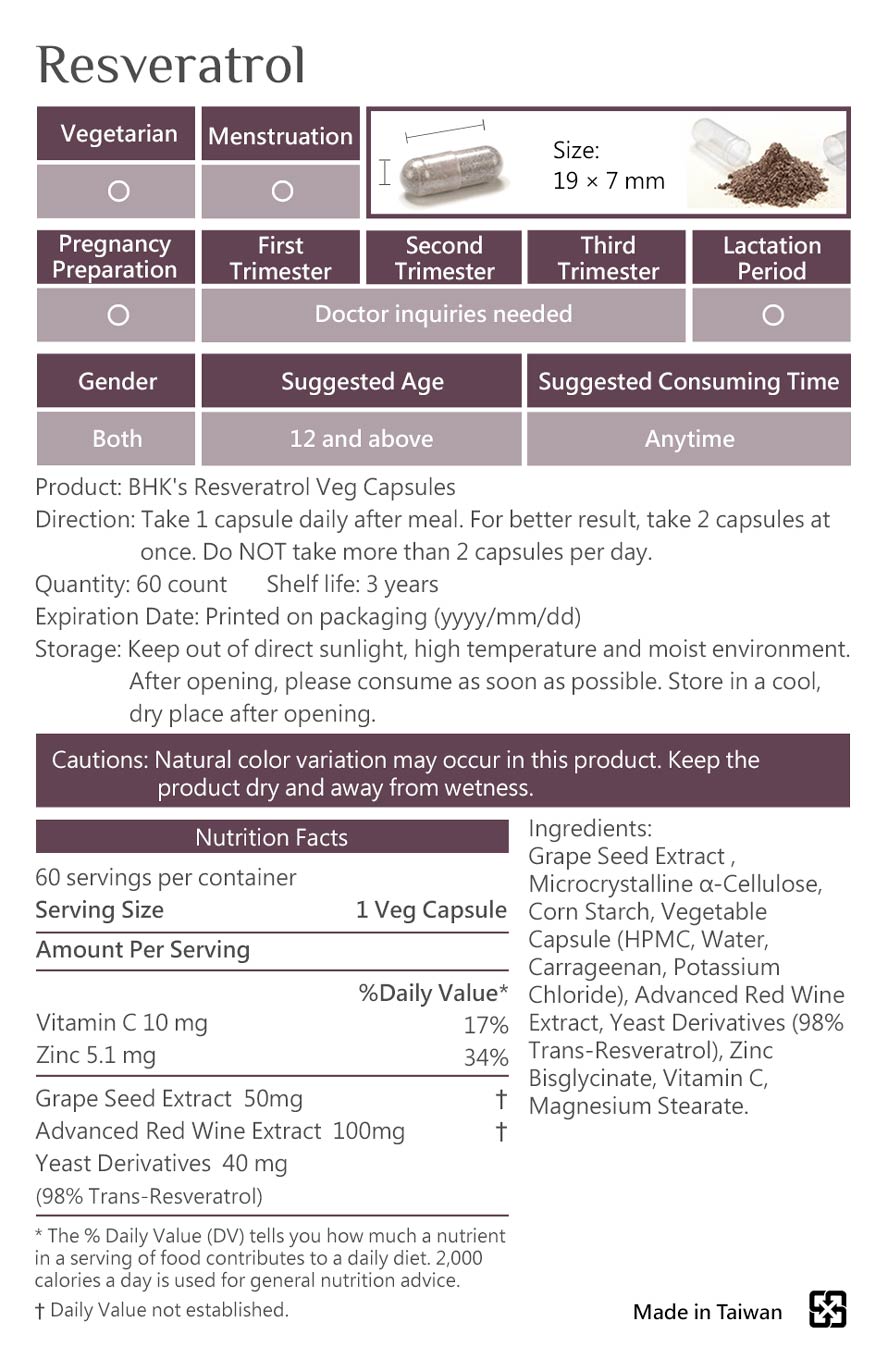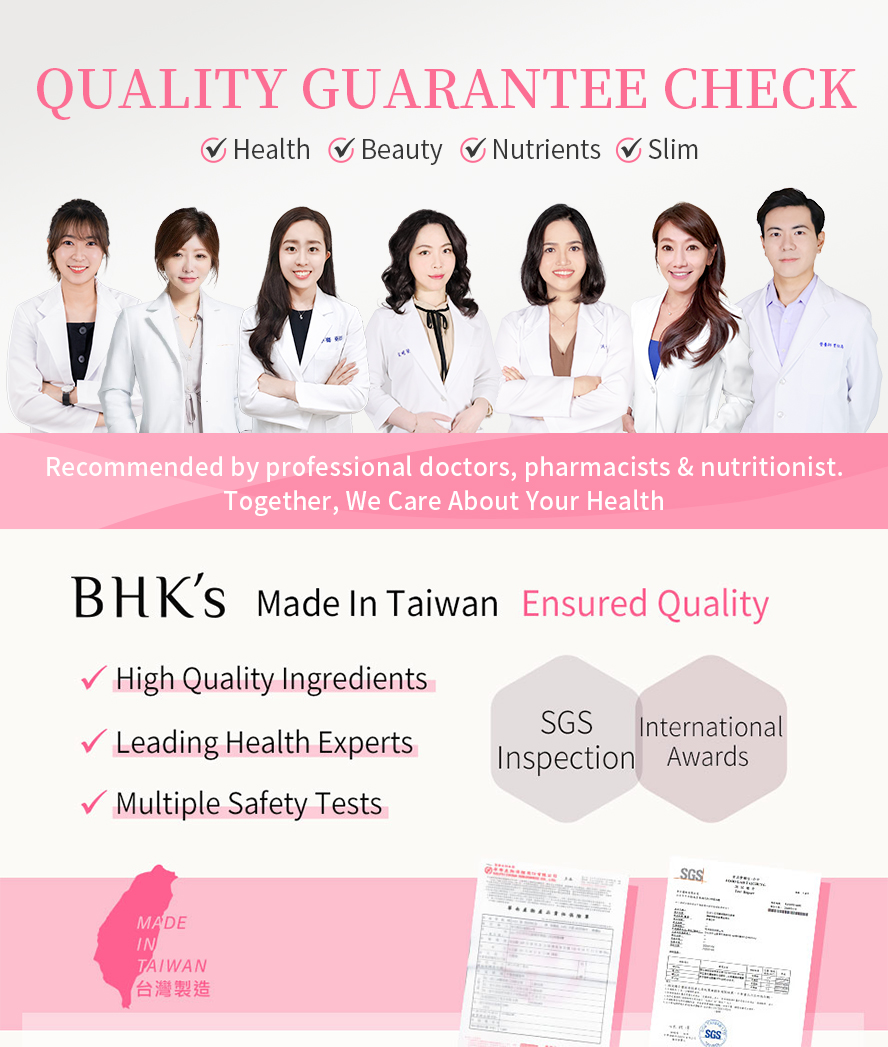 ---
BHK's Resveratrol Veg Capsules (60 capsules/bottle) x 2 bottles