Introduction of UNIQMAN Vitamin B + Maca
Overall Energy Supplement for Men 
1.B Complex (Vitamins B1,B2,B6,B16, Nicotinic Acid)
It helps to maintain our body metabolism system, and improve our nervous system and skin. Thus, it is necessary for our body to maintain both mental and physical performance. 
2. Taurine
It is a kind of amino acid, which helps to promote metabolism and mental improvement. 

BlackMacaPro
Maca, also known as the national treasure of Peru. Black Maca has a high nutritional values revitalizes the entire body. It works to increase energy, stamina and vitality of body. It has been in continual use for thousands of years. Maca comes in a variety types and colors, the deeper/darker the color, the richer the nutrient content. Thus, UNIQMAN is using the Black Maca as its' ingredients to offer and provide the most nutrient for men ' s needs to regulate physiological functions of body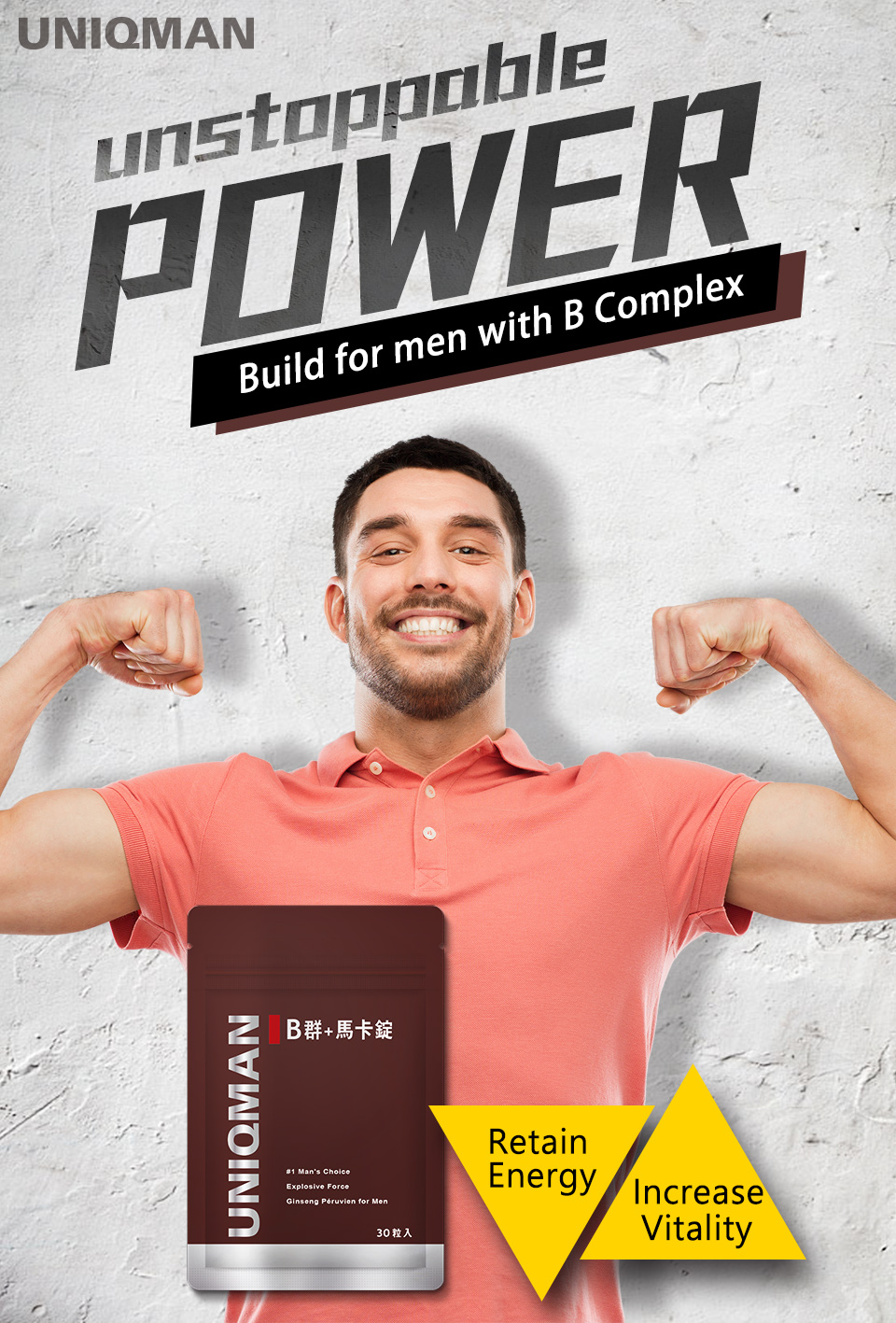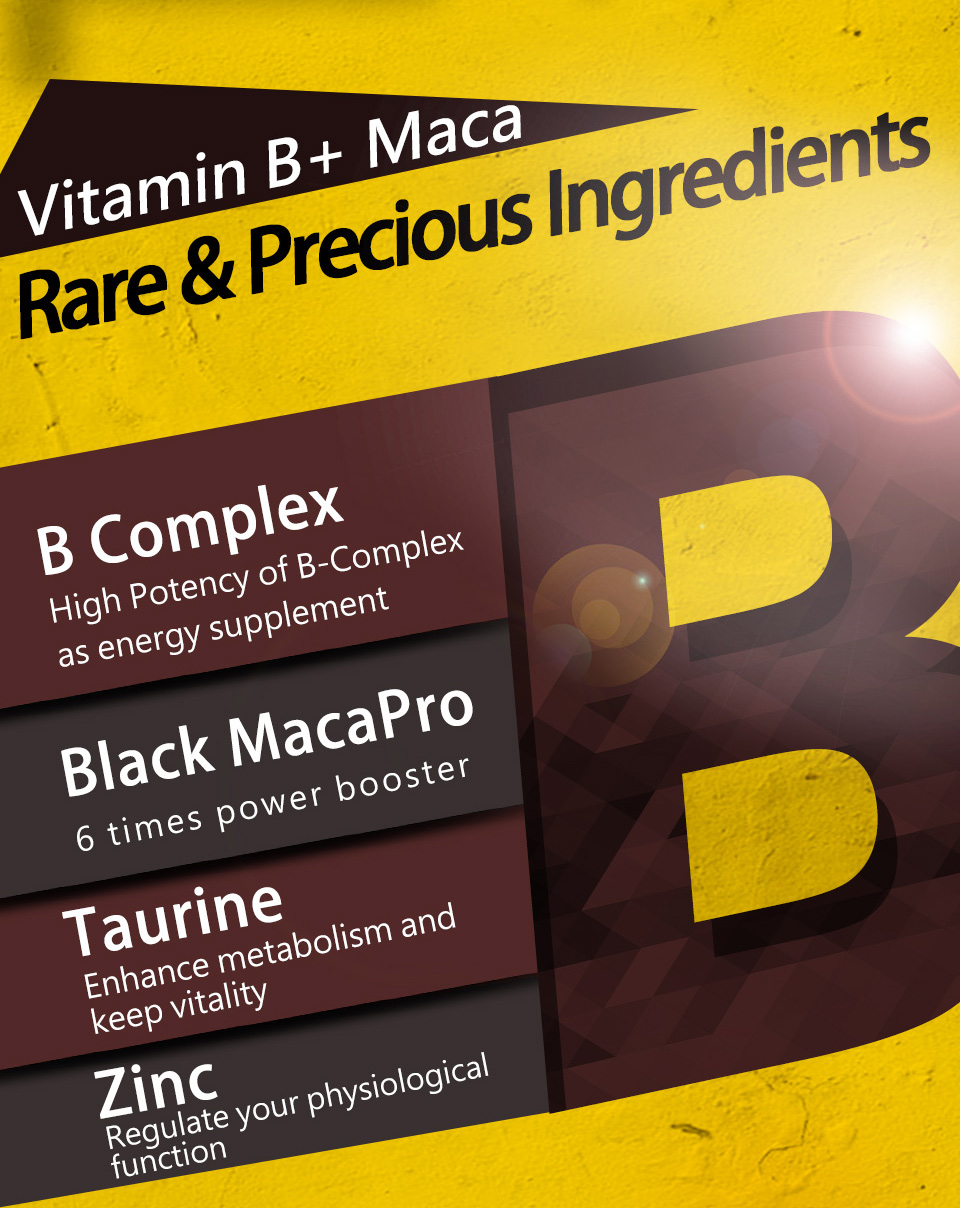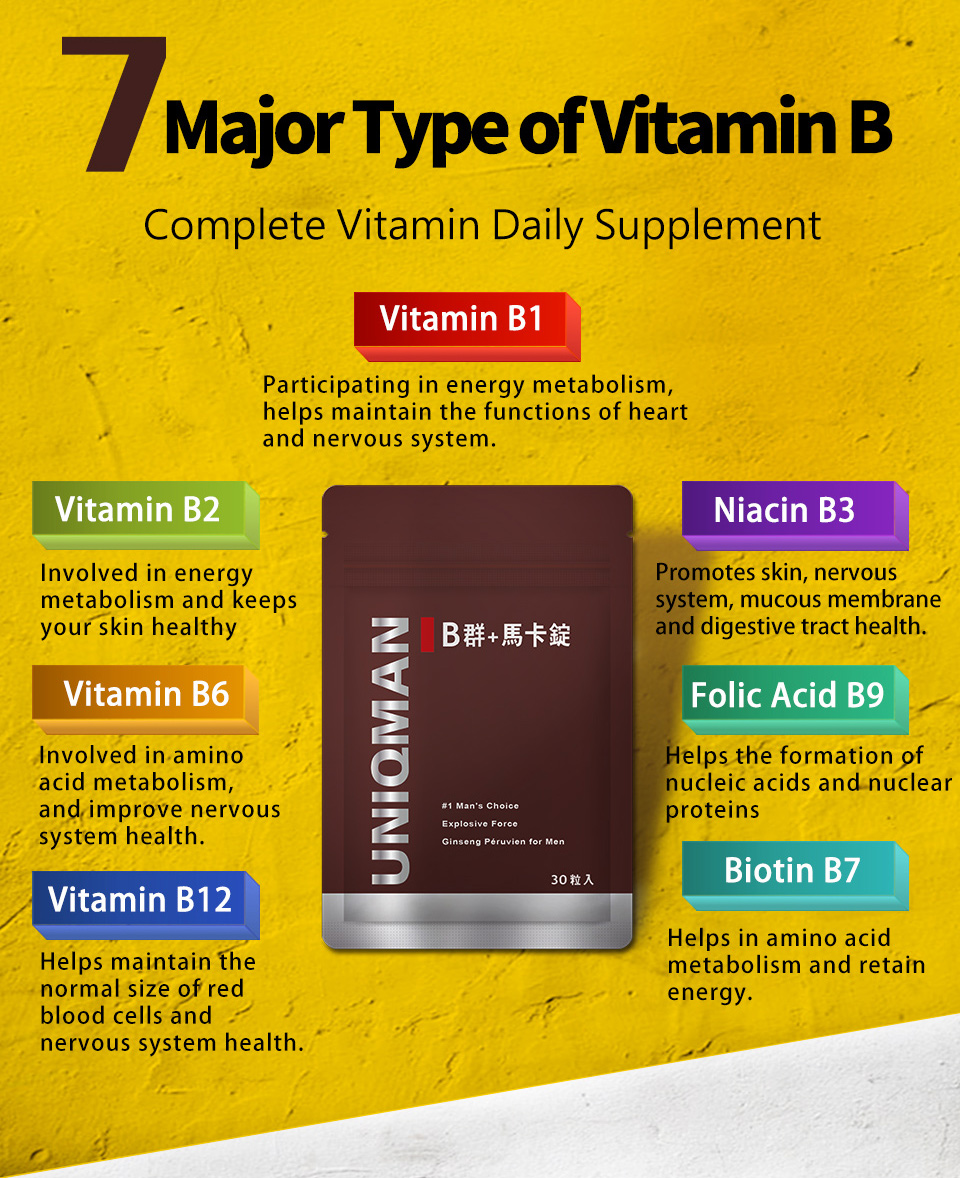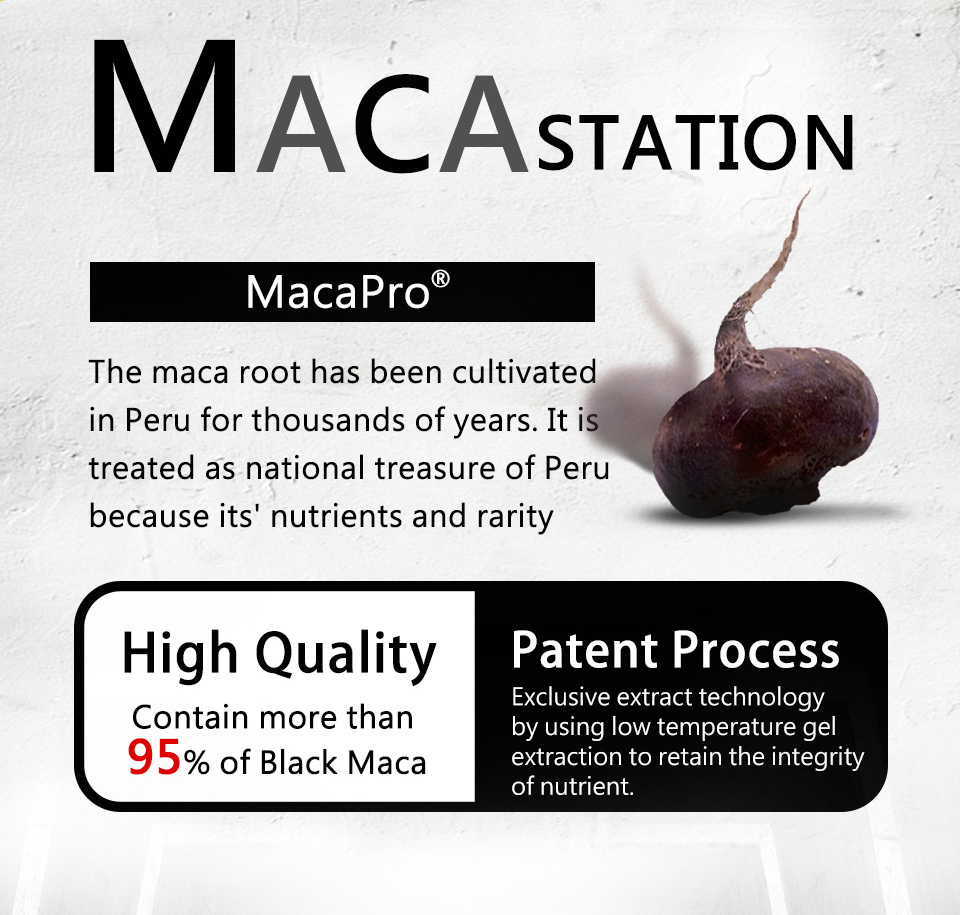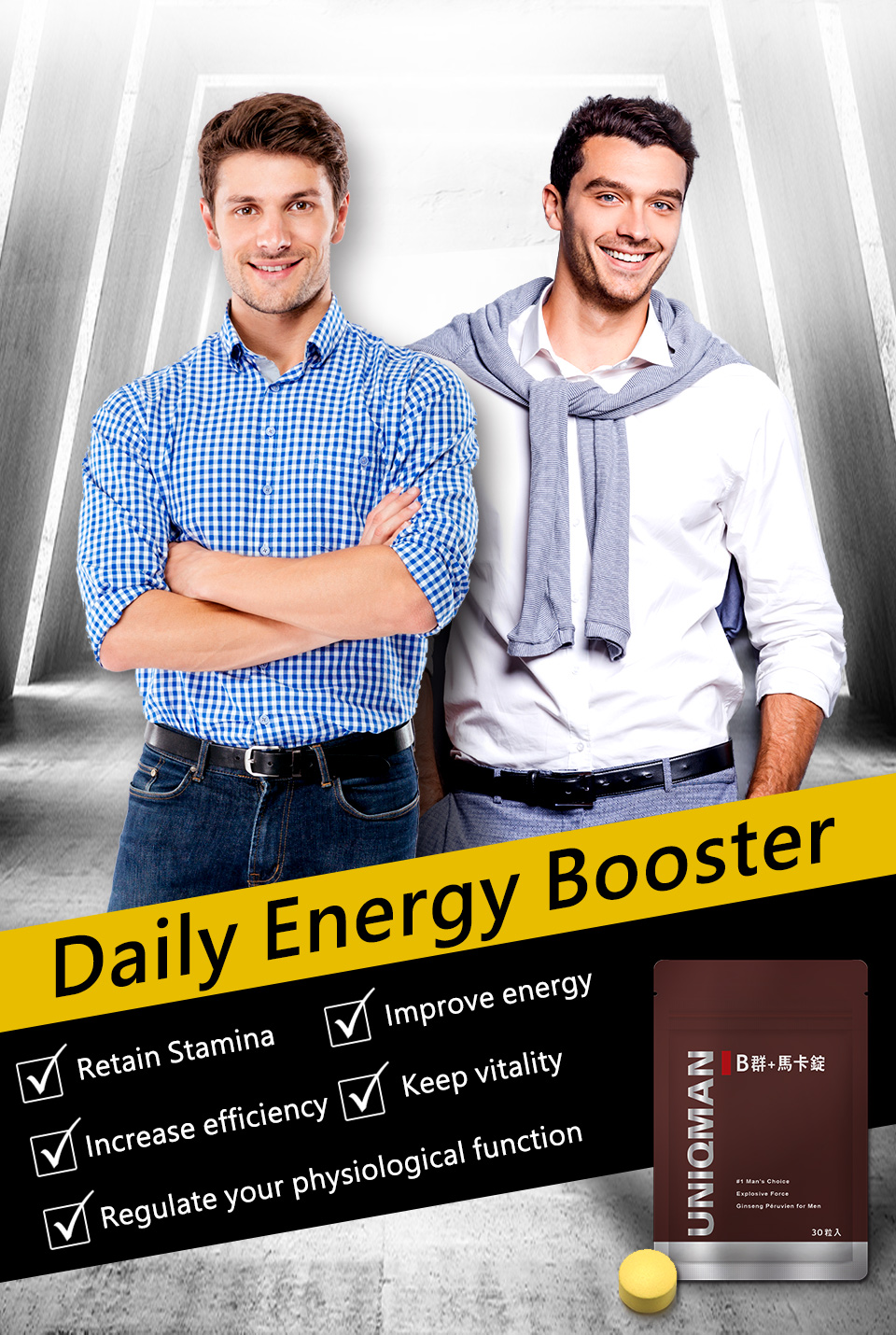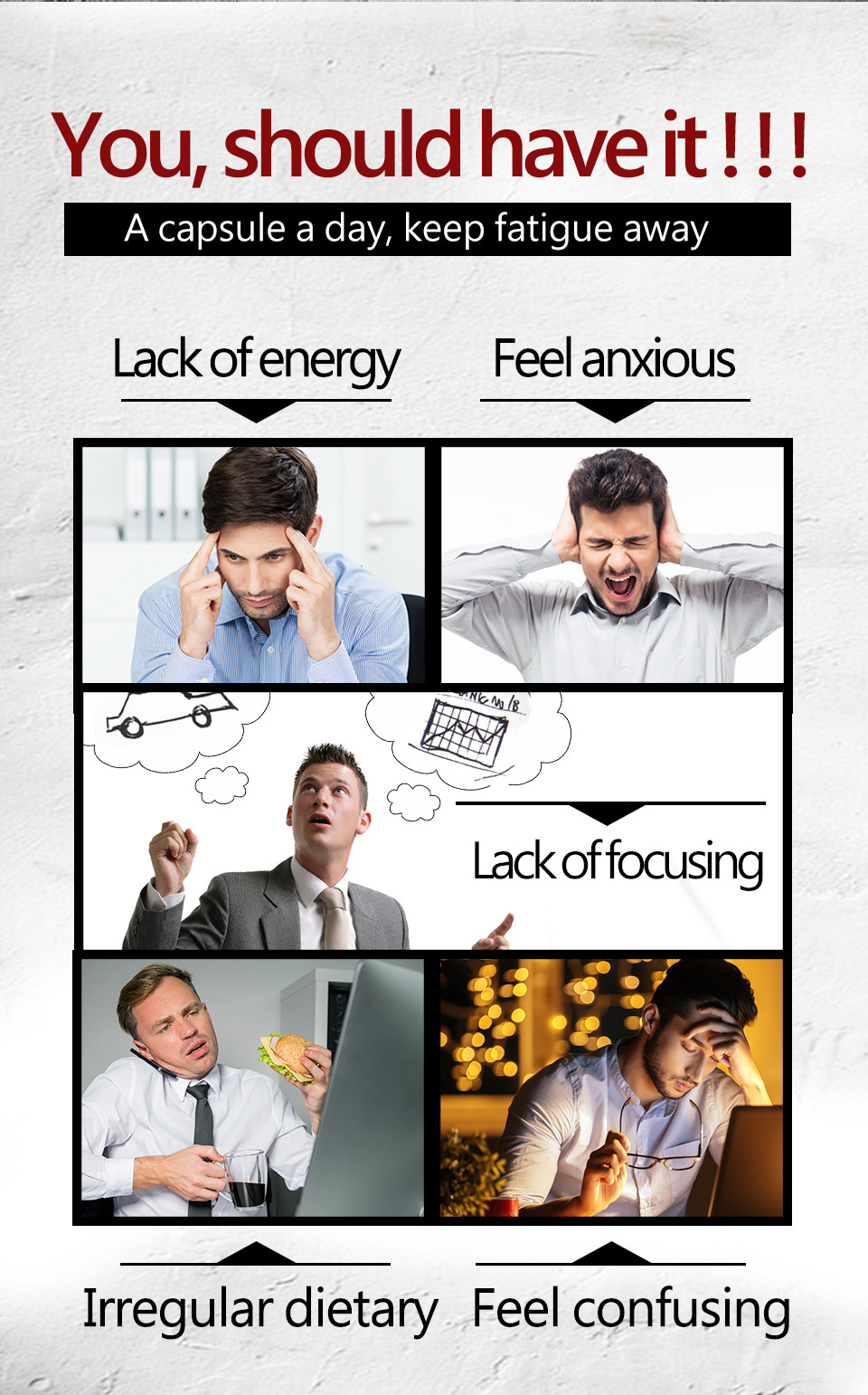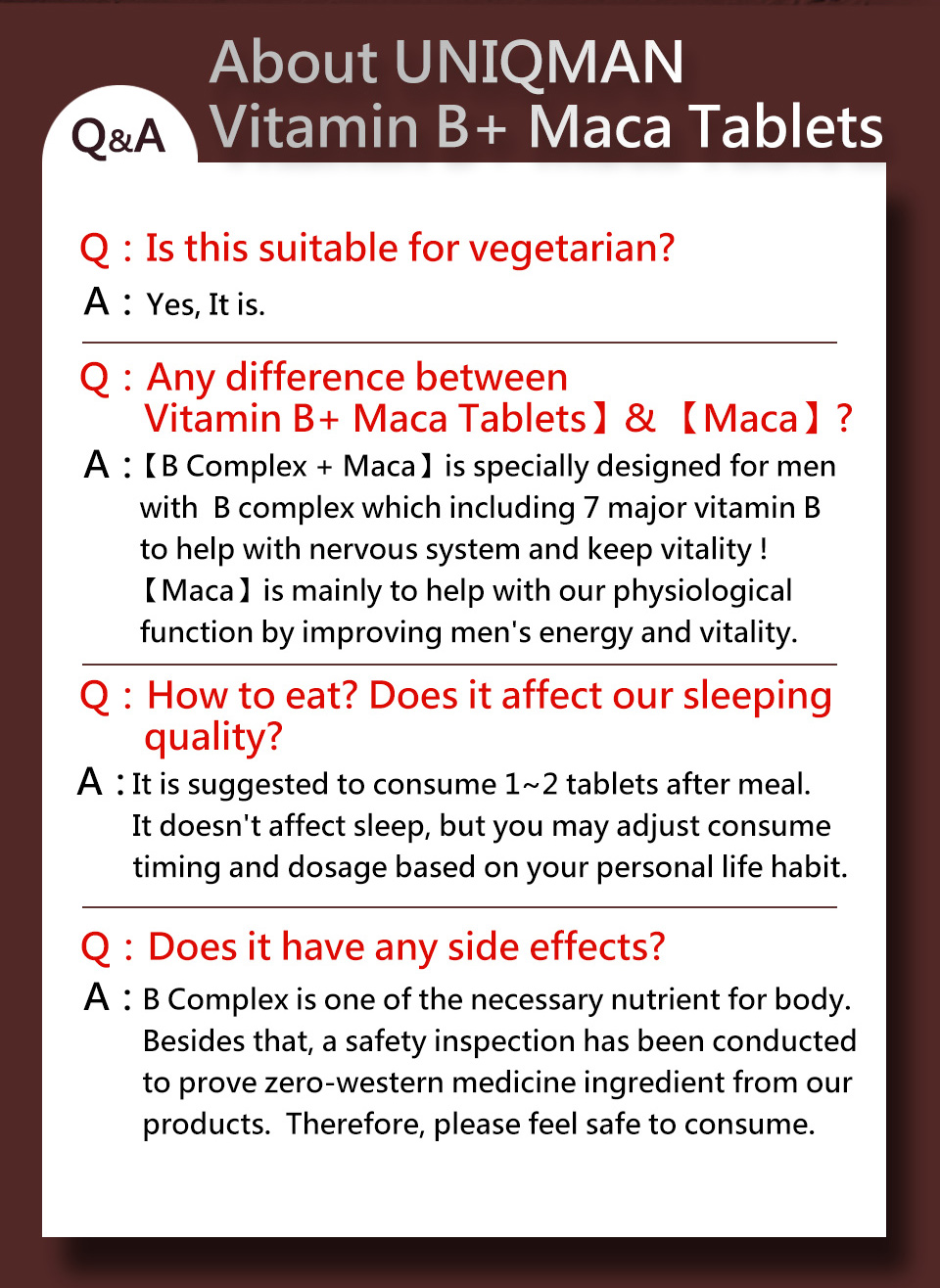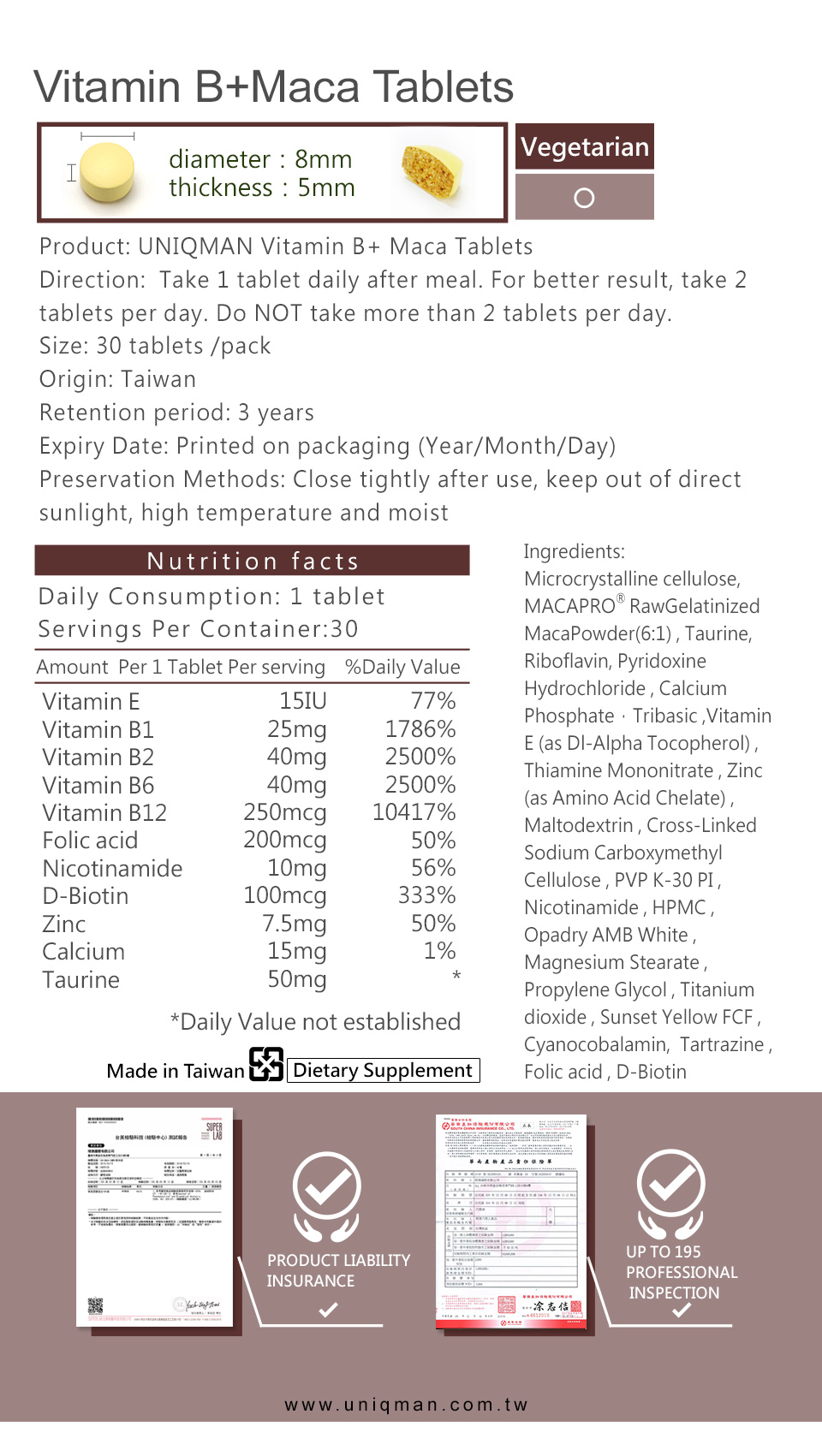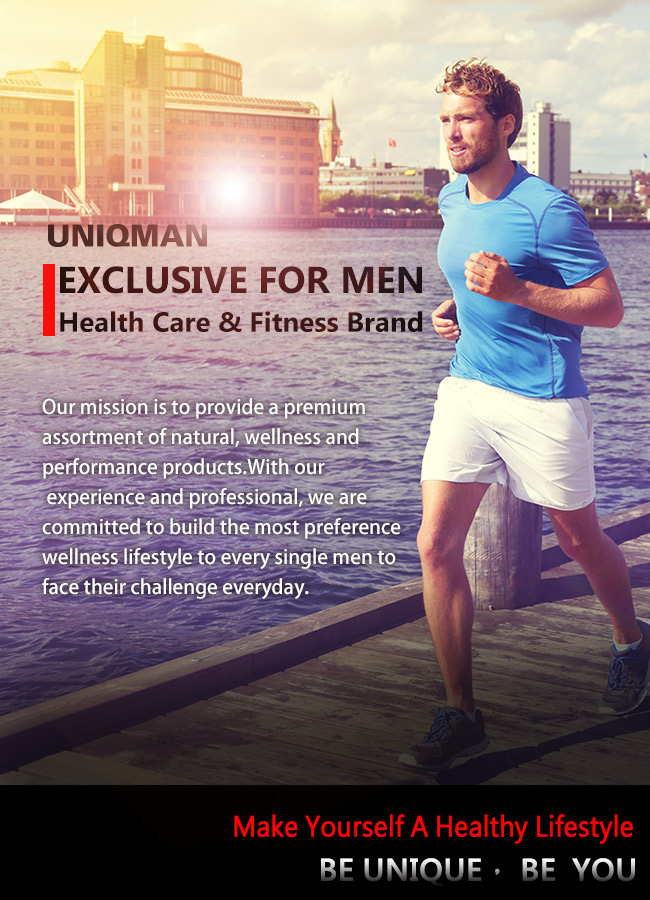 Product
UNIQMAN
Vitamin B+ Maca (Vegan)
Main Ingredients


(Per serving)

Microcrystalline cellulose, MACAPRO®RawGelatinized MacaPowder(6:1) , Taurine, Riboflavin, Pyridoxine Hydrochloride , Calcium Phosphate,Tribasic ,Vitamin E (as Dl-Alpha Tocopherol) , Thiamine Mononitrate , Zinc (as Amino Acid Chelate) , Maltodextrin , Cross-Linked Sodium Carboxymethyl Cellulose , PVP K-30 PI , Nicotinamide , HPMC , Opadry AMB White , Magnesium Stearate , Propylene Glycol , Titanium dioxide , Sunset Yellow FCF , Cyanocobalamin, Tartrazine , Folic acid , D-Biotin
Size
30 tablets/bag
Directions

Take 1 tablet daily after meal. For better result, take 2 tablets daily. Please do NOT take more than 2 tablets per day.

Retention Period
3 years
Expiry Date
Printed on packaging (Year/Month/Day
Origin
Taiwan
Preservation Methods
Once open, please close tightly after use. Keep out of direct sunlight, high temperature and moist environment.
---
UNIQMAN Vitamin B+Maca Tablets (30 tablets/bag) x 6 bags