Damiana Veg Capsules【Enhance Desire】

Description:
.Ginseng, widely used to nourish vitality
.Chelated Zinc, helps maintain normal energy metabolism, and improve growth and reproductive function
.L-Arginine, a precious amino acid supplement, promotes metabolism and enhance physical strength.

Main Ingredients(Per serving):
Damiana Extract (leaf), L-Arginine, HPMC, Panax Ginseng Extract (Root), Zinc (as Amino Acid Chelate)

Directions:
Take 1 capsule daily after dinner. For better result, take 2 capsules at once.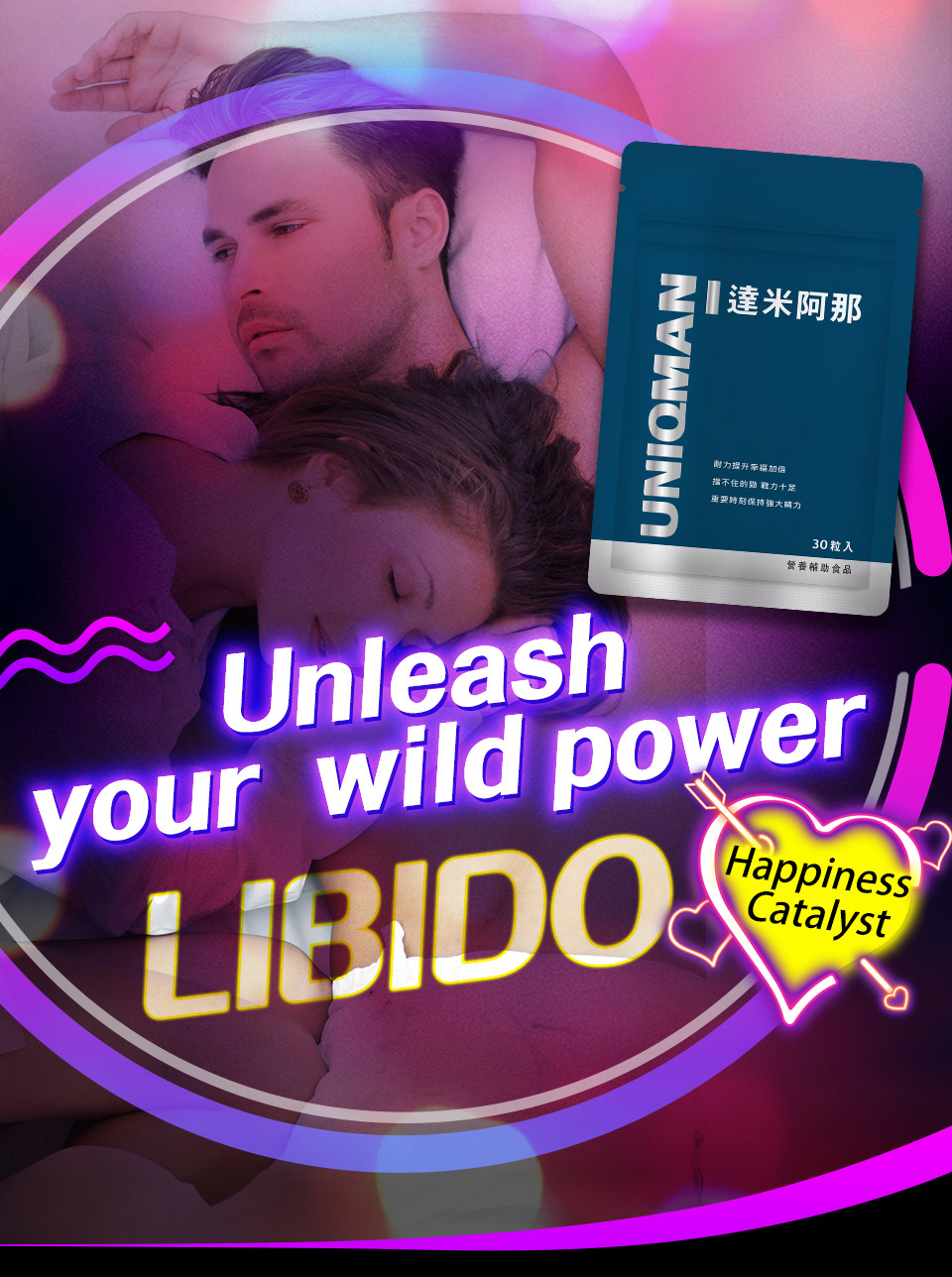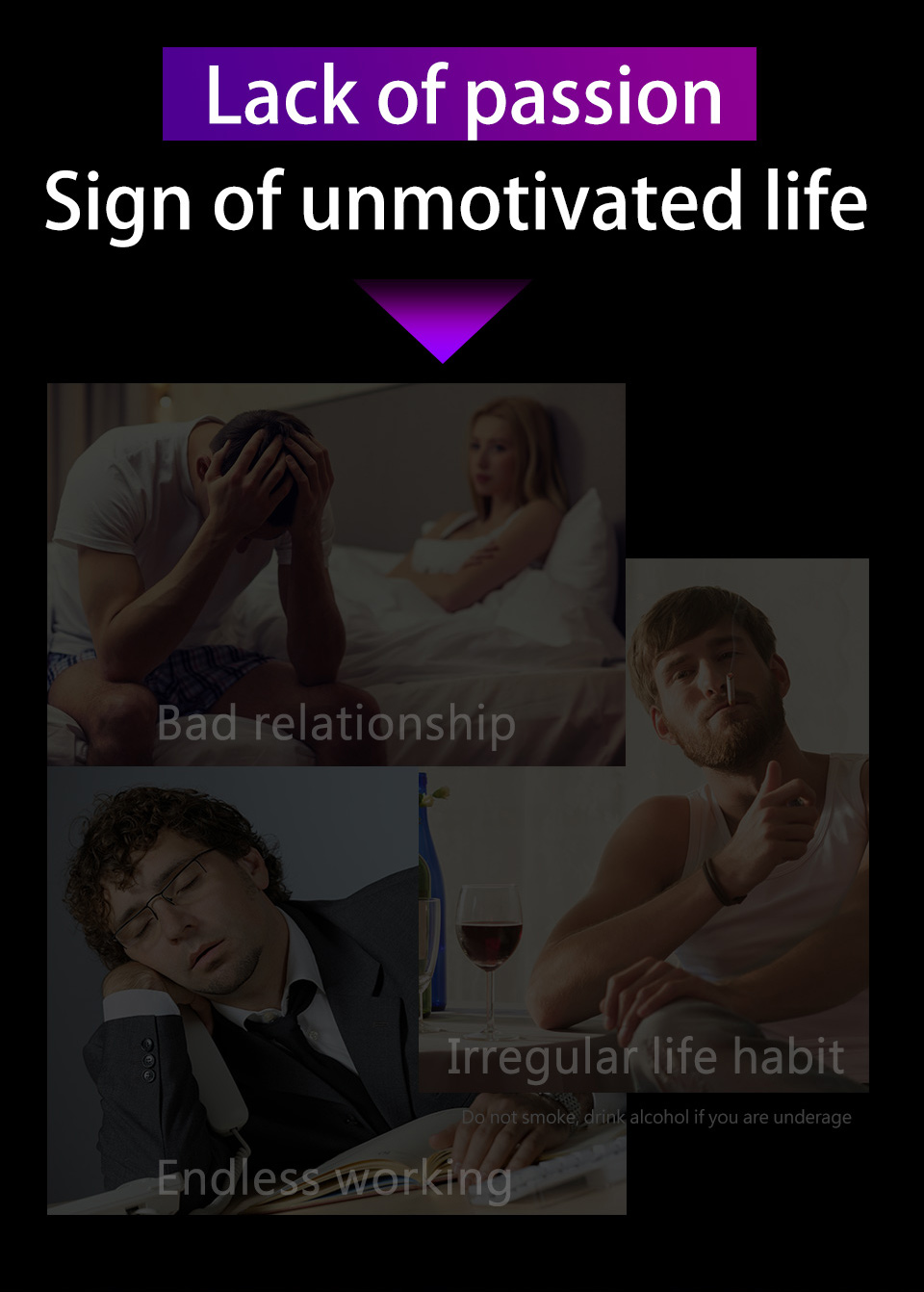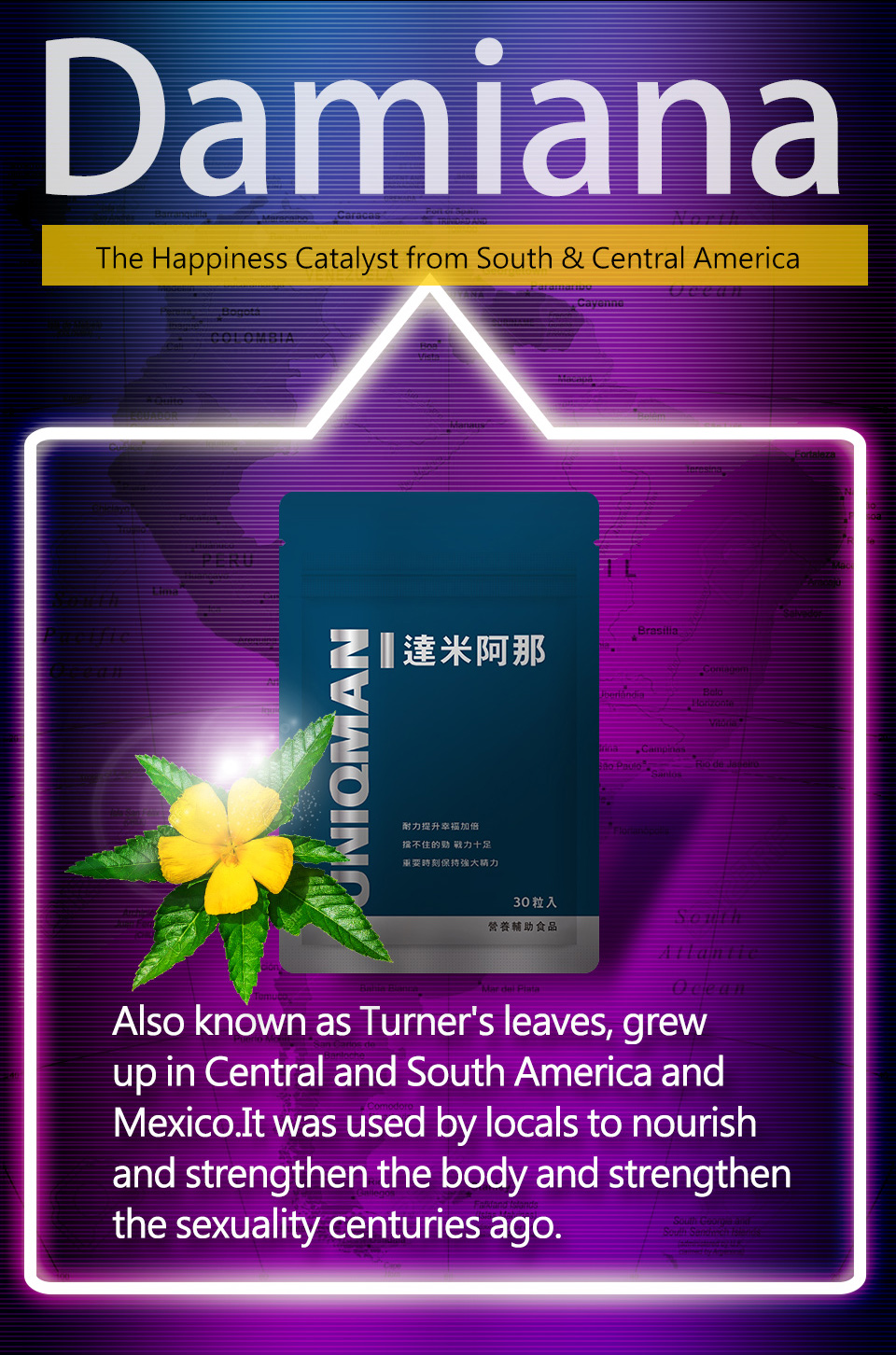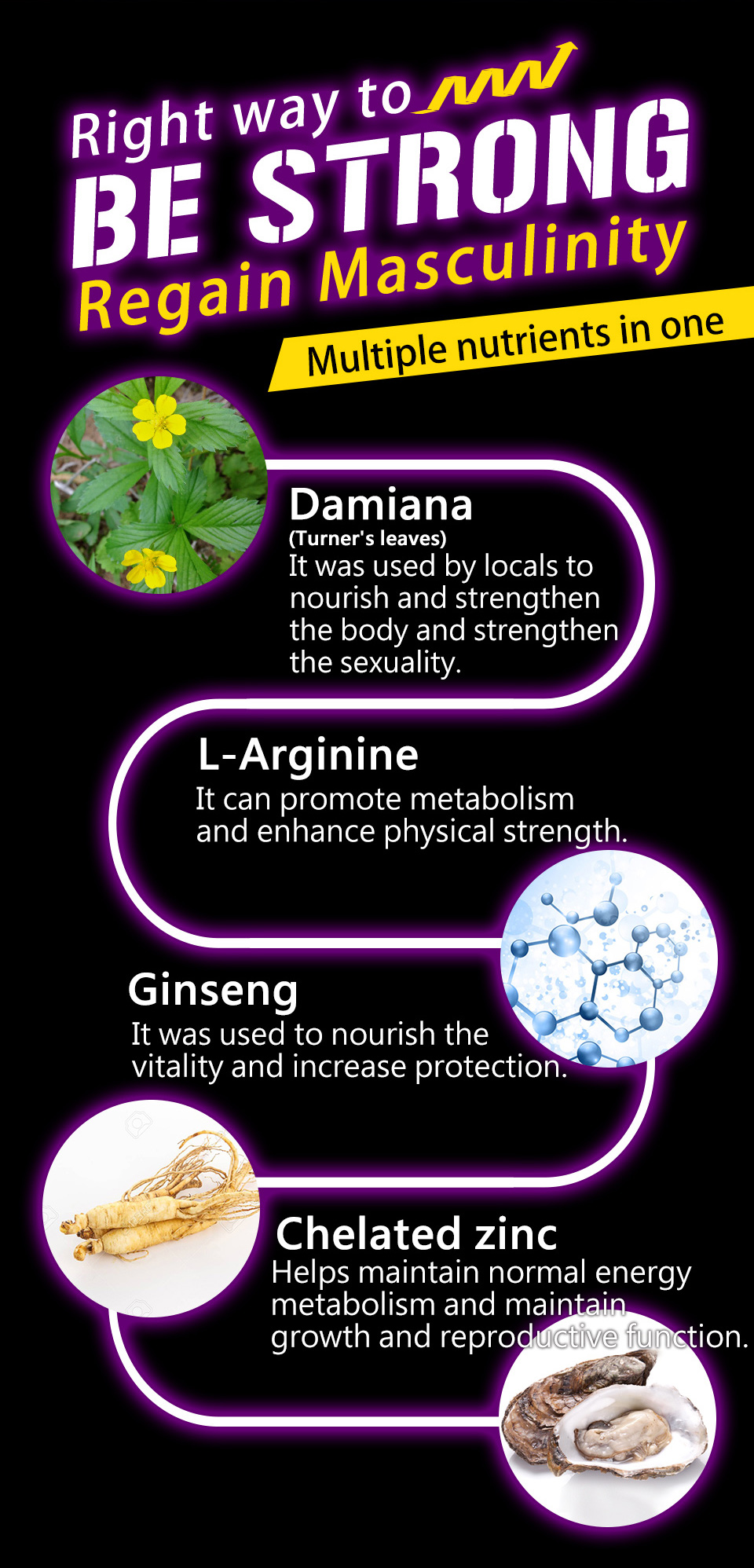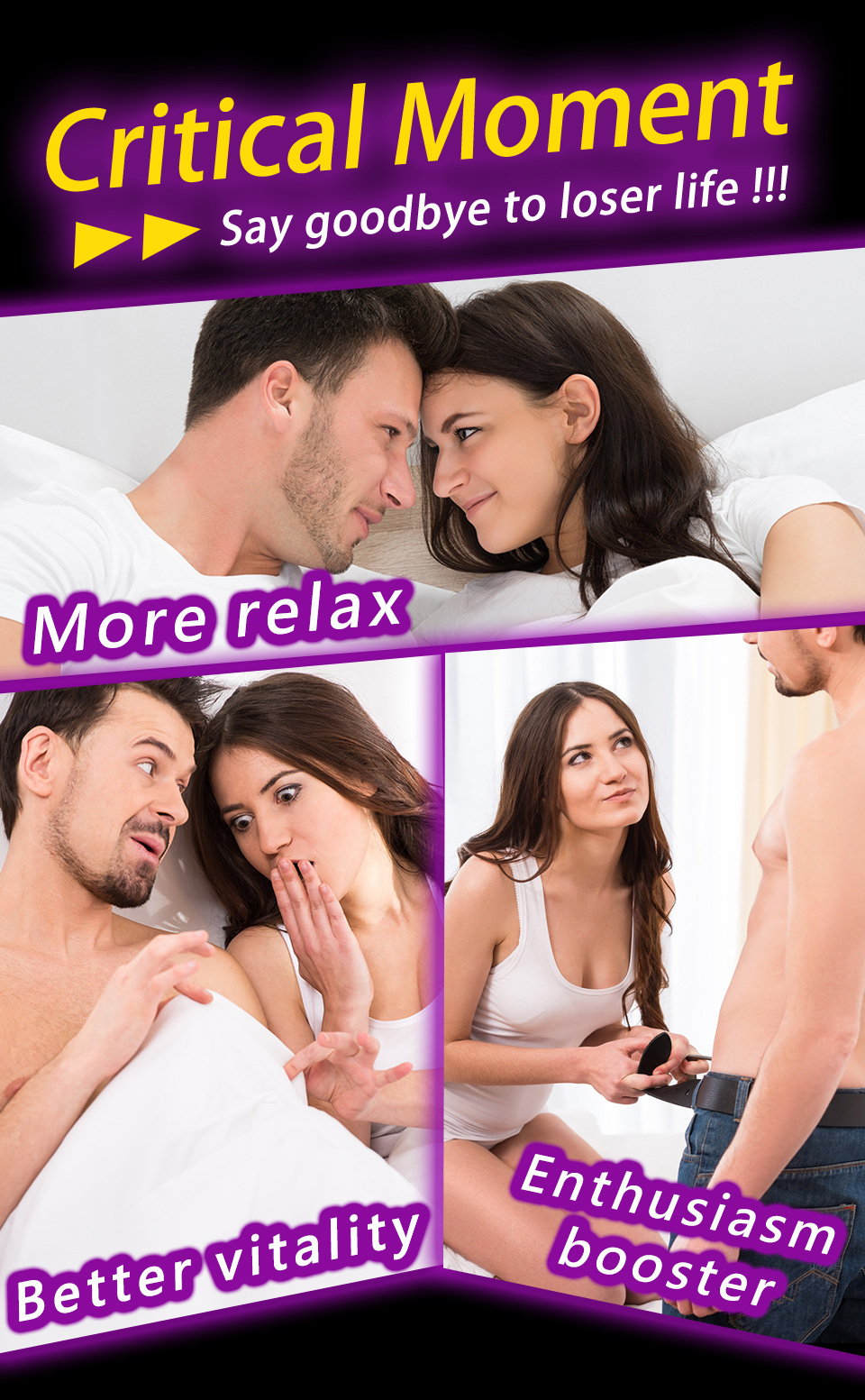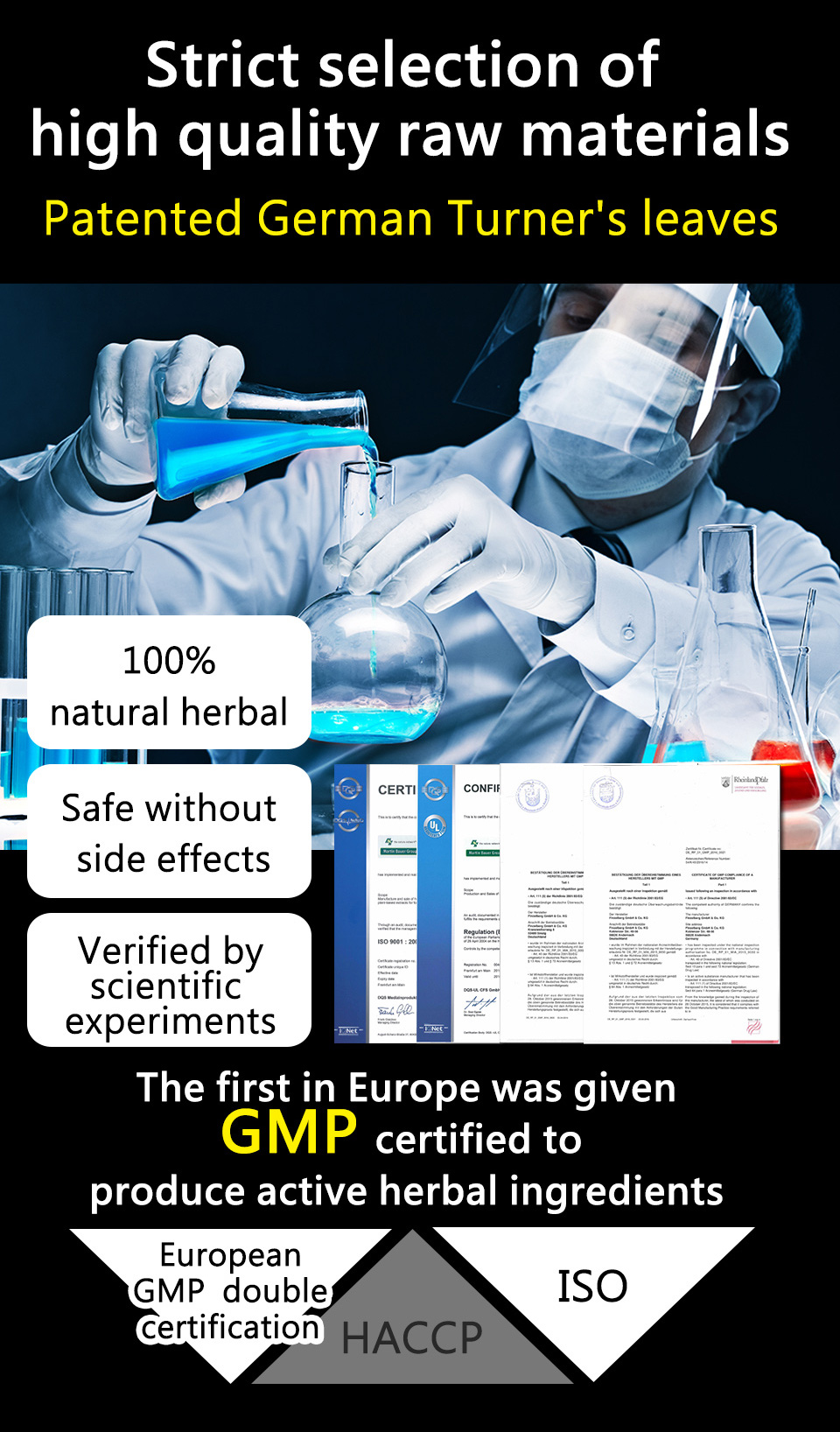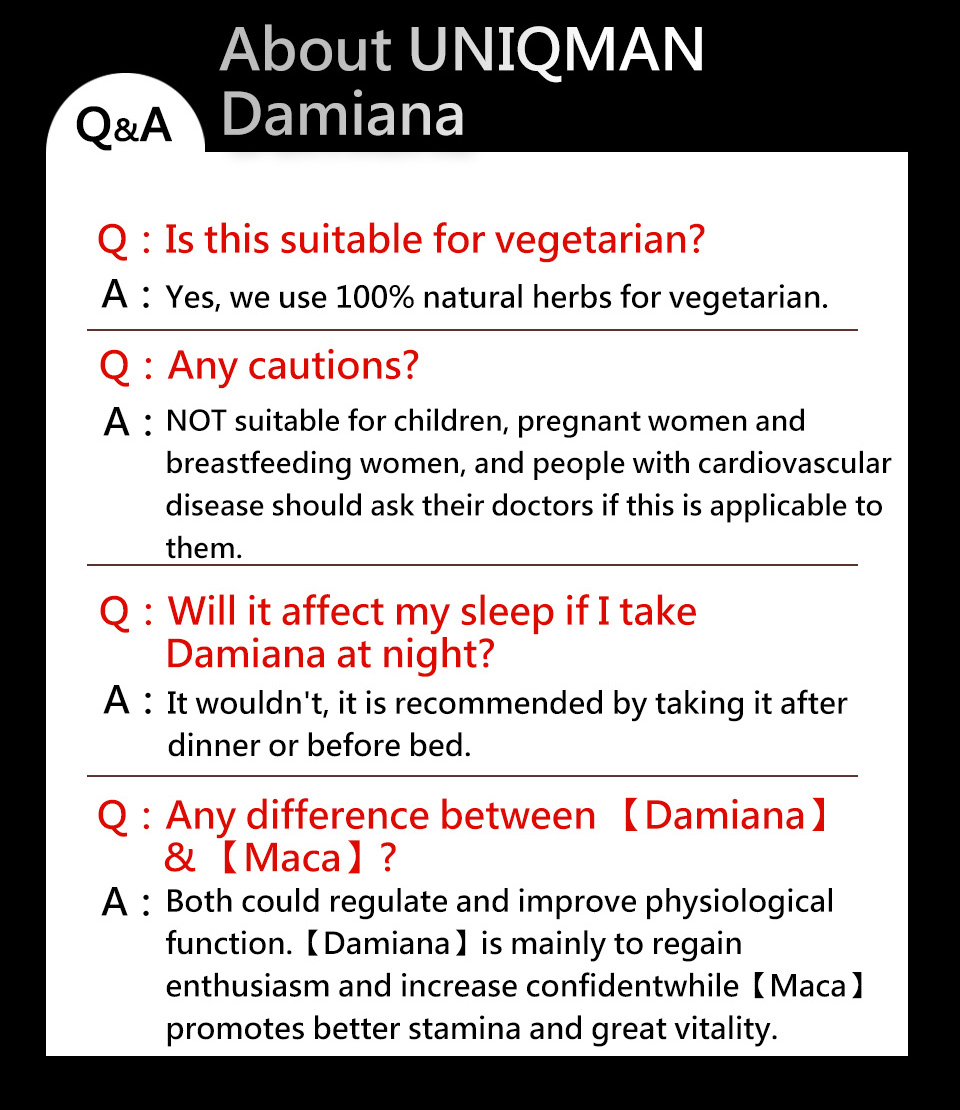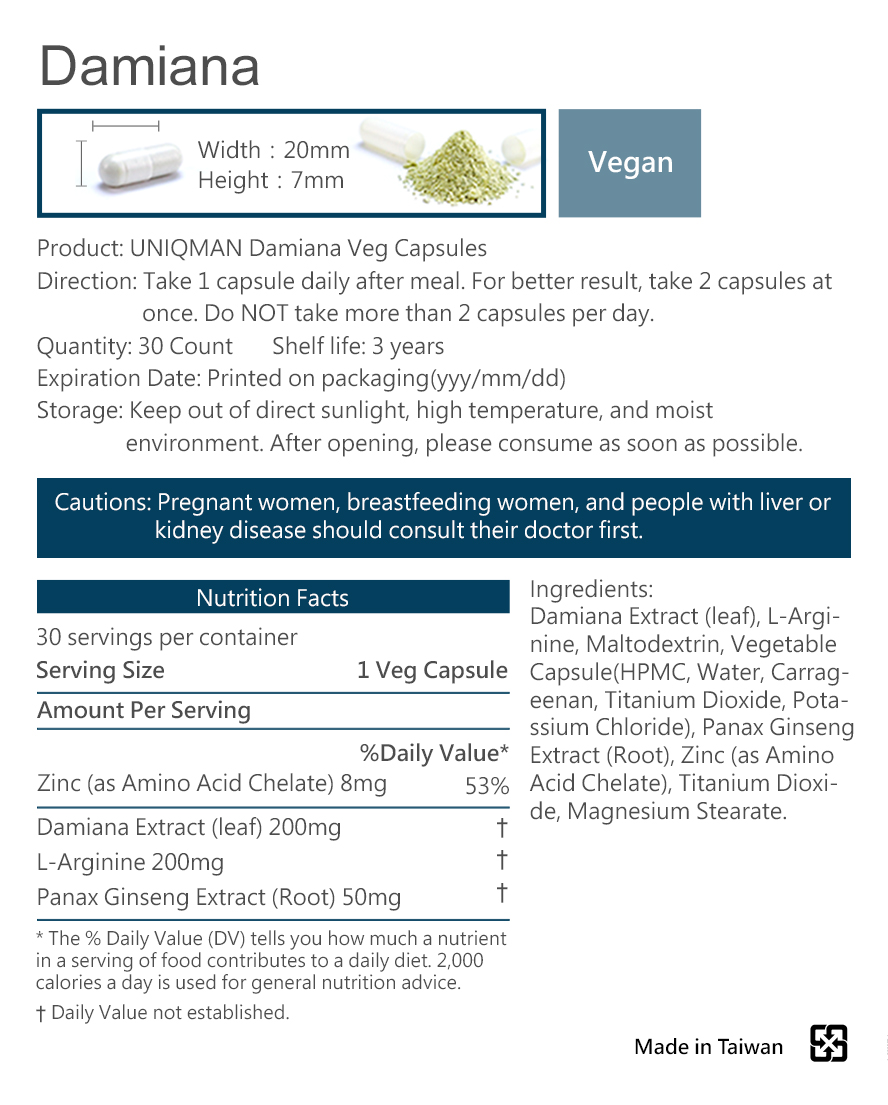 ---
UNIQMAN Damiana Veg Capsules (30 capsules/bag) x 6 bags