Product details
product details
---
Introduction of Hovenia
Say bye to hangover!

Hovenia Capsules is highly effective in dissolving alcohol and facilitating the detoxification of the liver. It was also found through studies that in particular, it contributes to the inhibition of the remaining of aldehyde that is known to cause hangover.

Exclusive formula:
✔Hovenia | Dispel the hangover ✔Vitamin K| Protect liver ✔Vitamin B Complex| Help metabolism
✔Taurine| Energy booster ✔Pineapple enzyme| Help digesting

Ready for challenge!
1.Ease a hangover 2.Recovers liver function
3.Reduces fatigue 4.Help produce saliva and slake thirst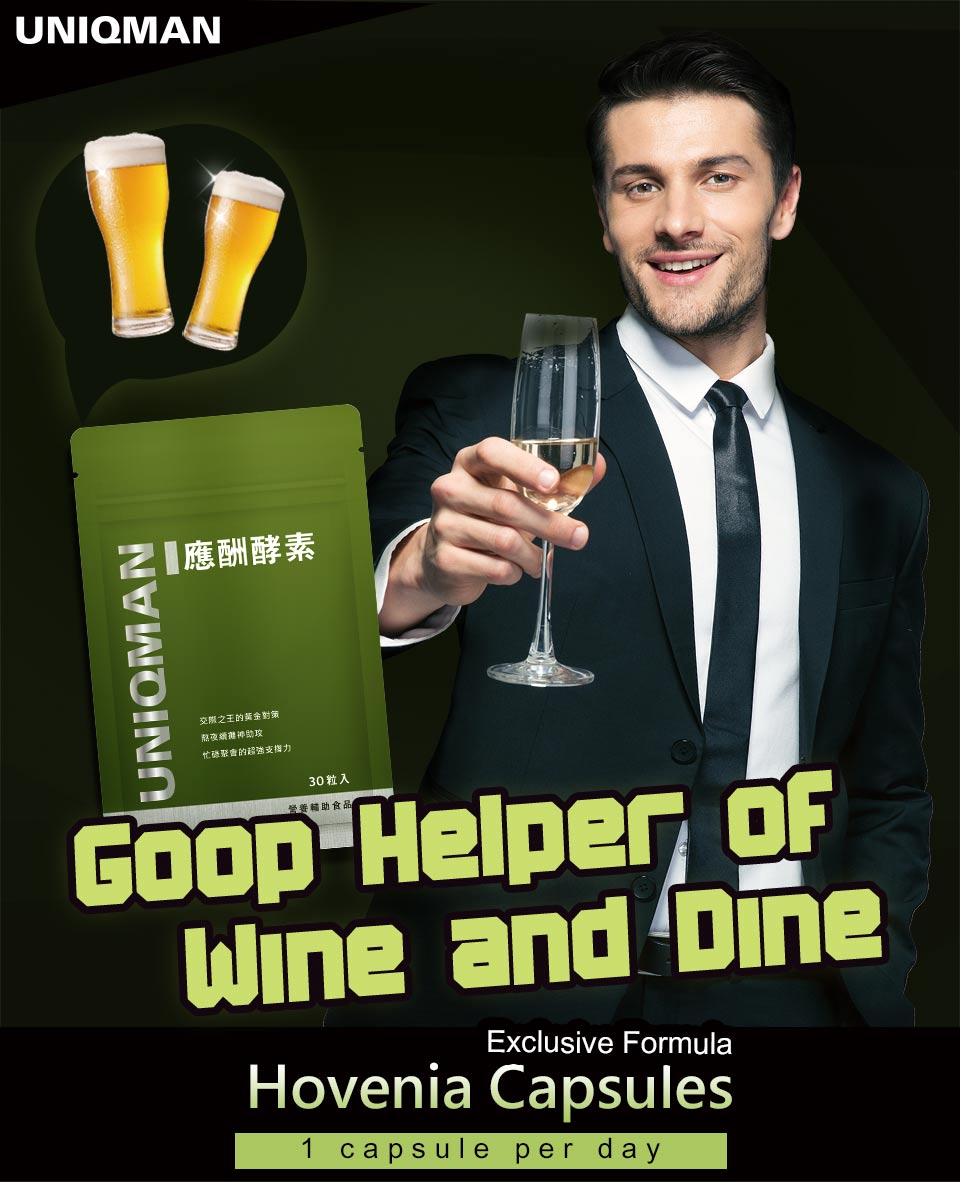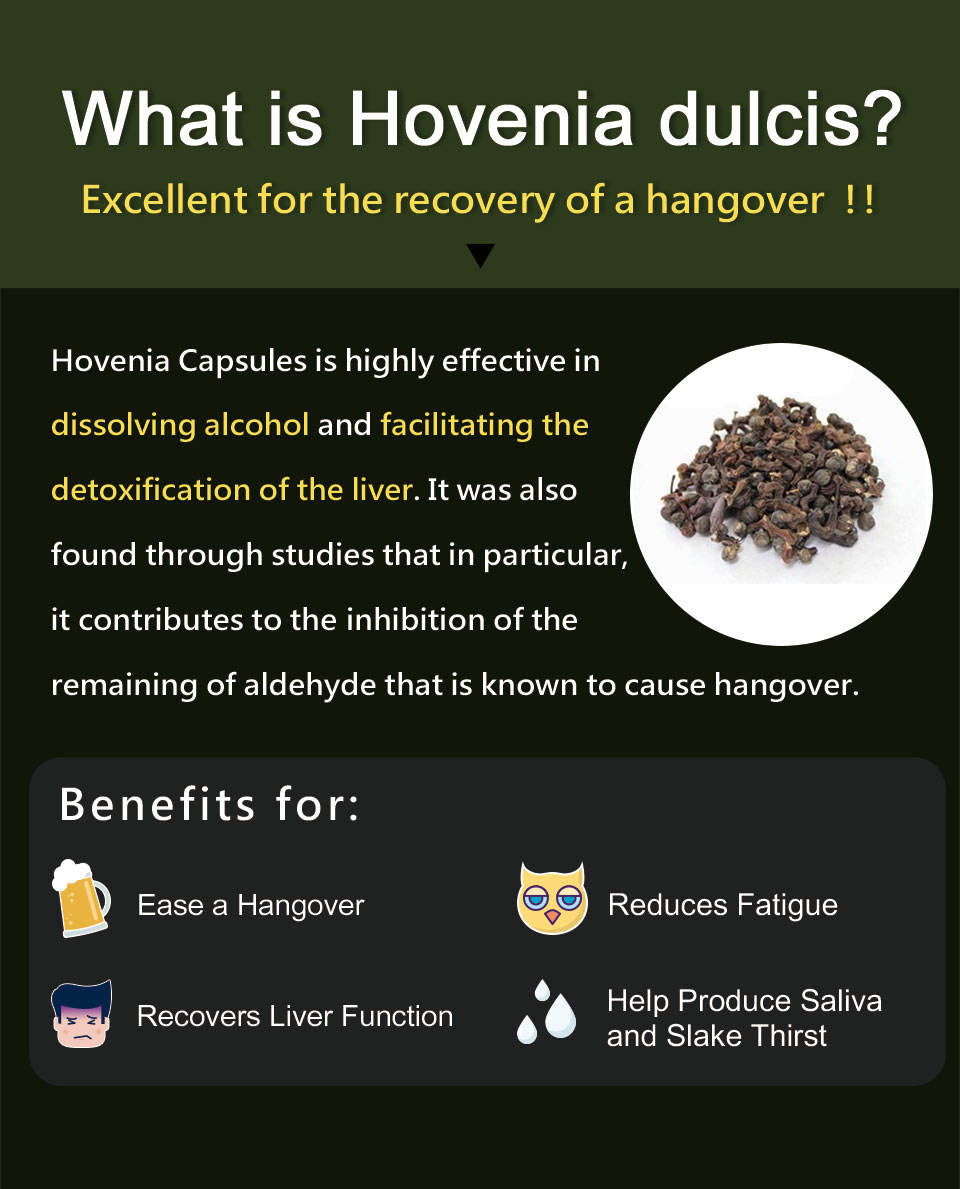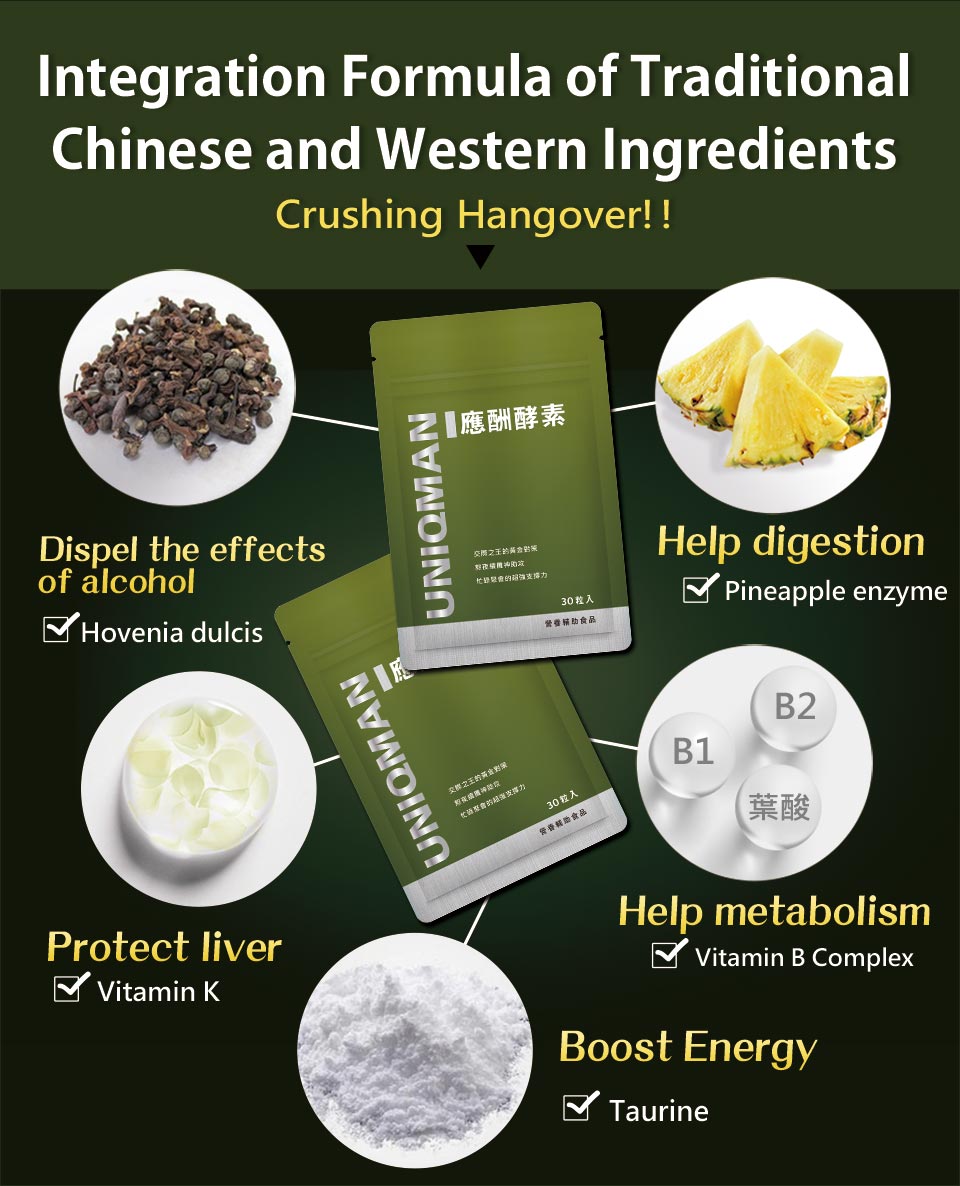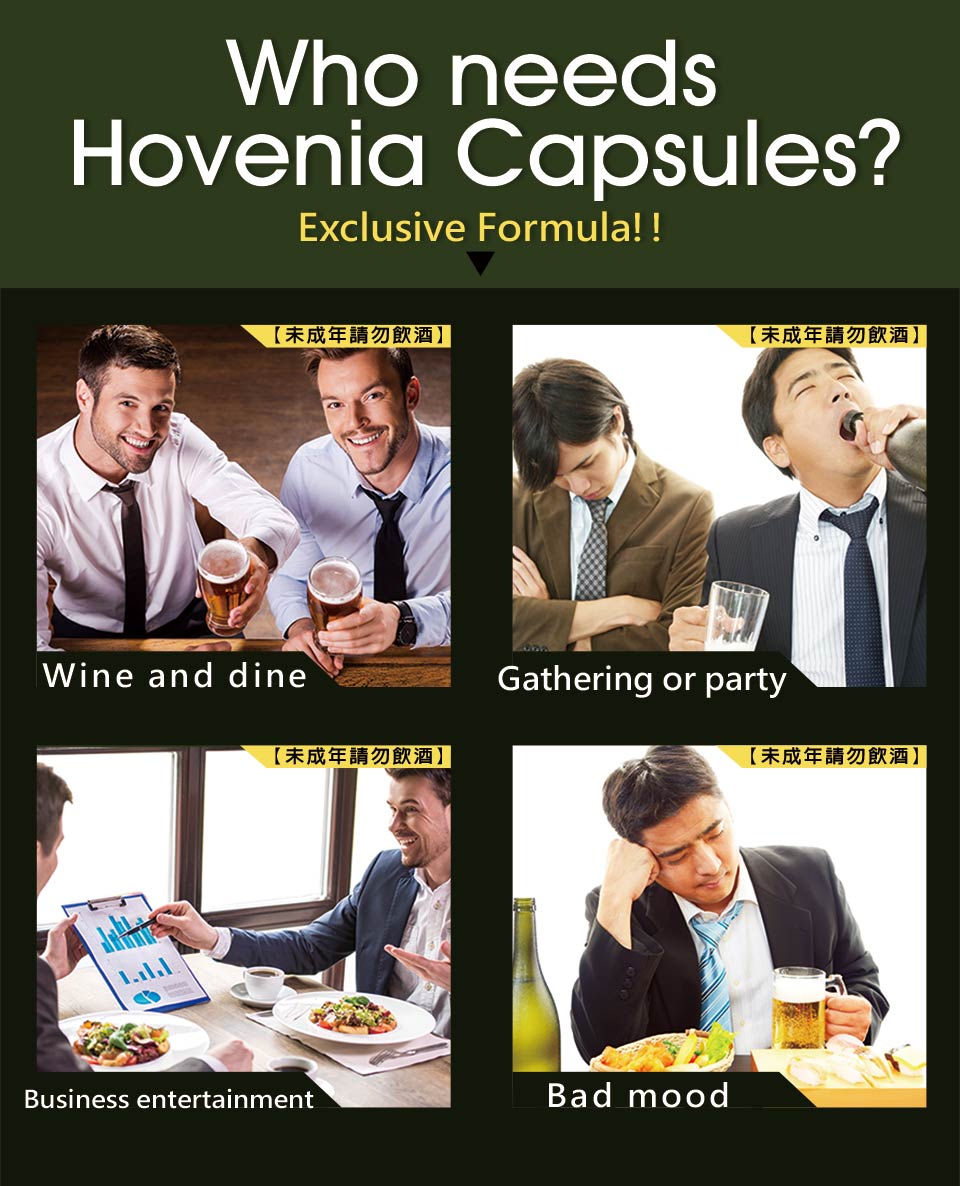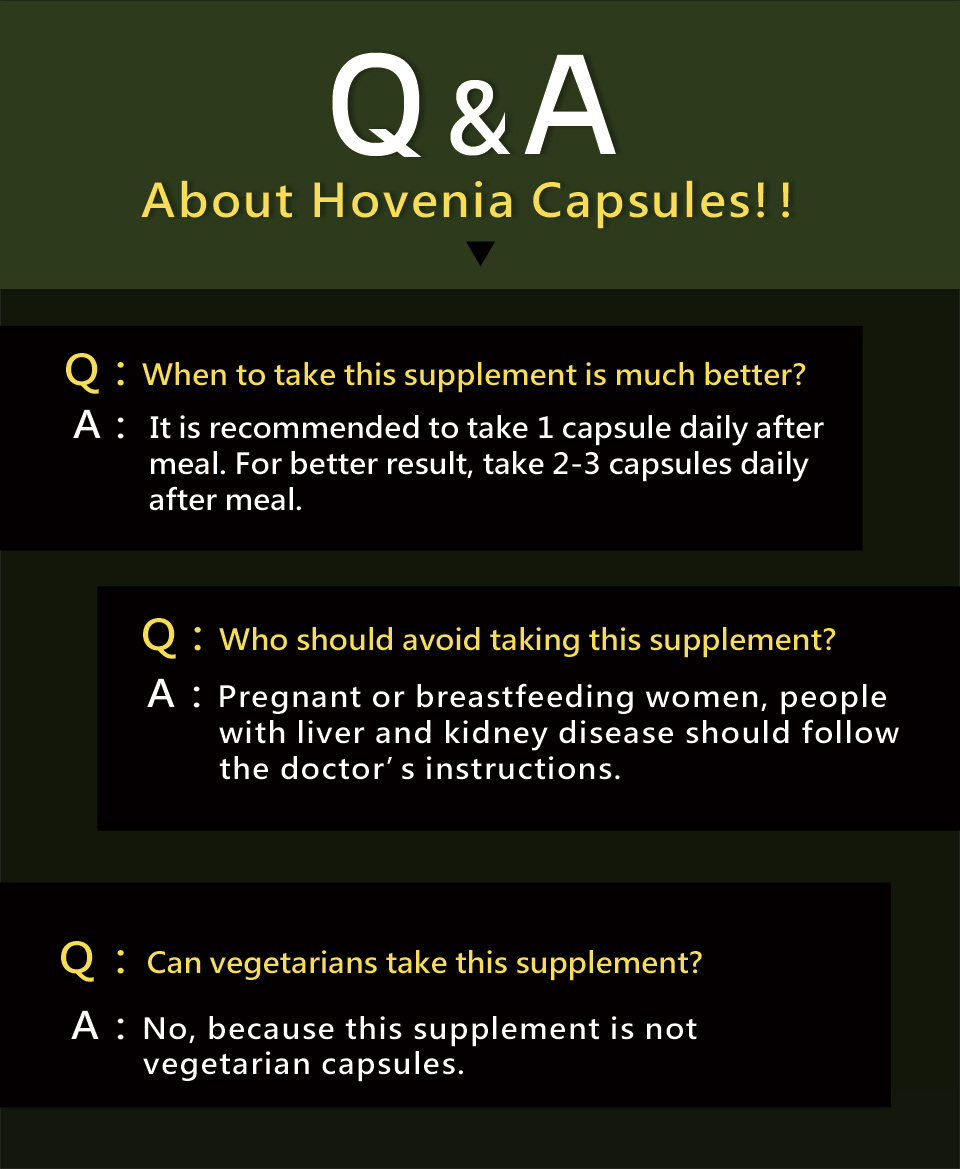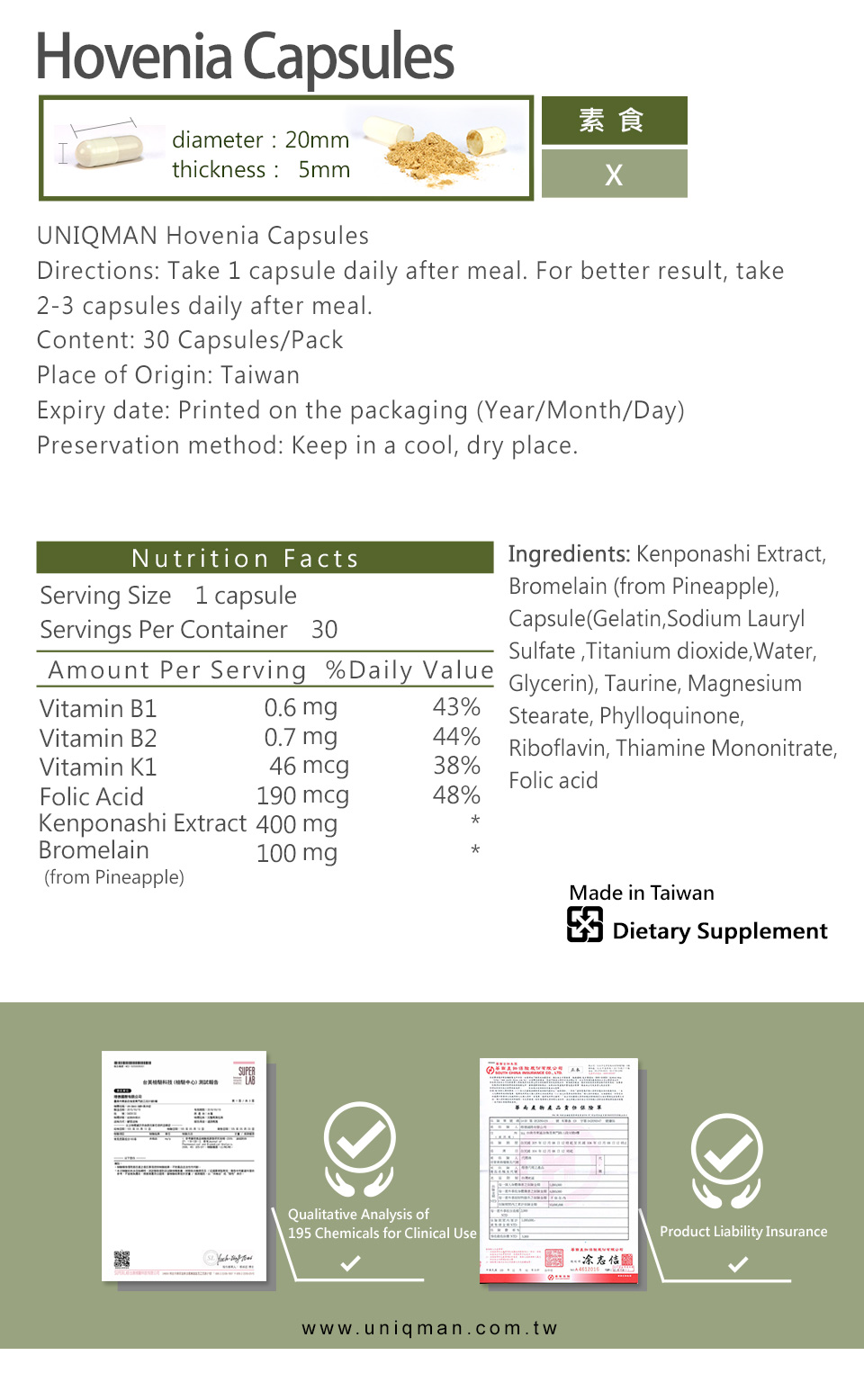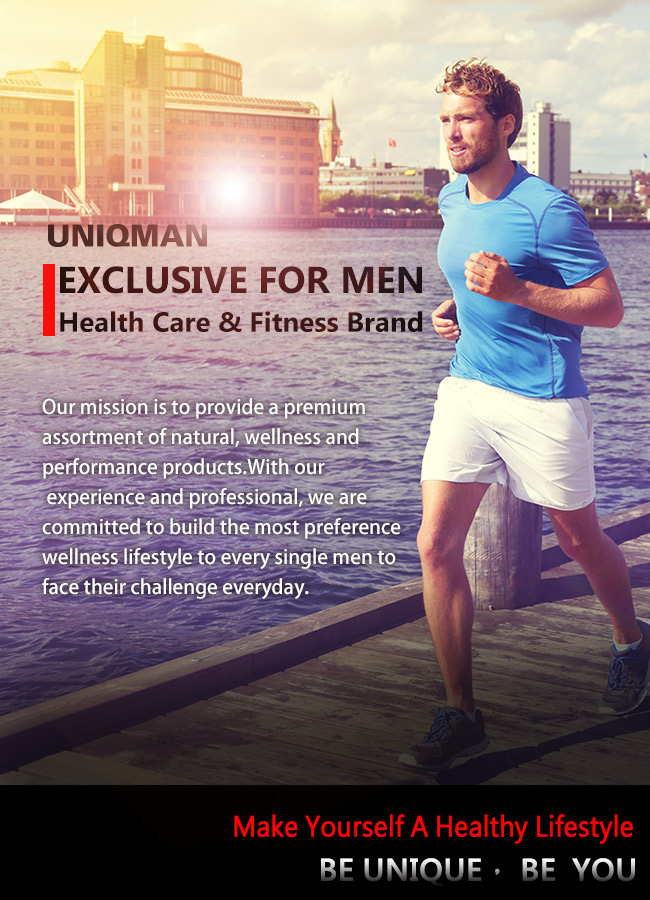 Product
UNIQMAN Hovenia Capsules
Main Ingredients

(Per serving)

Kenponashi Extract, Bromelain (from Pineapple)
Size
30 Capsules
Directions

Take 1 capsule daily after meal.
For better result, take 2-3 capsules at once. Do NOT take more than 3 capsules per day.

Retention Period
3 years
Expiry Date
Printed on packaging (Year/Month/Day)
Origin
Taiwan
Preservation Methods
Keep out of direct sunlight, high temperature and moist environment.