Product details
product details
---
Introduction of Biotin Tablets
Longer & Healthier Hair !
UNIQMAN-Biotin helps and promotes hair growth and prevents hair loss.
Other than the main ingredients (Biotin, MSM Patented) from first generation, We also added additional Chinese ingredient ,White Cynanchum that makes us look younger and energetic.
and energetic. With the perfect combination of East & West, it helps men to regain their confidence by getting longer and healthier hair.

Farewell to your hair loss ! Applicable for those:
1.Overuse of hair wax 2.Stressful life
3.Family heredity 4.Bad habits
5.Premature graying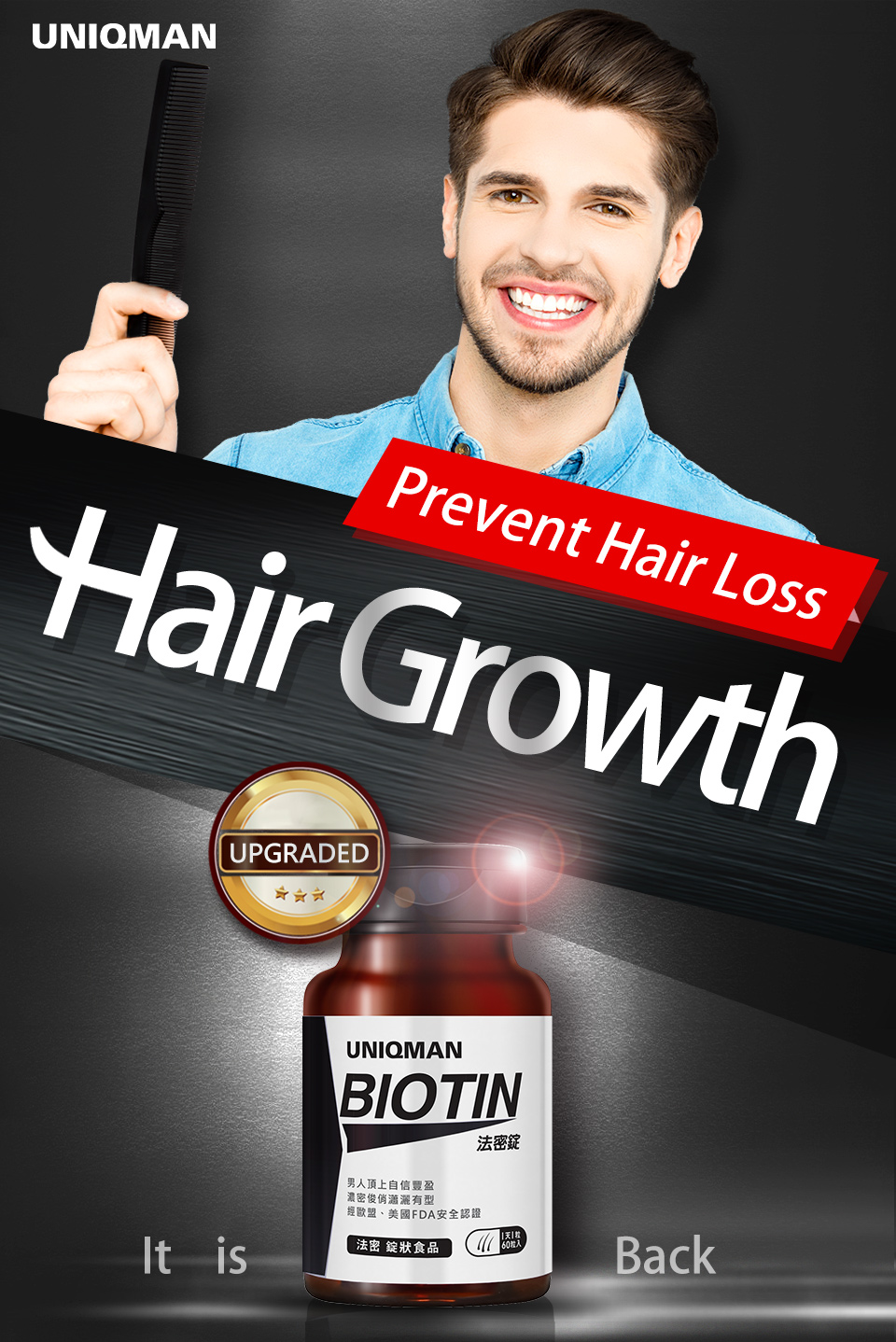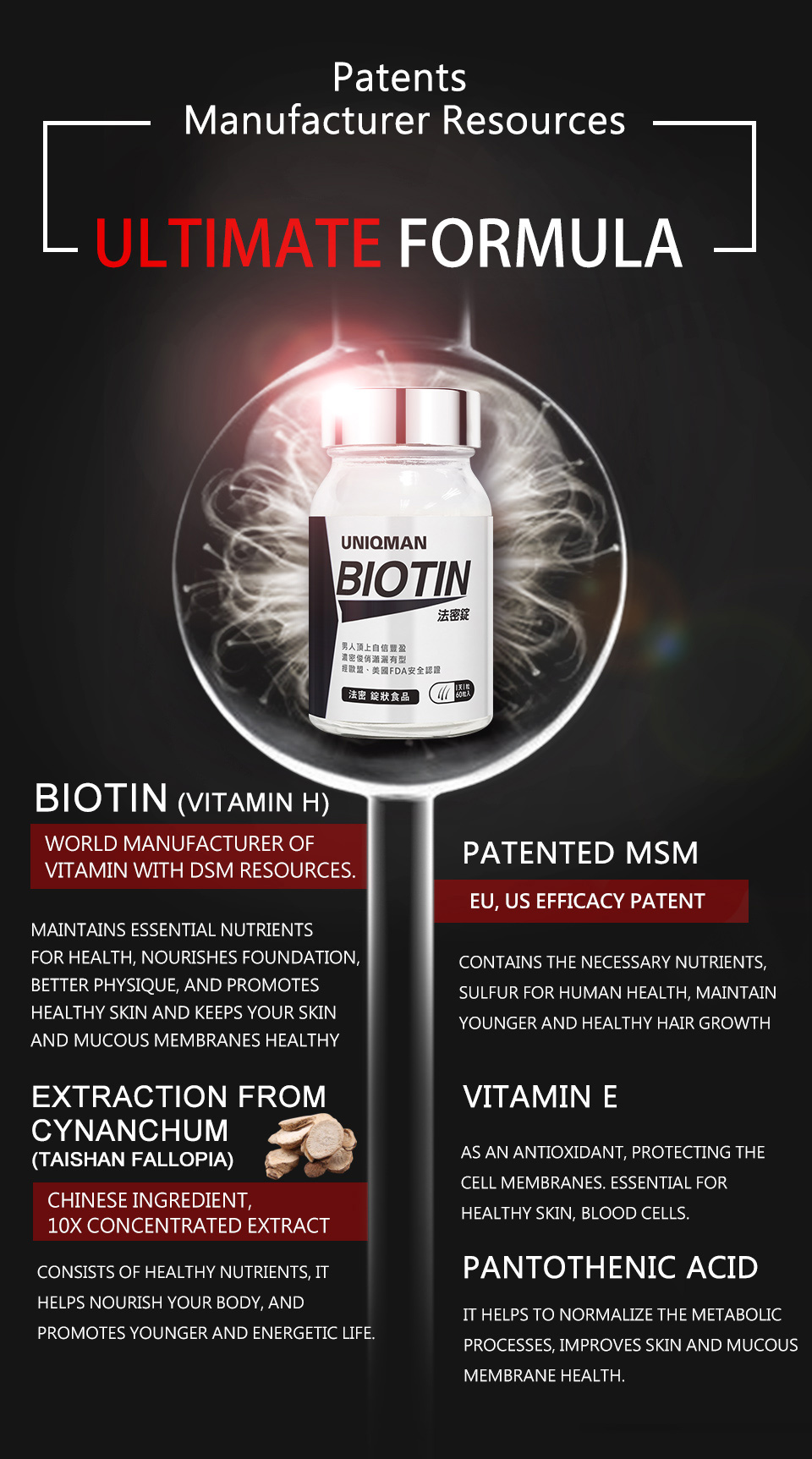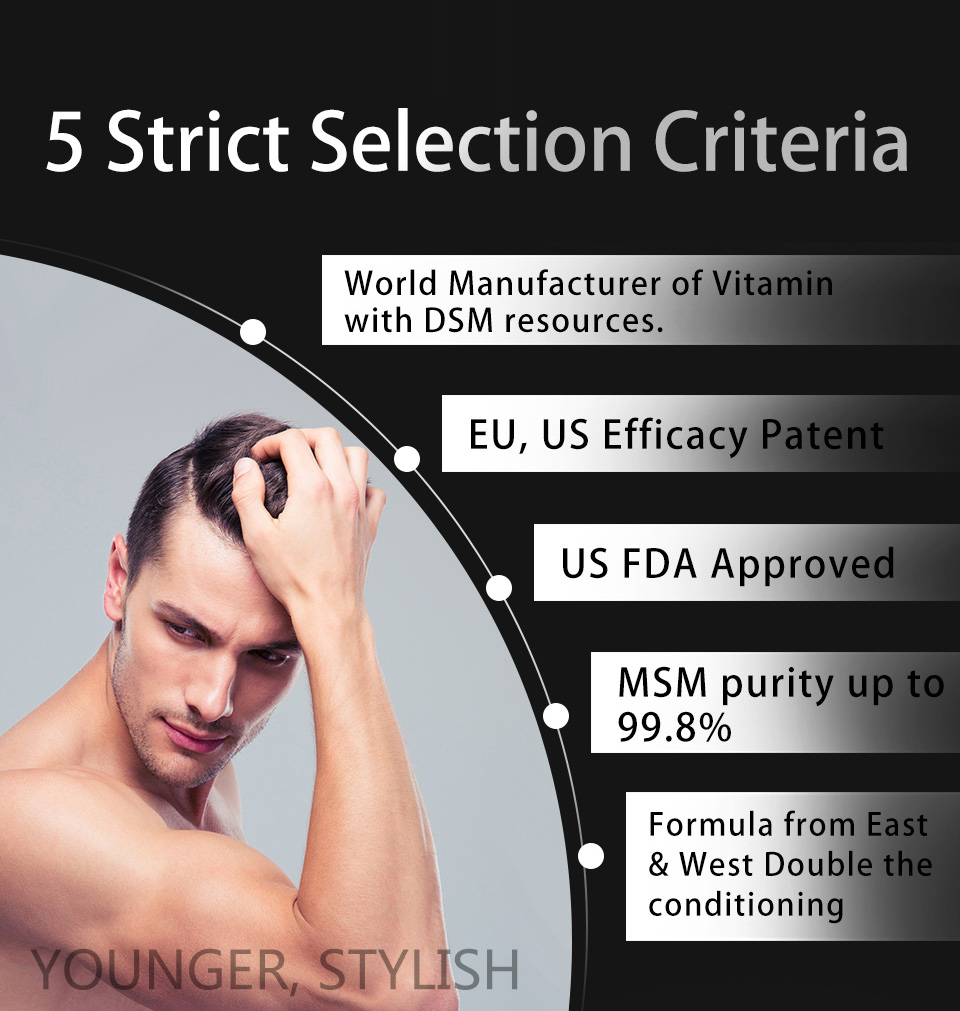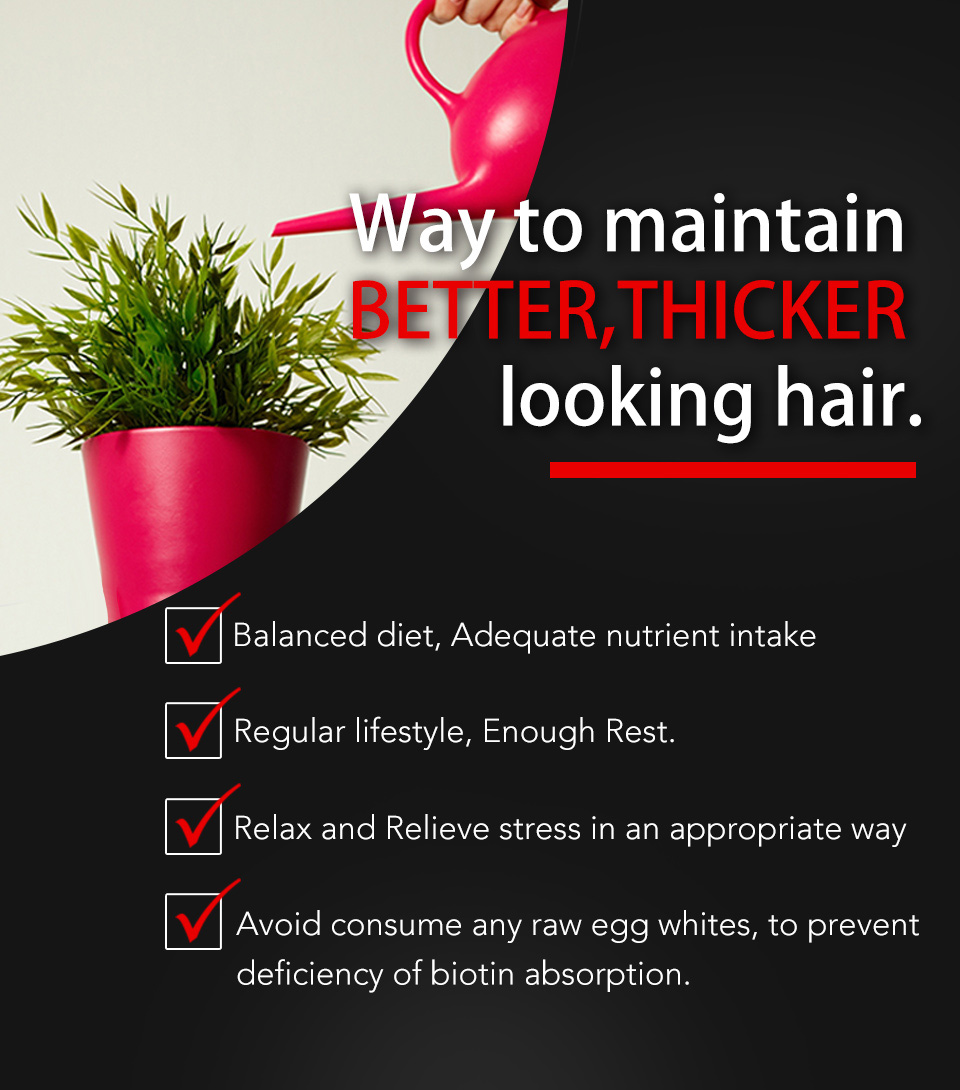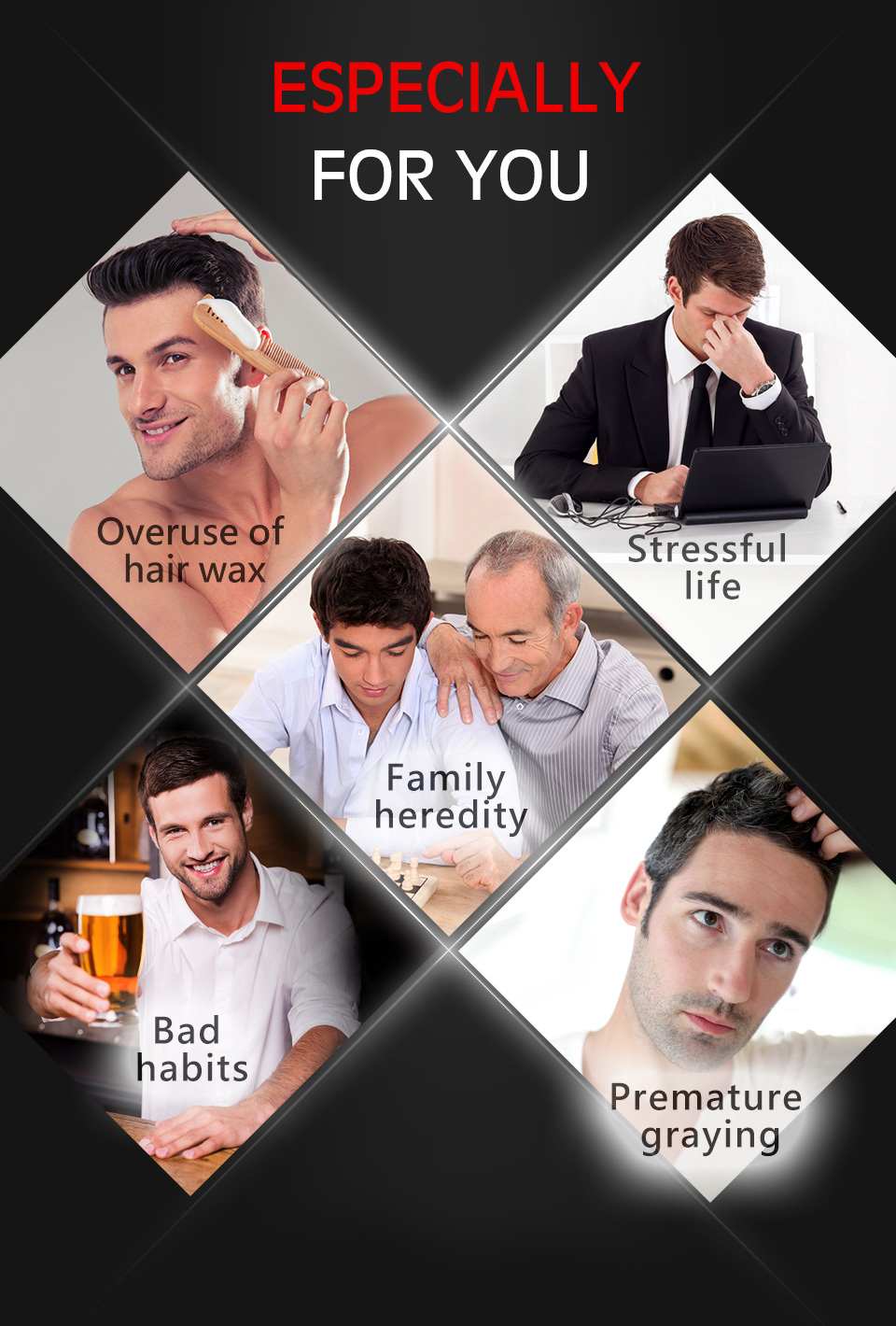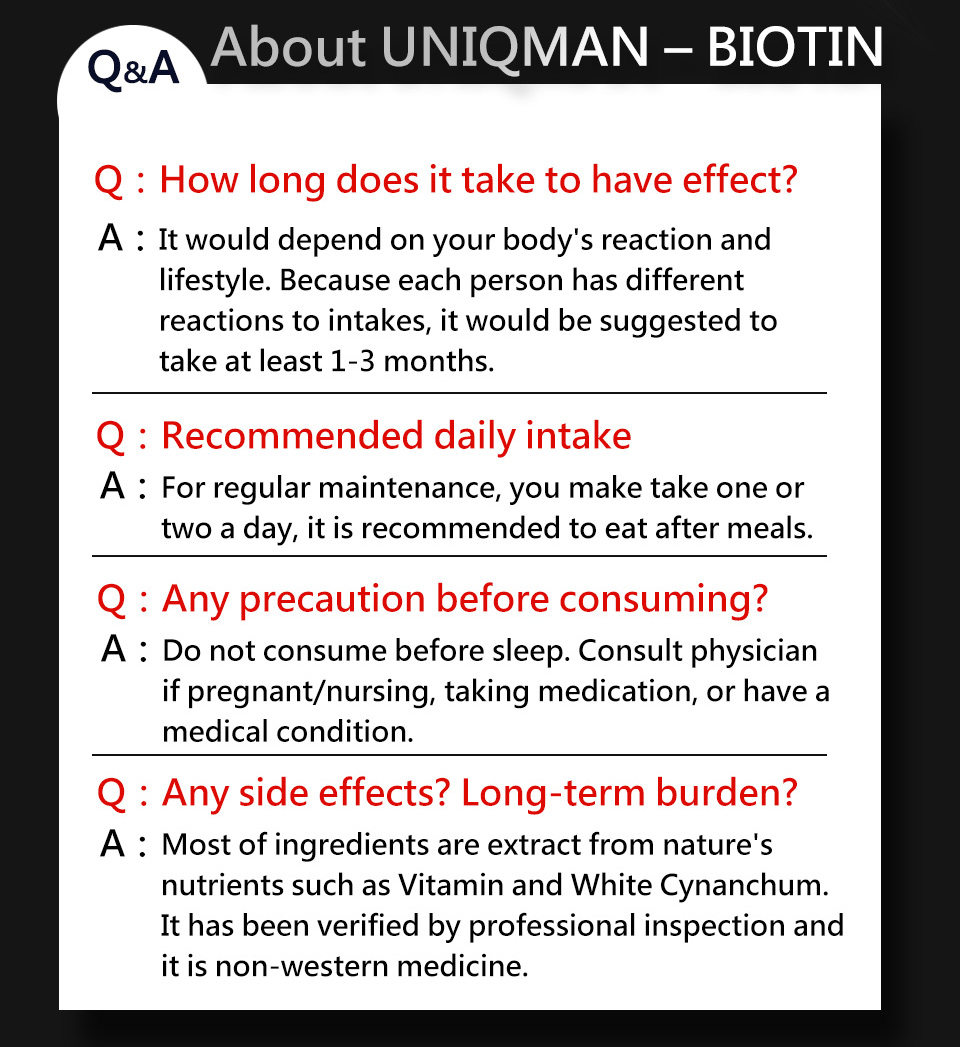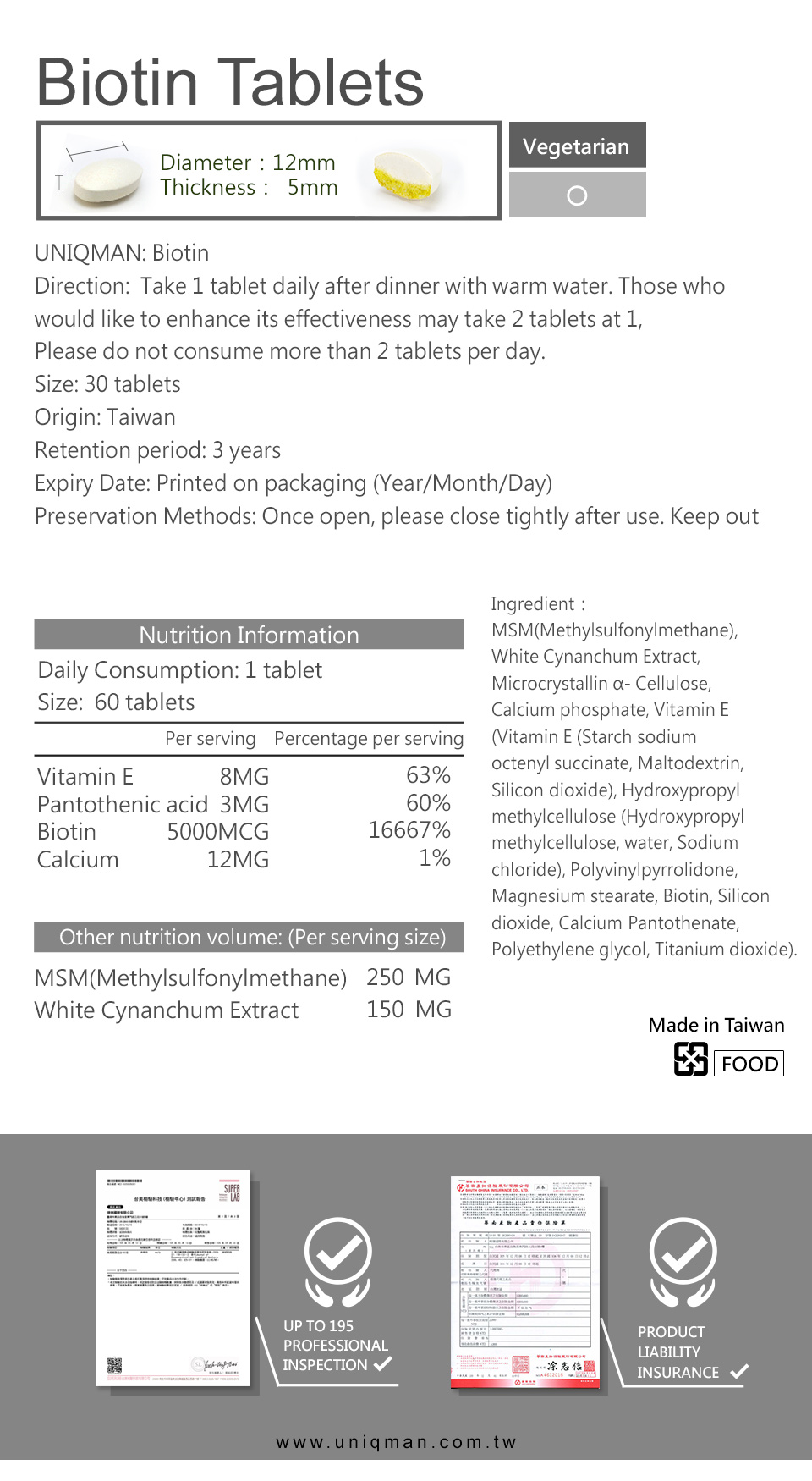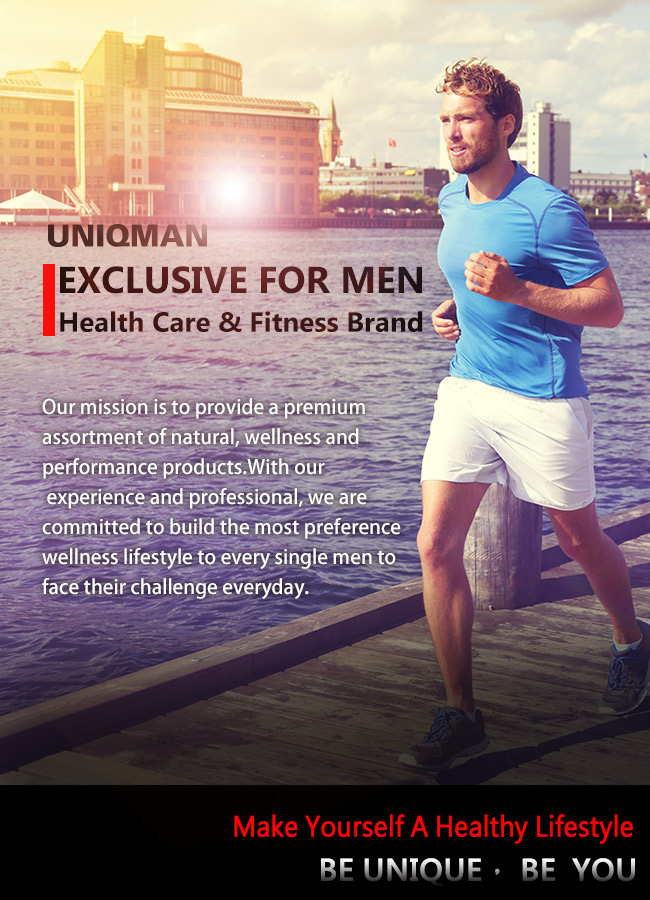 Product
UNIQMAN: BIOTIN Tablets
Main Ingredients


(Per serving)

MSM(Methylsulfonylmethane), White Cynanchum Extract, Microcrystallin α- Cellulose, Calcium phosphate, Vitamin E (Vitamin E (Starch sodium octenyl succinate, Maltodextrin, Silicon dioxide), Hydroxypropyl methylcellulose (Hydroxypropyl methylcellulose, water, Sodium chloride), Polyvinylpyrrolidone, Magnesium stearate, Biotin, Silicon dioxide, Calcium Pantothenate, Polyethylene glycol, Titanium dioxide)
Size
60 tablets
Directions
Take 1 tablet daily after meal. For better result, take 2 tablets at once. Do NOT take more than 2 tablets per day.
Retention Period
3 years
Expiry Date
Printed on packaging (Year/Month/Day)
Origin
Taiwan
Preservation Methods
Once open, please close tightly after use. Keep out of direct sunlight, high temperature and moist environment.
Caution
Do not consume before sleep. Consult physician if pregnant/nursing, taking medication, or have a medical condition.