Gaming Lutein Introduction
Lutein cannot be synthesized and must be supplied in the diet.
l Marigold Flower Extract
Portfolio of free lutein:zeaxanthin (5:1) ingredients created for optimal eye health and healthy aging.
It​​has proven superiority in Xanthophyll content, bio-availability, product stability, purity and solvent residue levels, compared to market leaders.

l DSM Fish Oil (TG Form)
It is rich in omega-3 fatty acids that are important for eye health. Premium TG form has 3 times the absorption rate of EE form oil. 3:2 effective ratio of EPA & DHA.

l Vitamins and Minerals
Vitamin A helps improve in night vision.
Vitamin B1, B2, B6 and B12 are healthy nervous system and normal psychic function.
Vitamin C and E are powerful eye antioxidants.
Zinc protects eyes.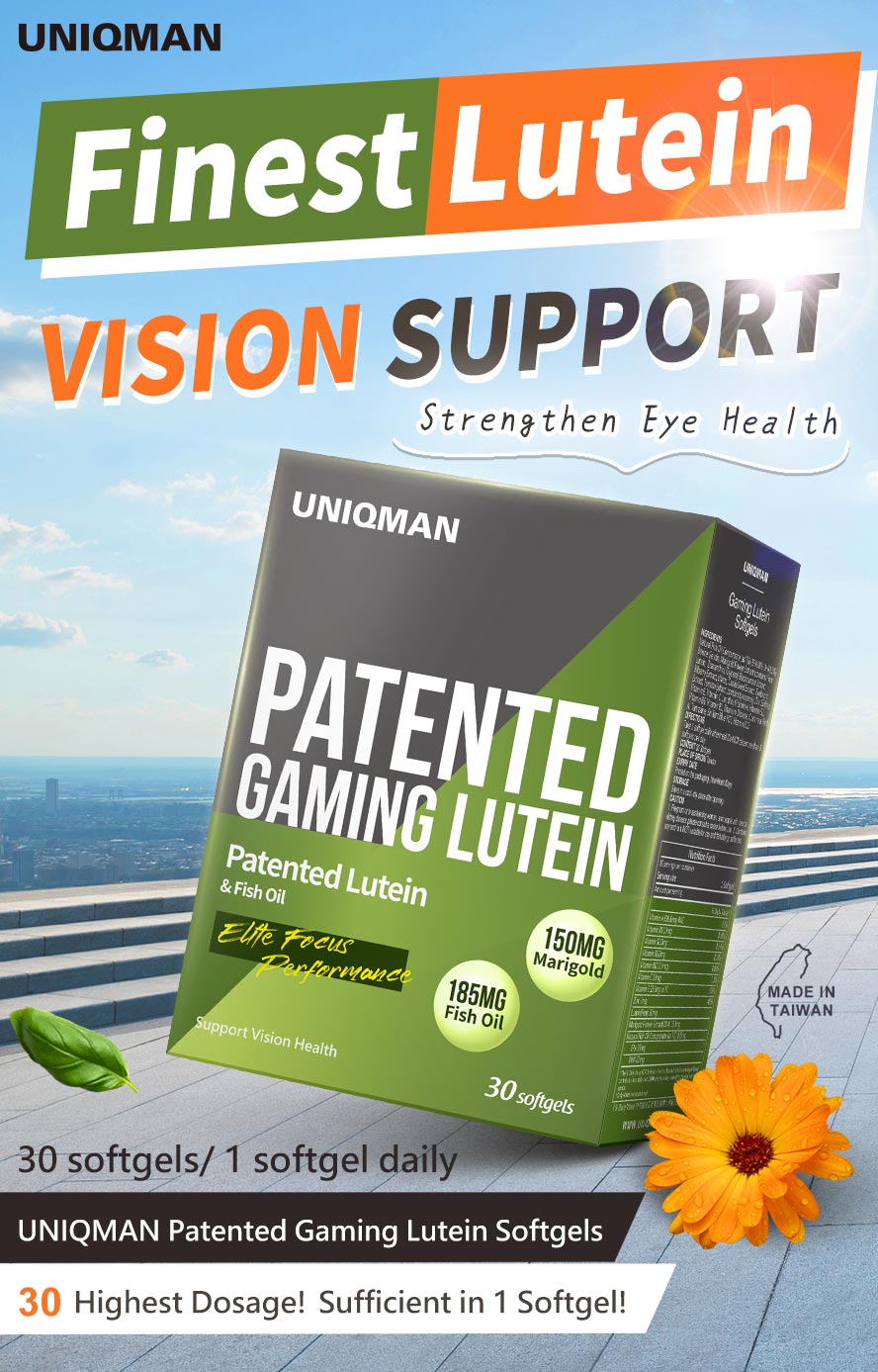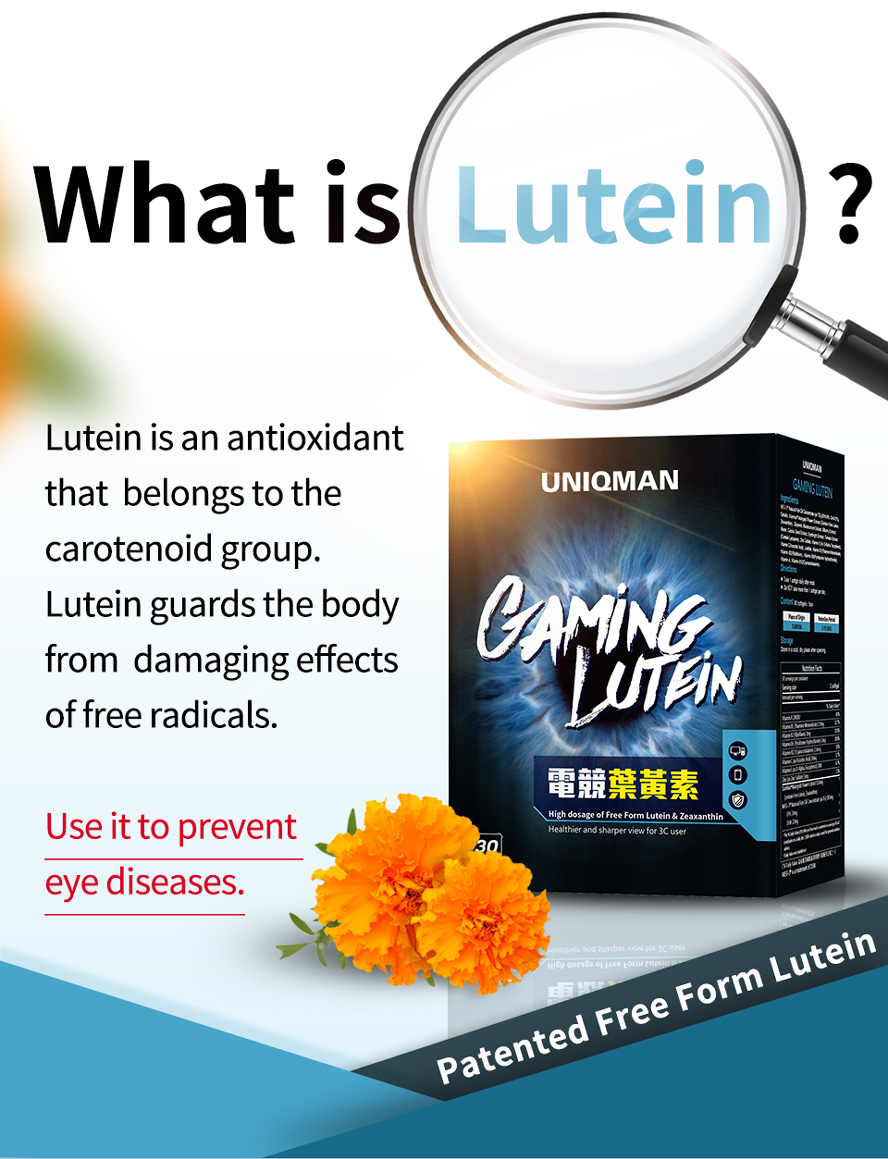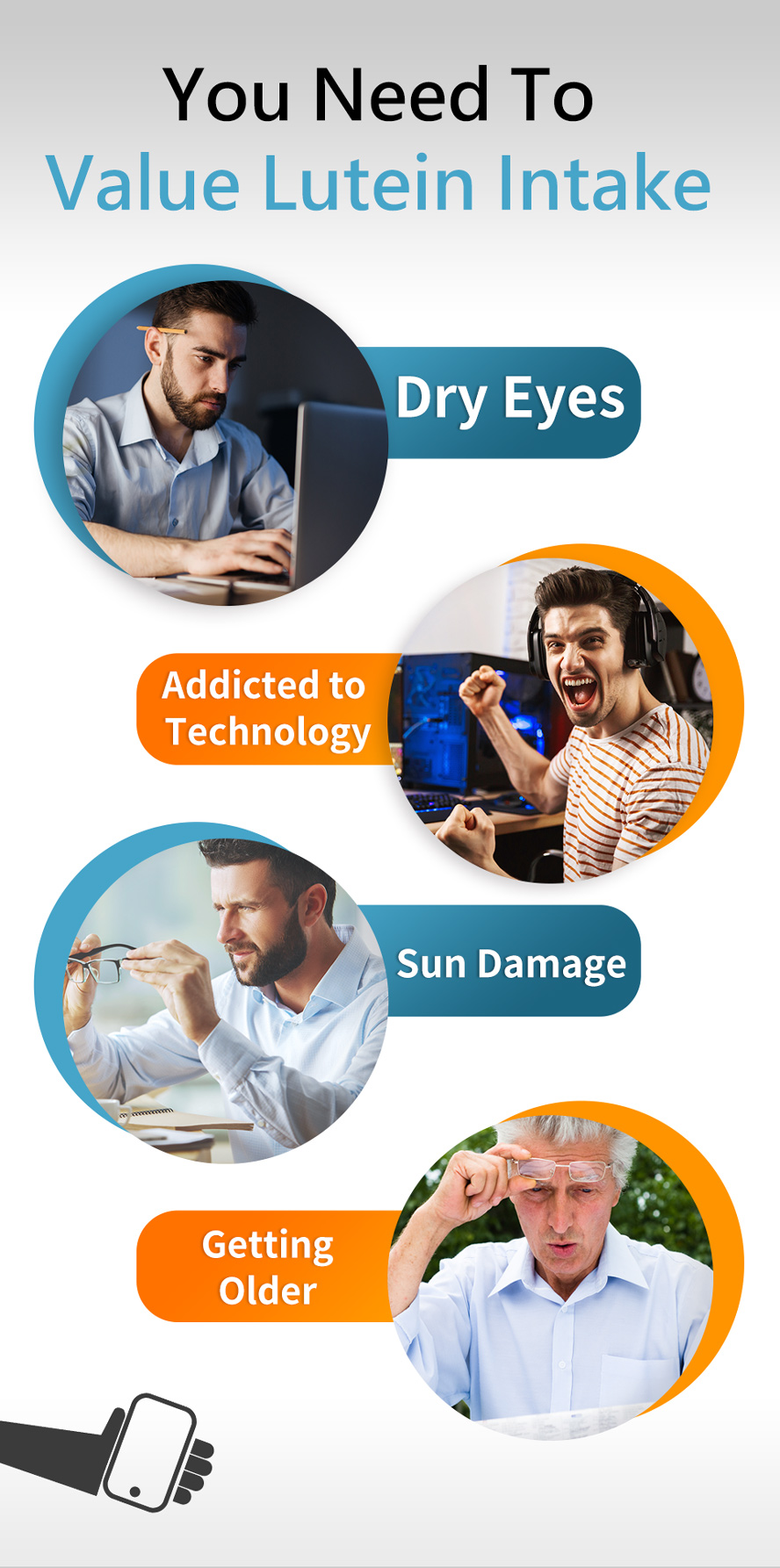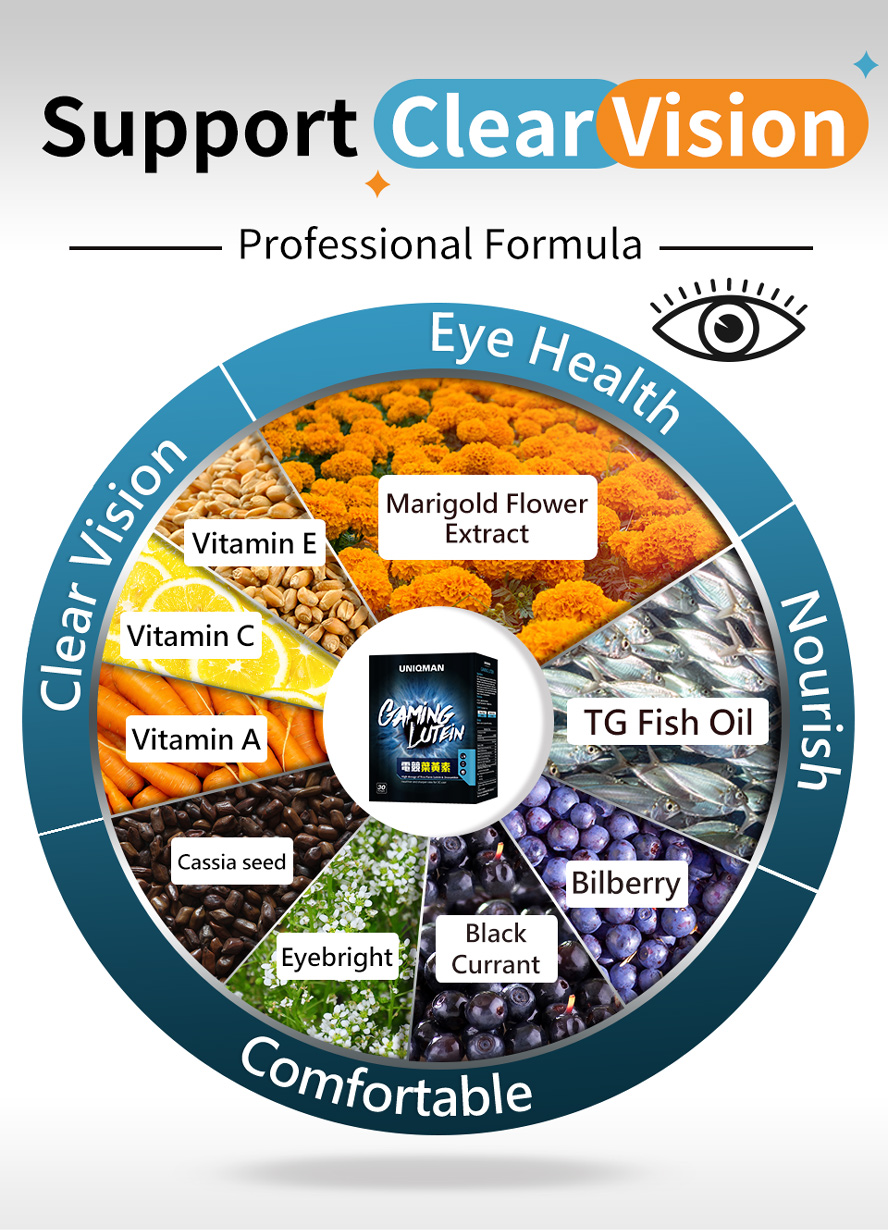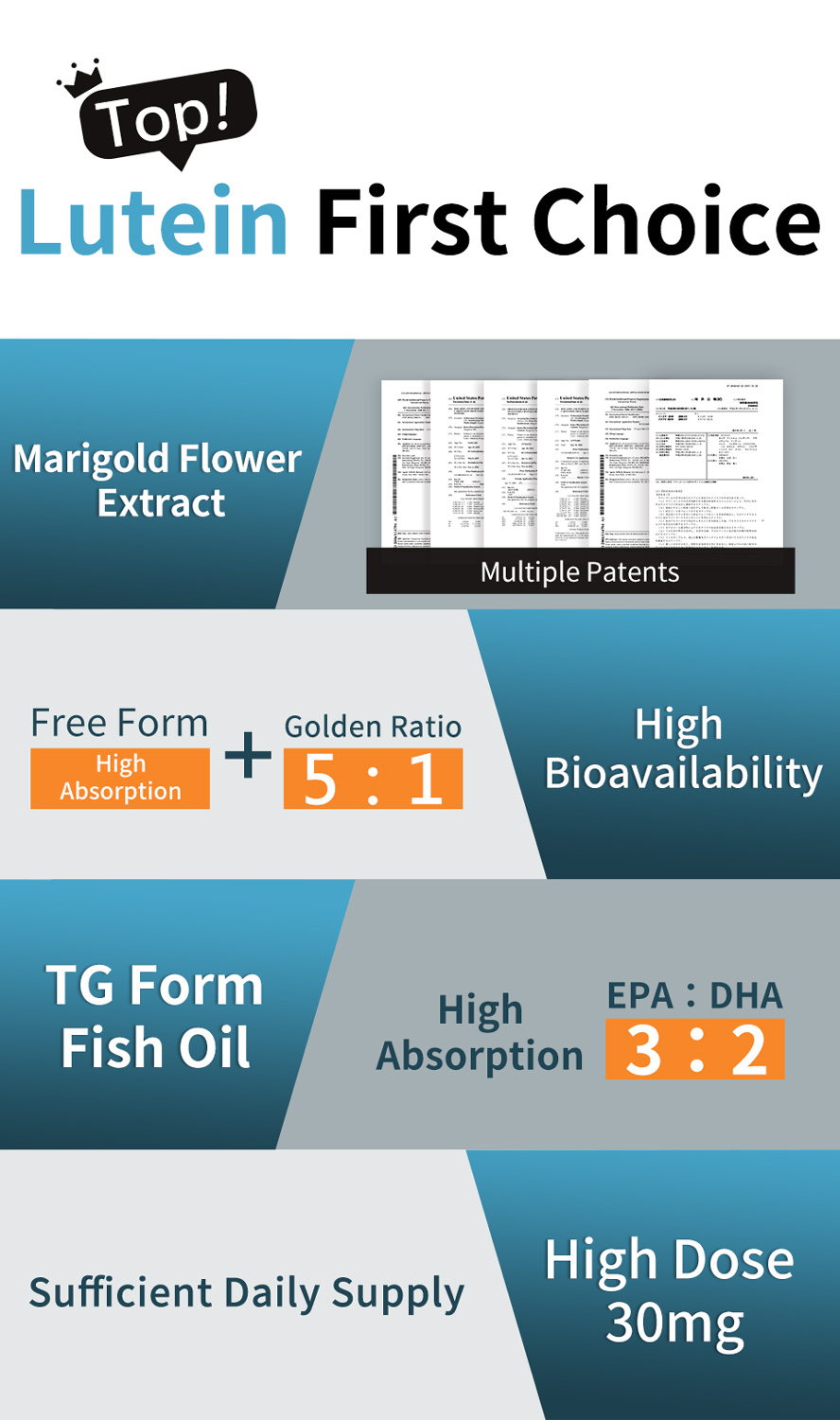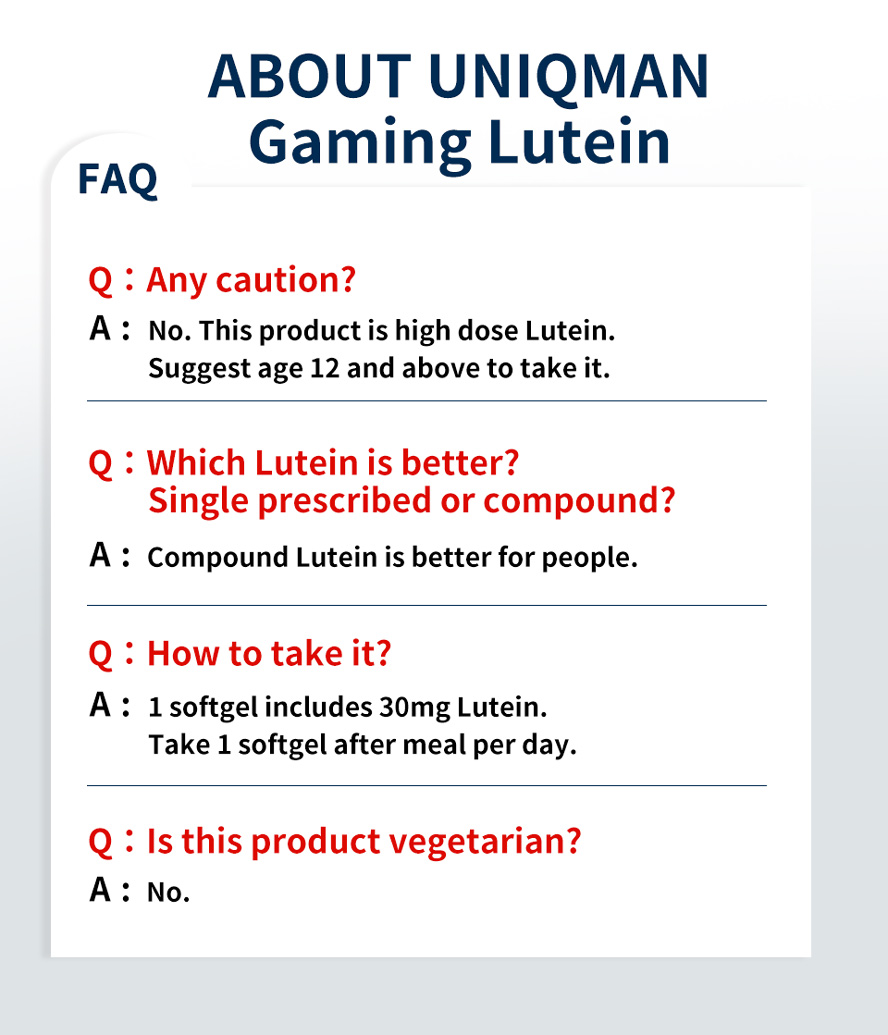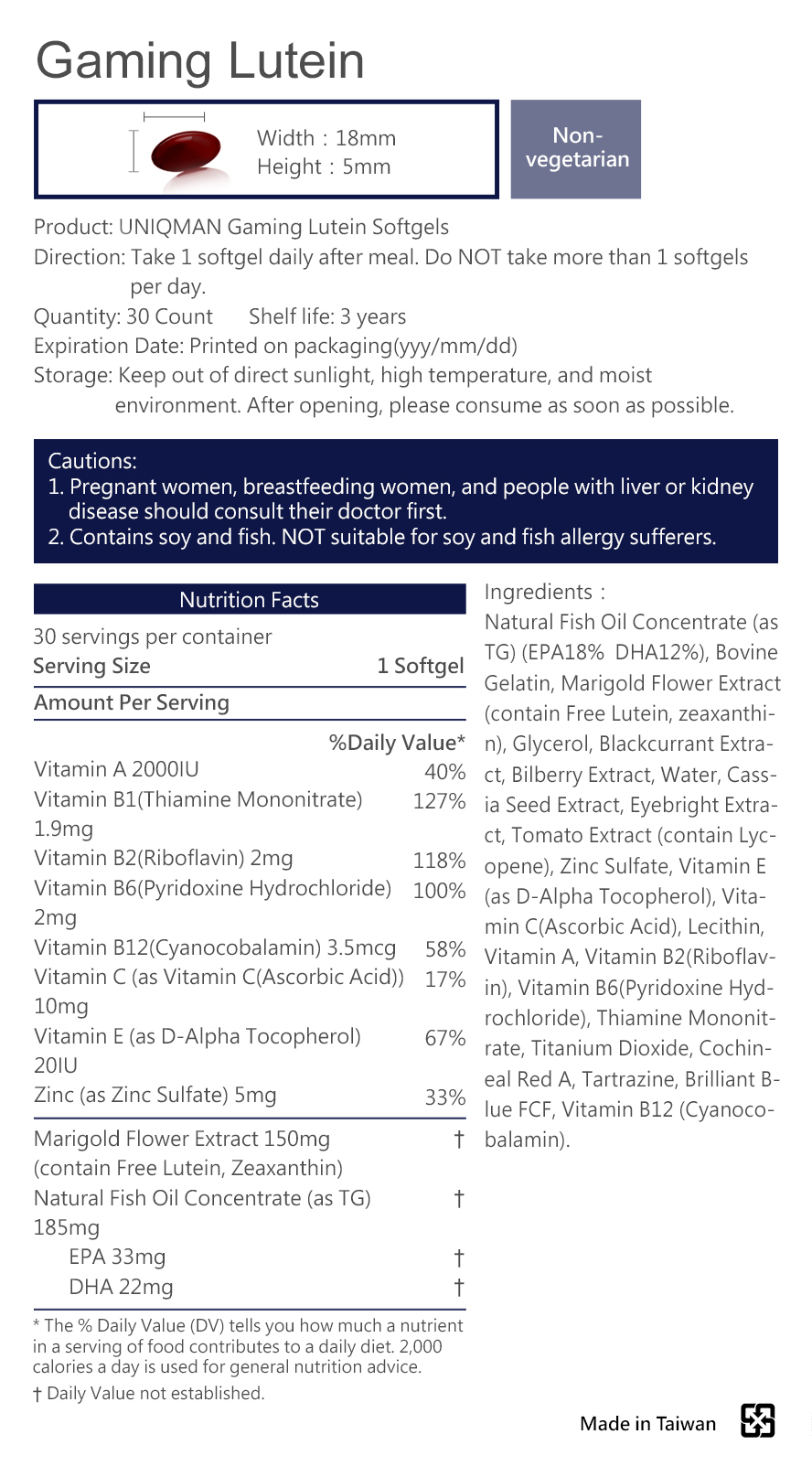 ---
UNIQMAN Gaming Lutein Softgels (30 softgels/packet)