Product details
product details
---



Vitamin B Complex+Iron Tablets
Super B Plus Iron
.Outstanding absorption performance
.High safety standard
.High stability
.Gentle formulation
.Less gastric upset and nausea
.Formed with Immediate-Release Formulation and Ferrochel®, a patented chelated iron, which is small, stable and non-reactive, and is better absorbed.
Research has proved the iron absorption and performance of Ferrochel in the human body is even 4.5 times higher & better than the ordinary iron (ferrous sulfate).
Iron deficiency anemia signs and symptoms include as below:
.Slow reaction
.Always grumpy
.Lack of energy
.Pale skin
.Slow metabolism

Some common causes of iron deficiency in women's health:
.Insufficient intake of iron or only take the vegetarian iron which has poor absorption rate in human body
.Heavy period monthly
.Excessive consumption of daily caffeine such as, tea or coffee
Main Ingredients (Per serving):
Vitamin B1(Thiamine Mononitrate) 20.3mg,
Vitamin B2(Riboflavin) 40mg,
Vitamin B6(Pyridoxine Hydrochloride) 32.9mg,
Vitamin B12(Cyanocobalamin) 250mcg,
Vitamin E (Dl-Alpha Tocopherol) 15IU,
Nicotinamide 10mg,
D-Biotin 100mcg,
Folic acid 200mcg,
Iron (as Ferrous Bisglycinate Chelate) 10mg,
Calcium(as Calcium phosphate) 15mg,
Taurine 50mg
Directions:
Take 1 tablet daily after meal. For better result, take 2 tablets per day.
Do NOT take more than 2 tablets per day.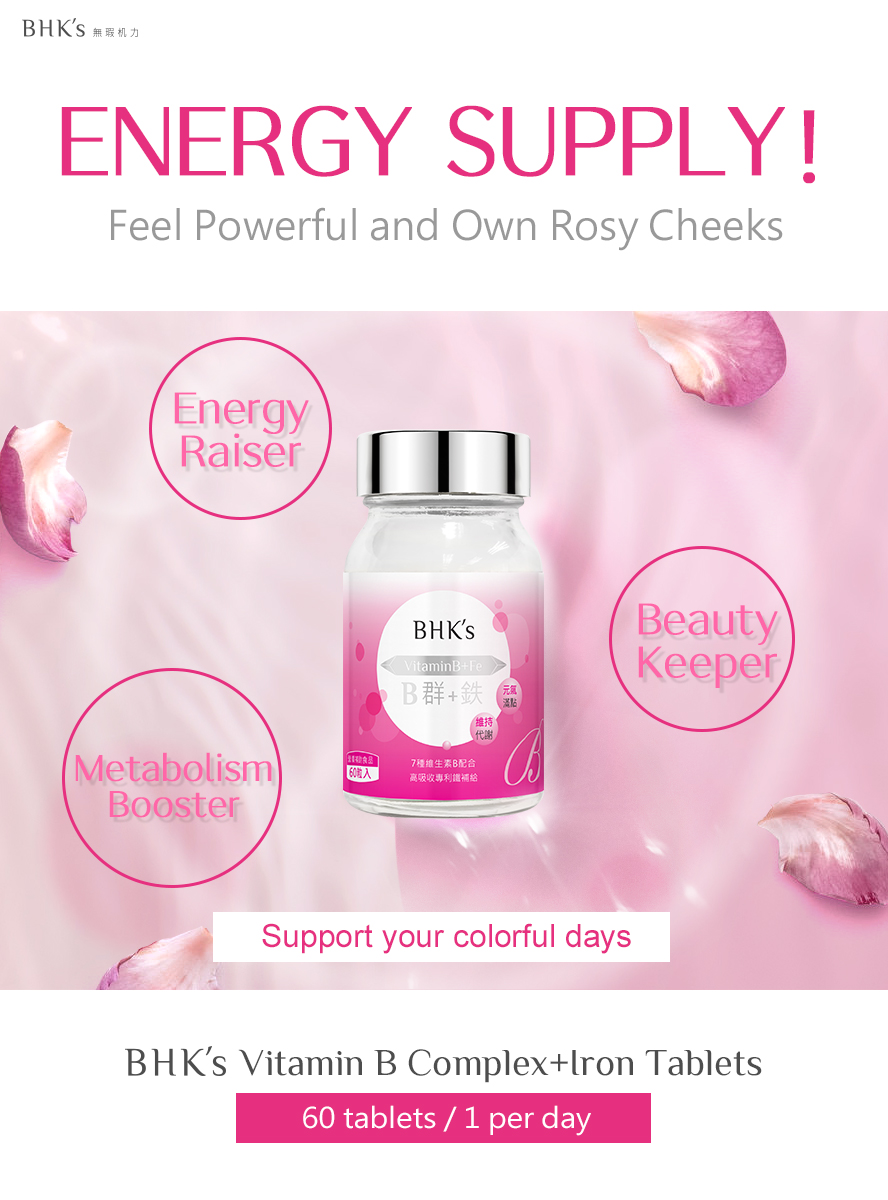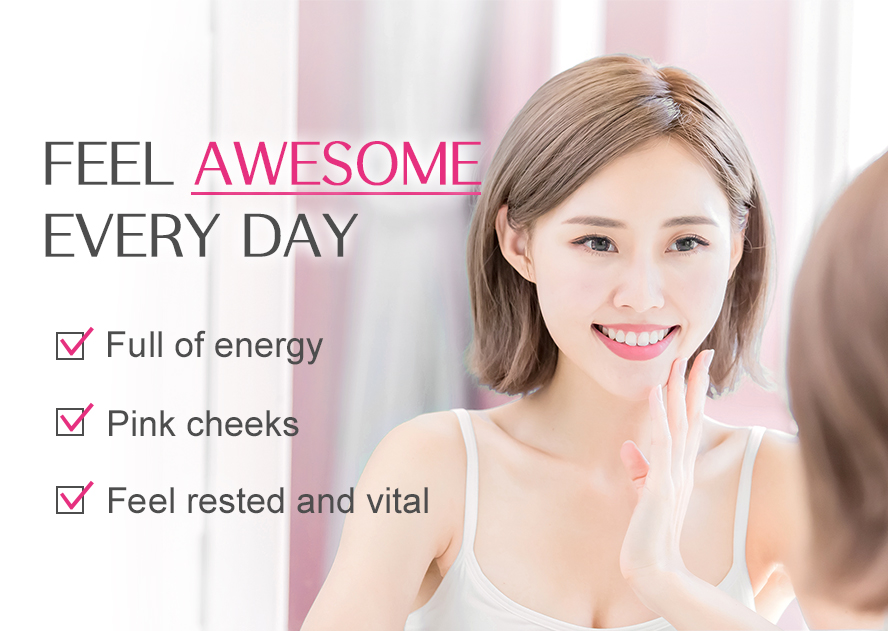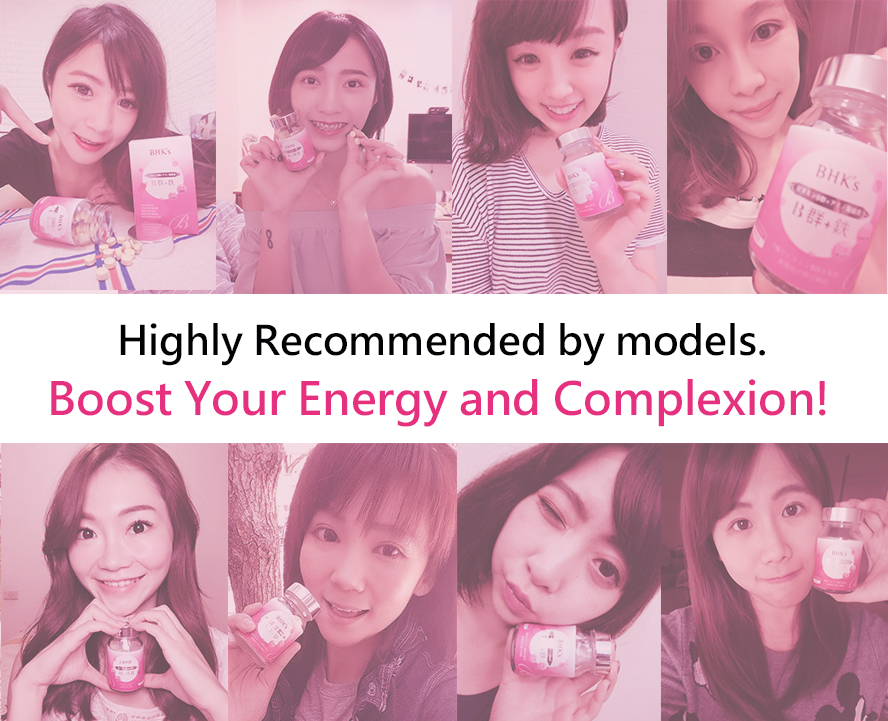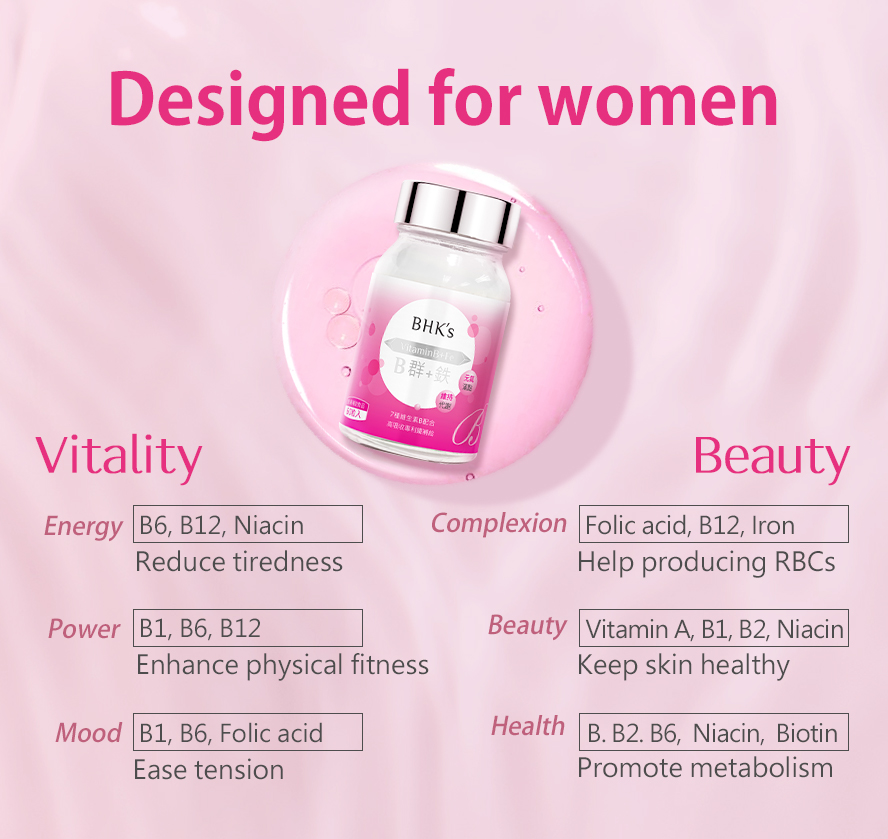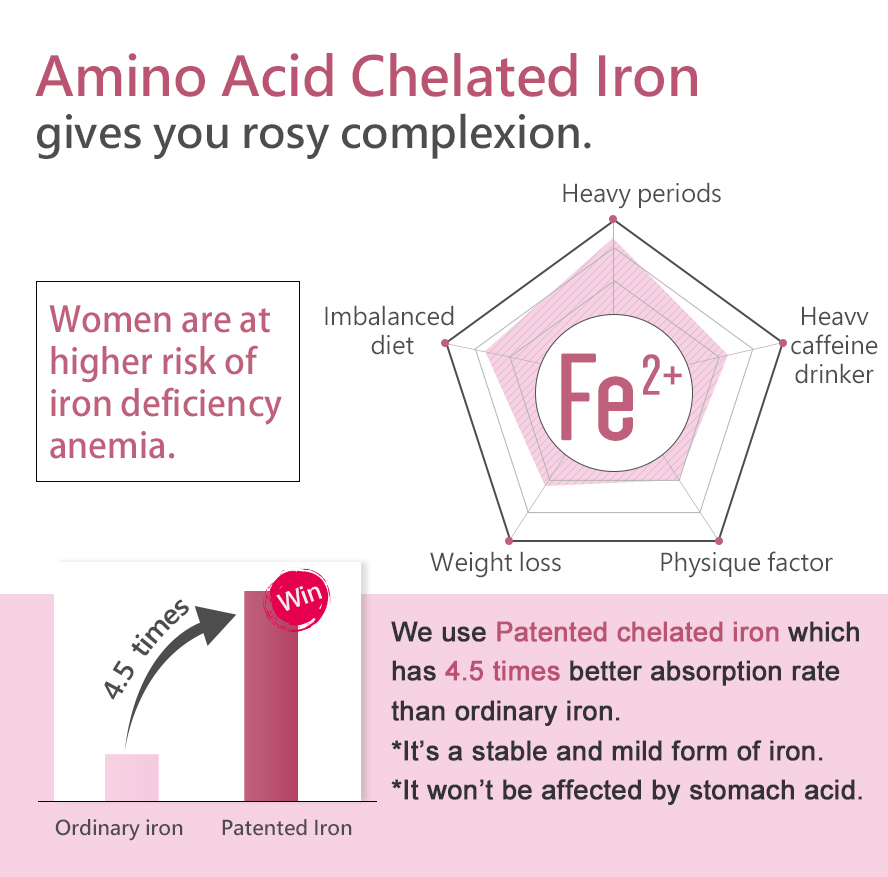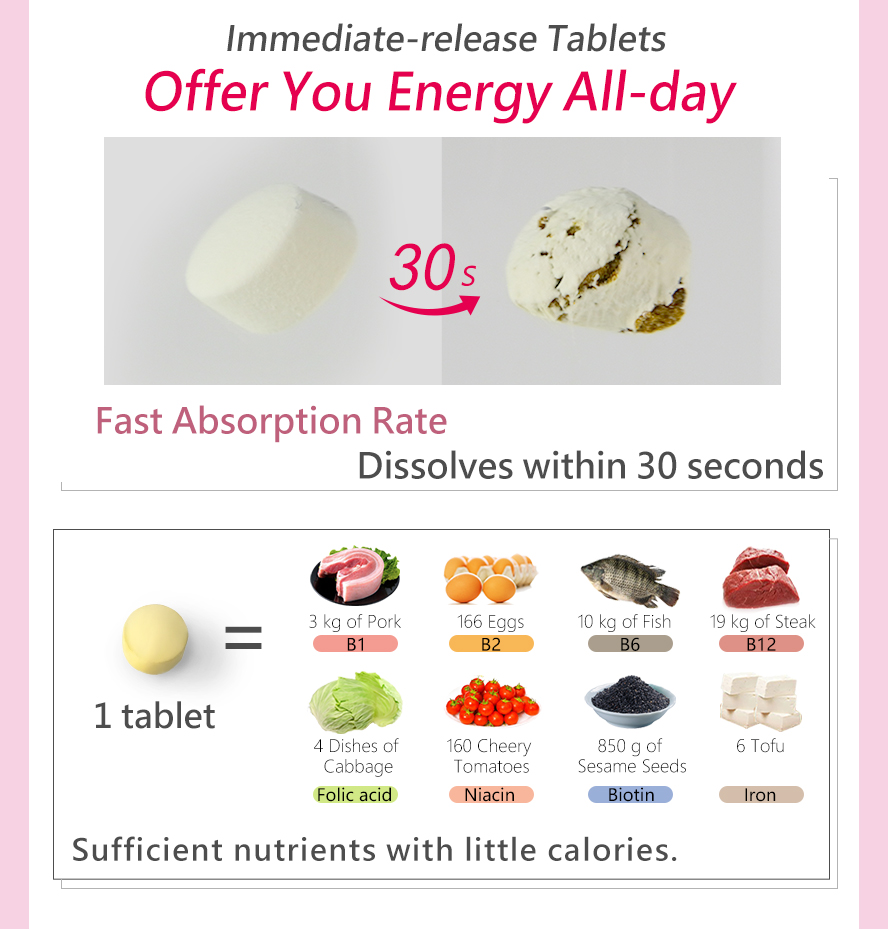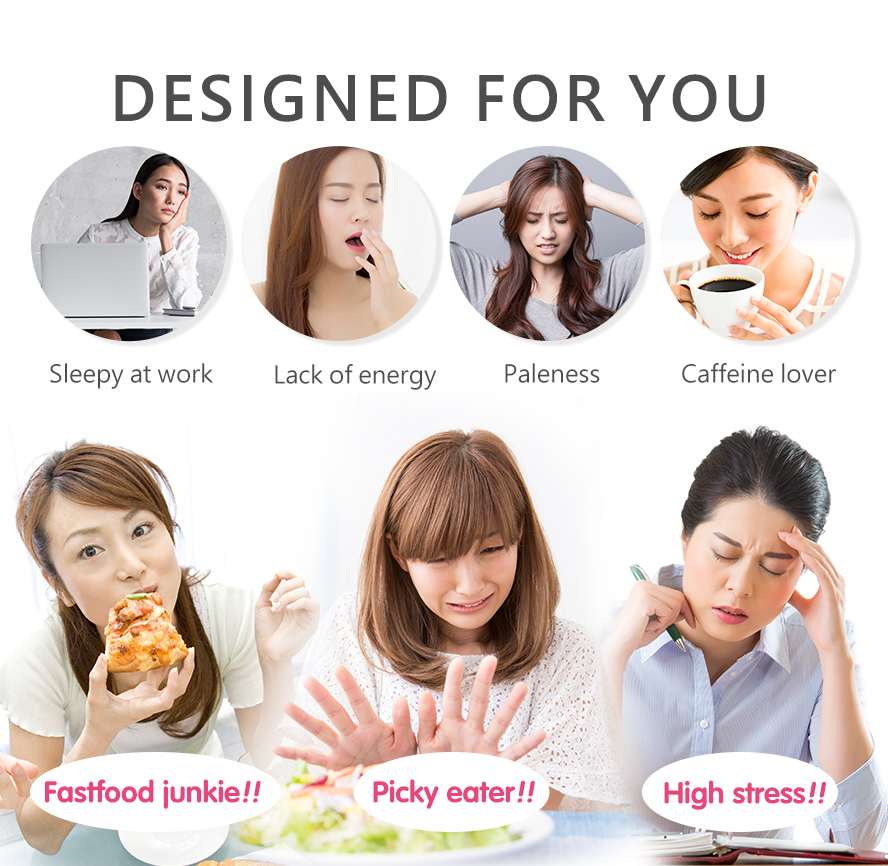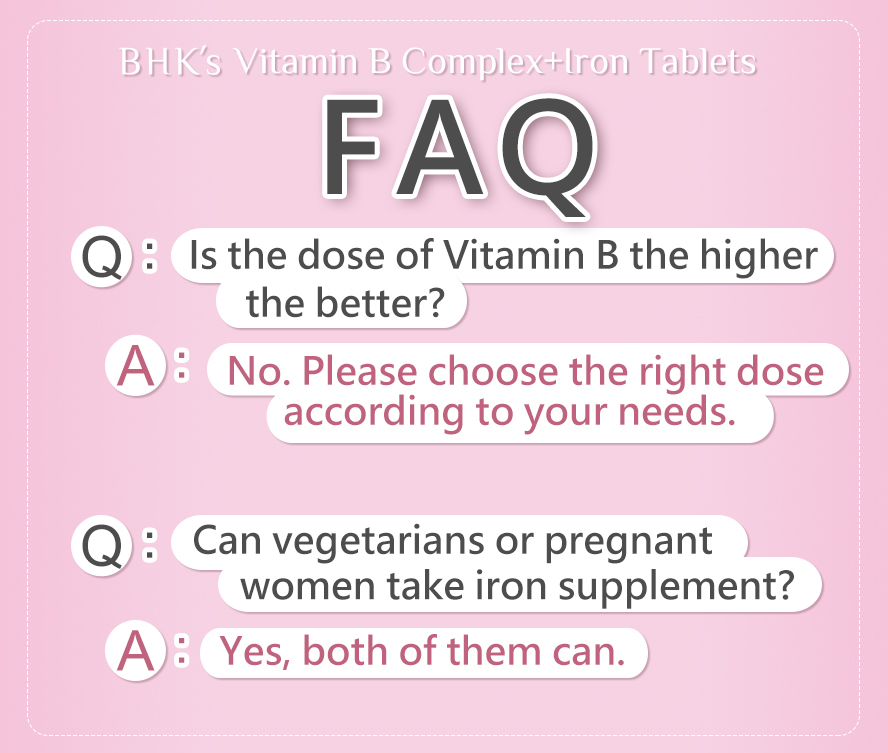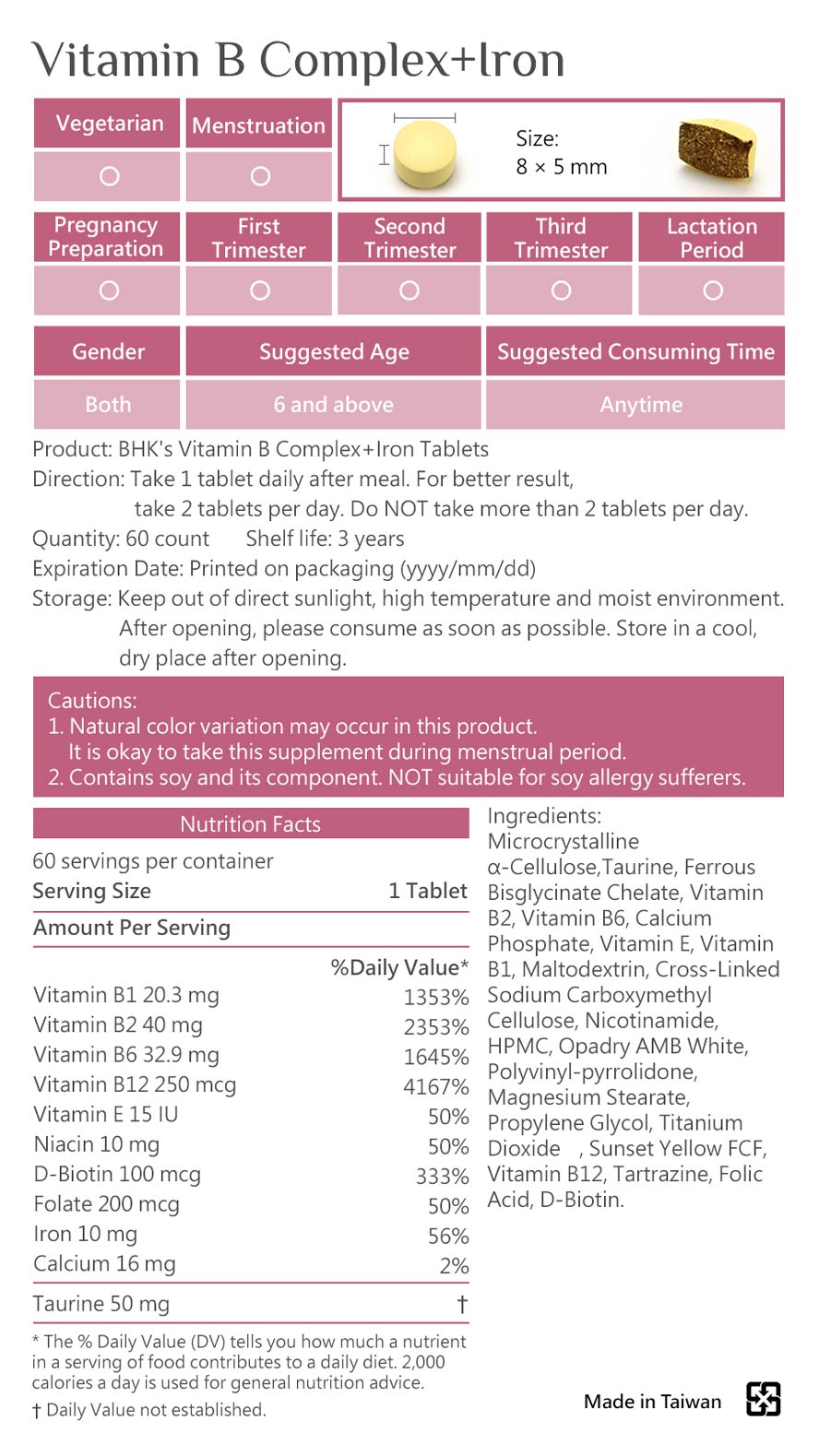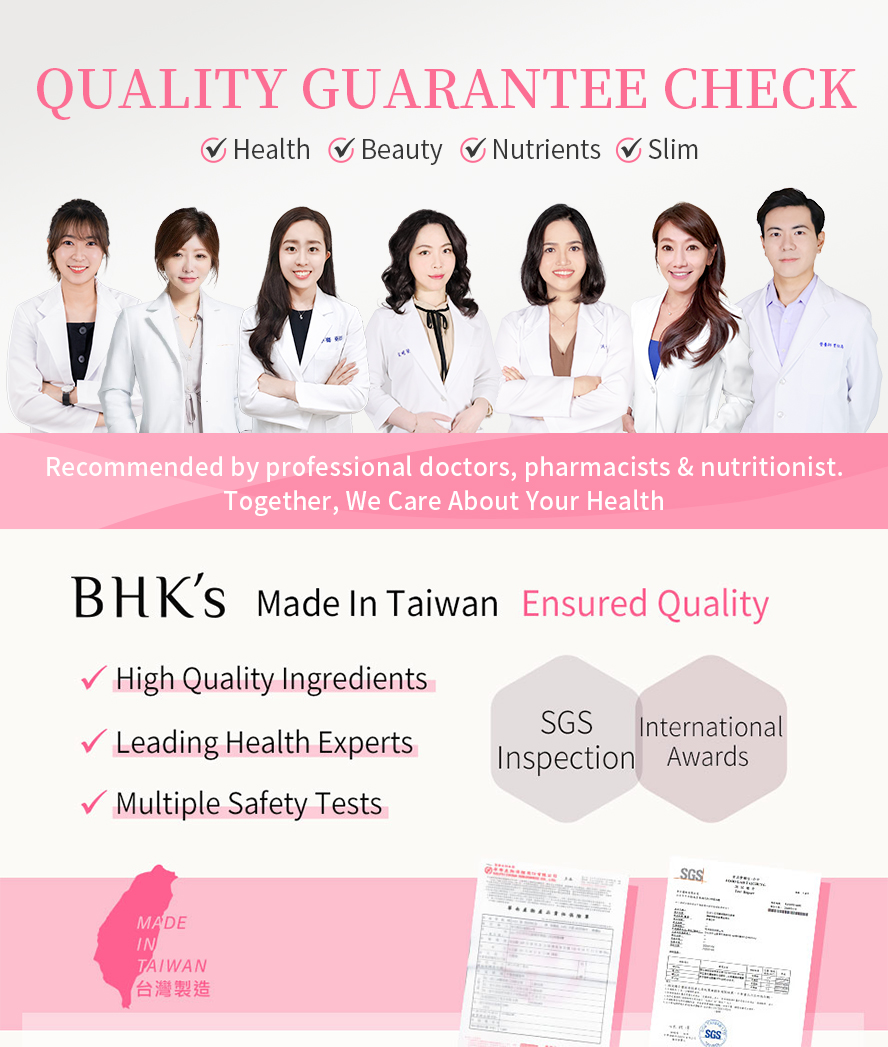 Product
BHK's─Fast Acting B Complex + Ferrochel Iron
Main Ingedients


(per tablet)

Thiamine Mononitrate, Riboflavin, Pyridoxine Hydrochloride, Nicotinamide, Calcium Phosphate, Ferrochel Iron, Taurine, Vitamine E
Package Quantity
60 Tablets/bottle
Suggested Use
Take 1 tablet daily after meal. For better result, take 1 tablet twice a day after meal. Do NOT take more than 2 tablets per day.
Retention period
3 years
Expiration Date
Printed on the package(Year/Month/Day)
Place of Origin
Taiwan
Preservation Methods
Keep out of direct sunlight,high temperature and moist environment.
CAUTION
1.The nature of ingredients may cause slight change in color. This does not change product effectiveness.
2.. It is okay to take this supplement even during the monthly periods.