BHK's Night Relax EX Veg Capsules
Description:
* Patented GABA:
- Function as a neurotransmitter, facilitating communication among brain cell
- Reduce the activity of neurons in the brain and central nervous system
- Increase relaxation, reduce stress, balance your mood, alleviate pain and promote sleep
* L-tryptophan: Used for depression and insomnia
* Added vitamin E, B6, B12: Ensure a healthy nervous system and improve sleep quality


Main Ingredients (Per serving):
L-Tryptophan 150mg,
Ziziphi Spinosae Semen Extract 100mg

Directions:
Take 1 capsule daily, at least 1 hour before bedtime. For better result, take 2
capsules at once. Do NOT take more than 2 capsules per day.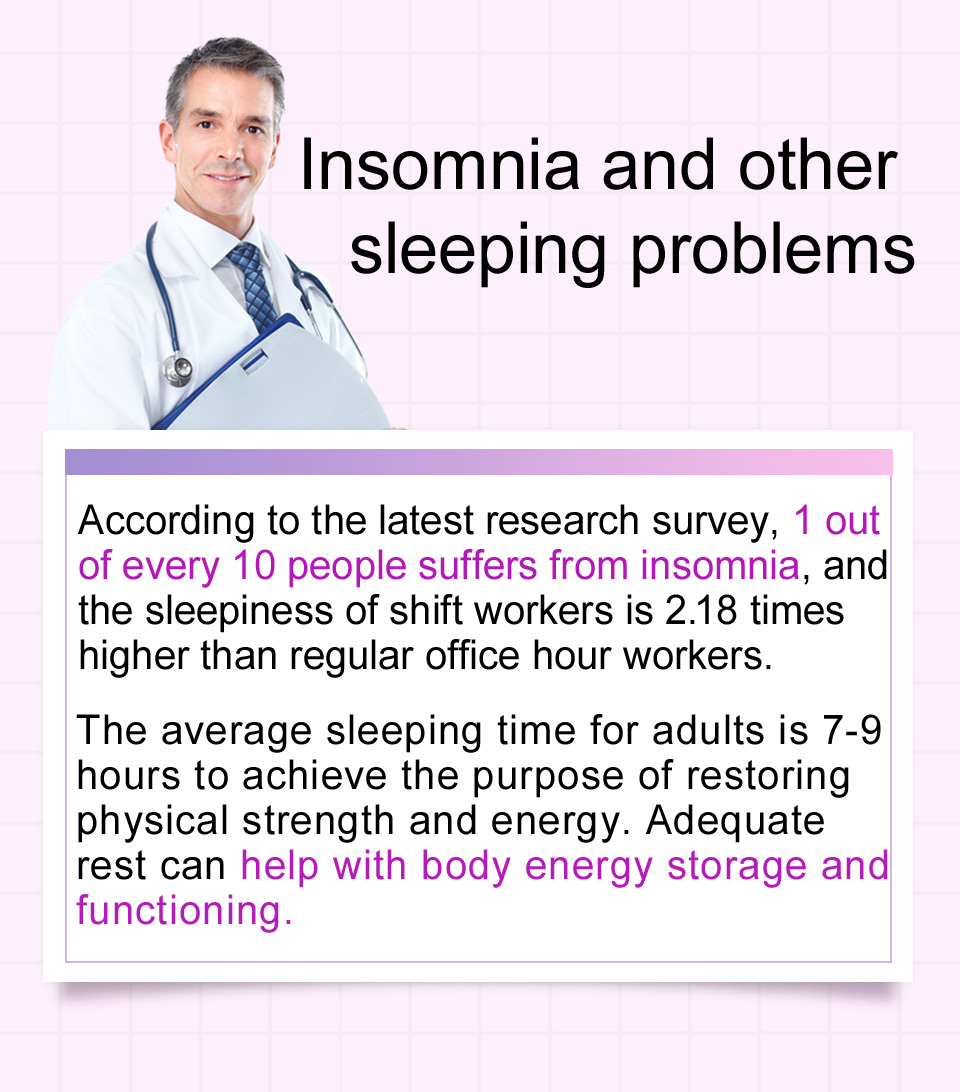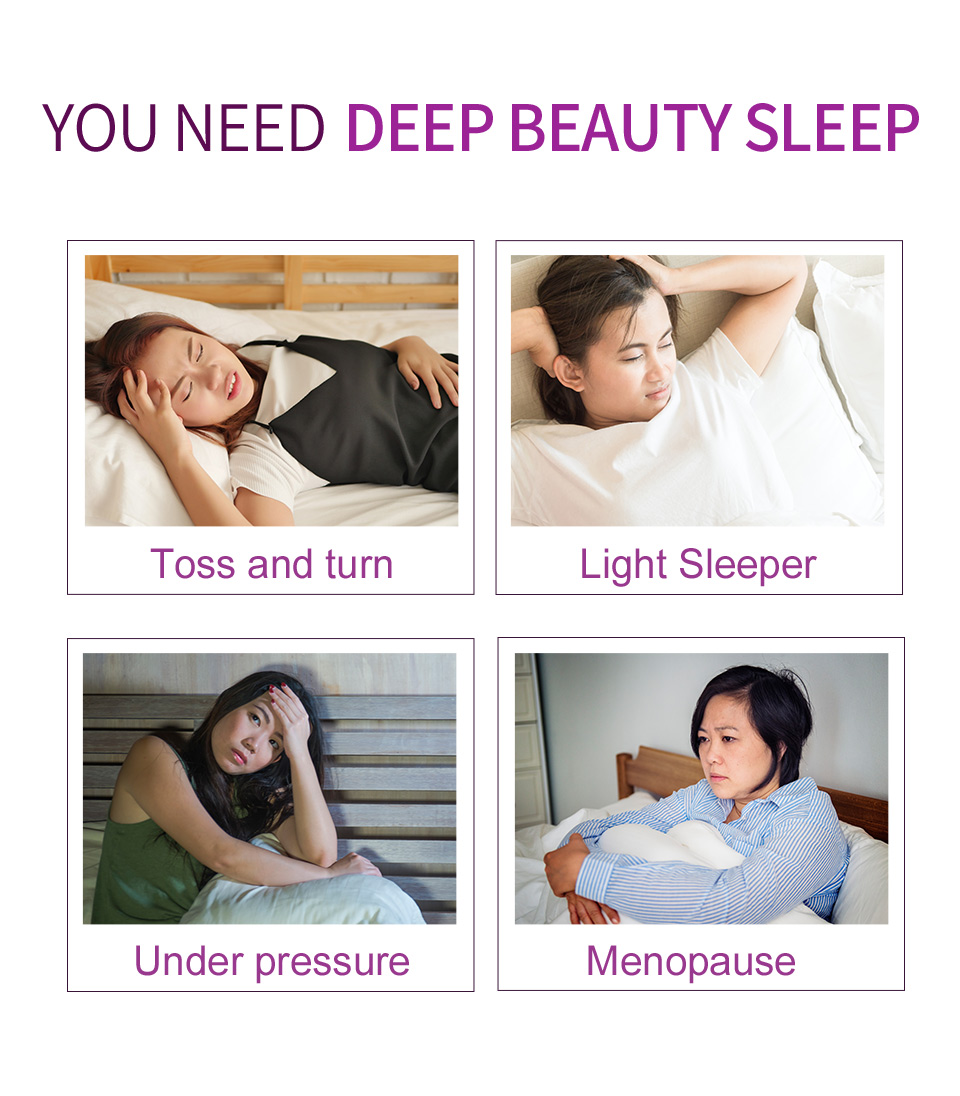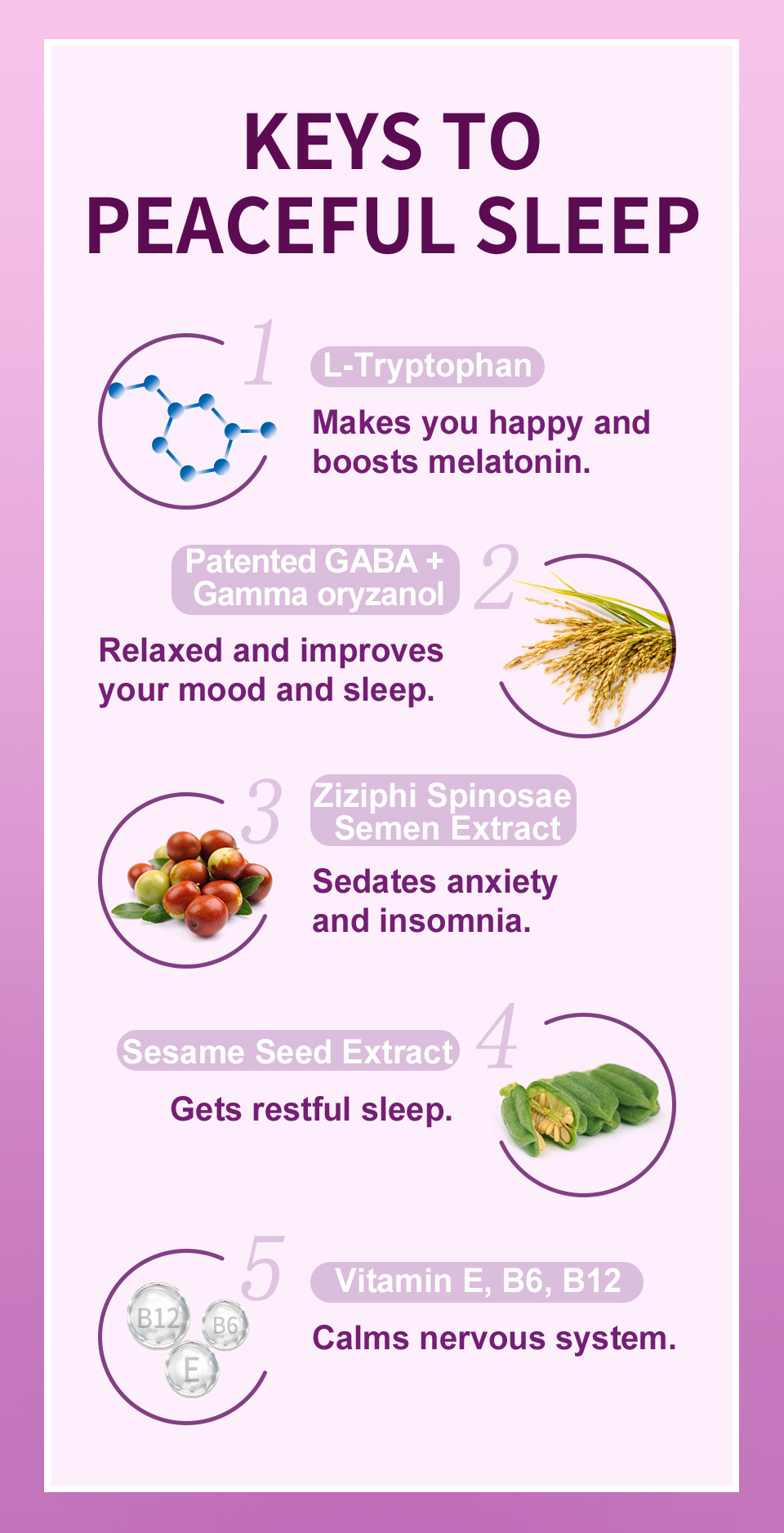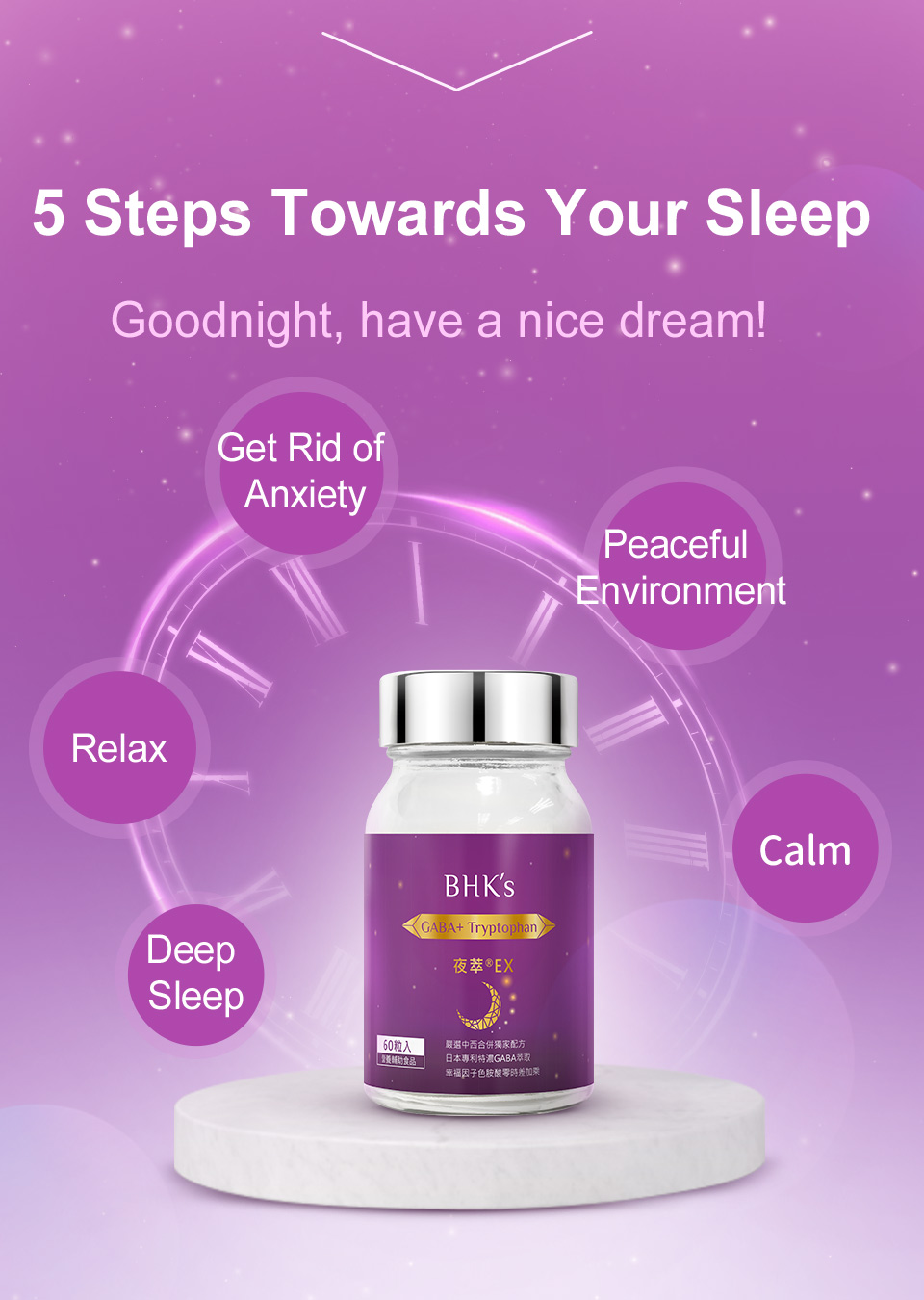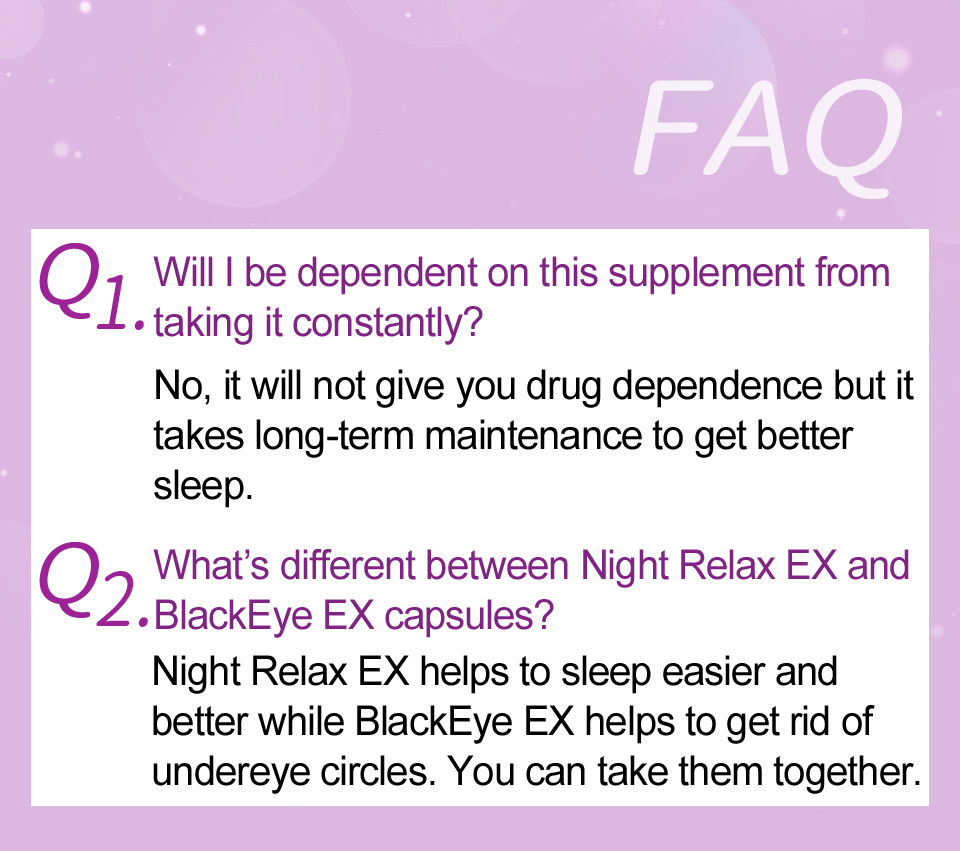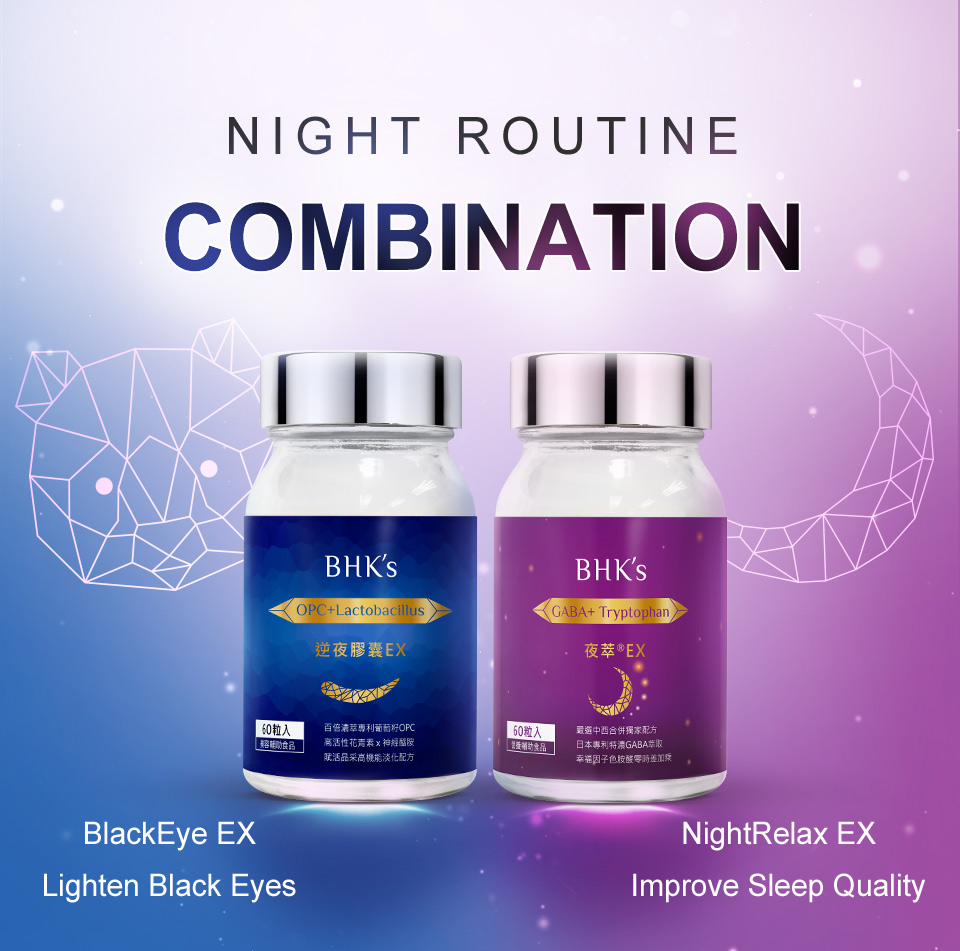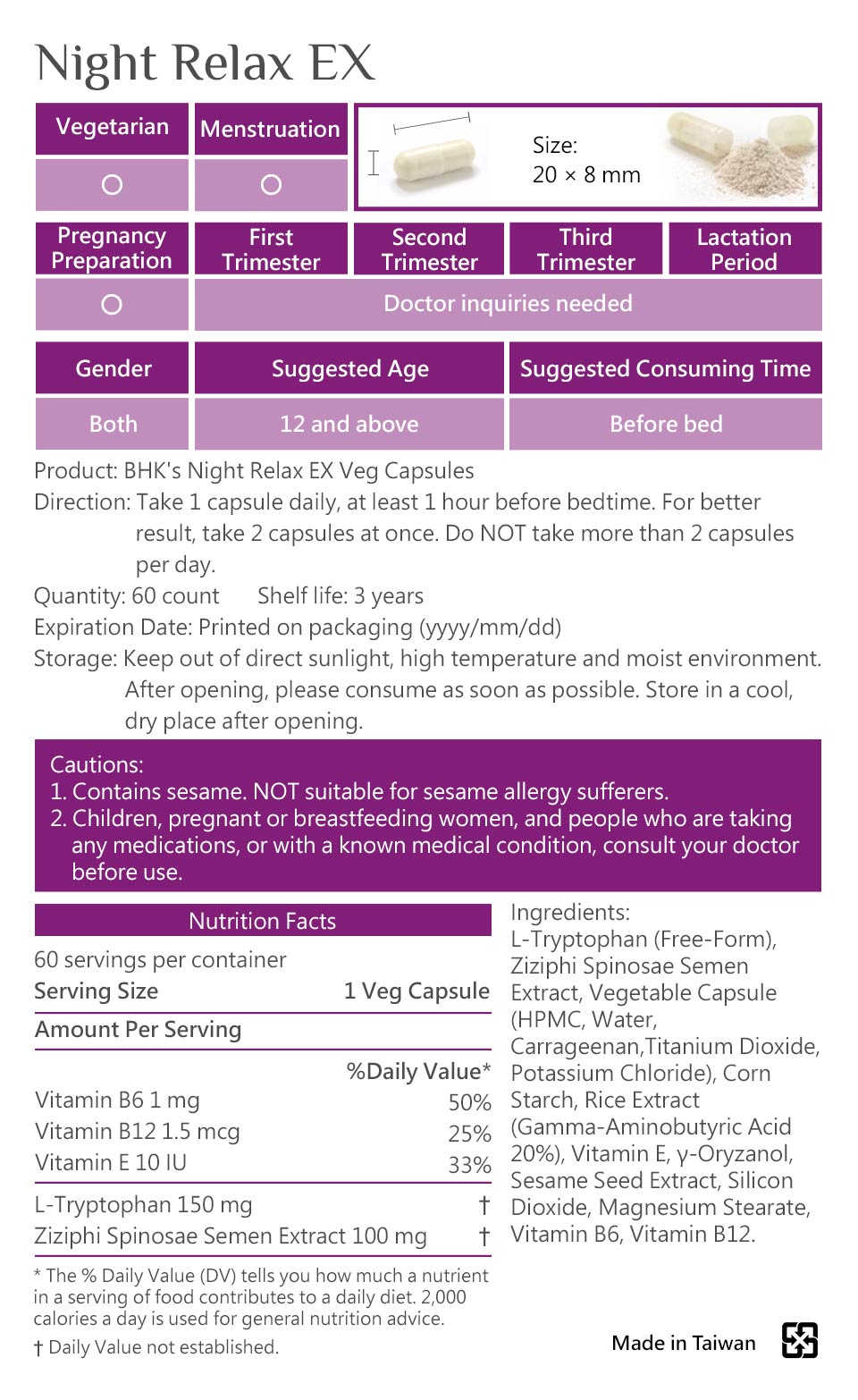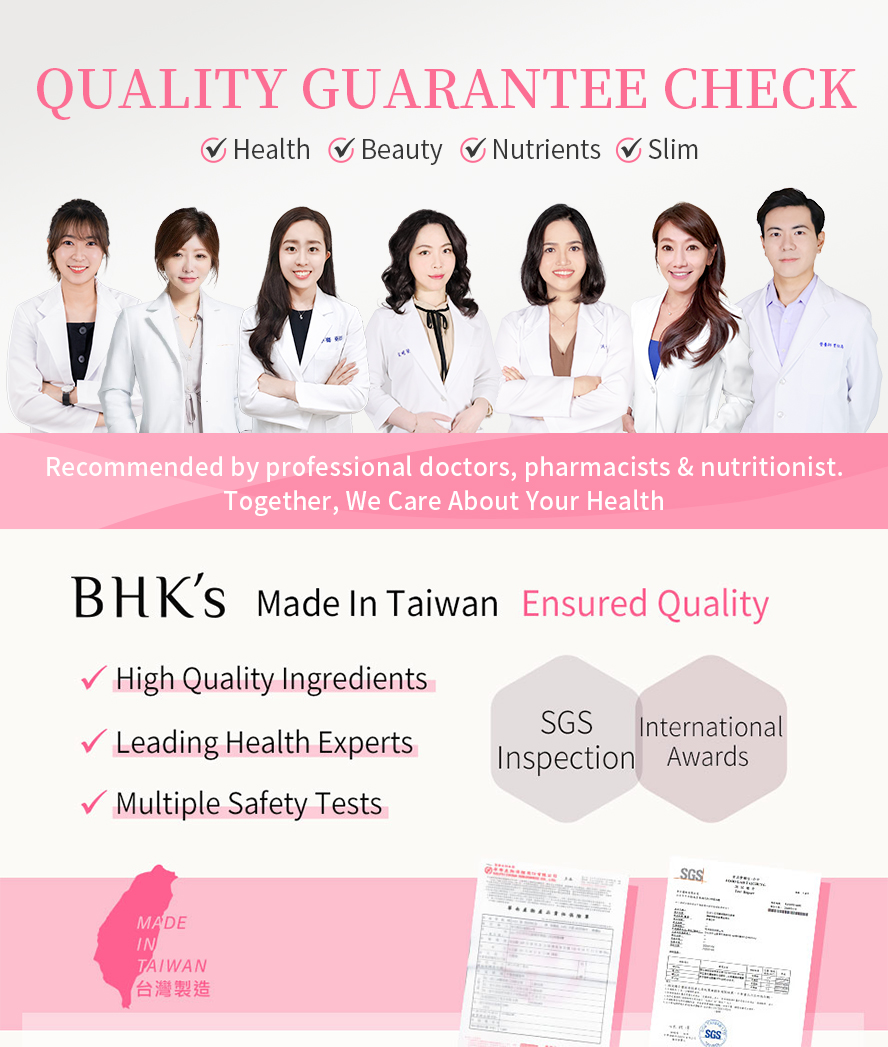 ---
BHK's Night Relax EX Veg Capsules (60 capsules/bottle)