BHK's MaMa DHA Algae Oil Softgels + MaMa Multi-Vitamin Veg Capsules

BHK's MaMa DHA Algae Oil Softgels
Description:
*DHA is an essential nutrition to support full-term pregnancy
*DHA helps build your baby's brain, nervous system, and eyes
*Helps improve mother's overall health and attention span in children
*Taking DHA supplement during pregnancy to ensure the development for babies is a must now

Main Ingredients (Per serving):
Algae oil (40%DHA) 250mg

Directions:
Take 2 softgels daily after meal. Children below 6 years old - Take 1 softgel daily after meal. Softgels can be pierced and the contents can be mixed with water.
Recommended for use throughout pregnancy.


BHK's MaMa Multi-Vitamin Veg Capsules
Description:
*First step to make your baby smarter and best supplement for moms
*Helps to cover any nutritional gaps in mother's diet
*Folic acid is critical for neural development
*Compensate for the missing nutrients in your food
*Patented cranberry essence paves the way to improve mother's immunity

Main Ingredients (Per serving):
Folic acid 580mcg, D-Biotin 100mcg, Calcium(as Calcium phosphate) 41mg,
Choline (as Bitartrate) 20mg, Nicotinamide 18mg, Iron (as Ferrous Bisglycinate Chelate) 5mg, Vitamin A 2003.2IU, Vitamin B1 1.9mg, Vitamin B2 2.2mg, Vitamin B5 (as Calcium Pantothenate) 6.4mg, Vitamin B6 2mg, Vitamin B12 3.5mcg, Vitamin C 110mg, Vitamin D3 590IU, Vitamin E 21IU, Vitamin K 90mcg

Directions:
Take 1 capsule daily after meal. Do NOT take more than 1 capsule per day.
Recommended for use throughout pregnancy.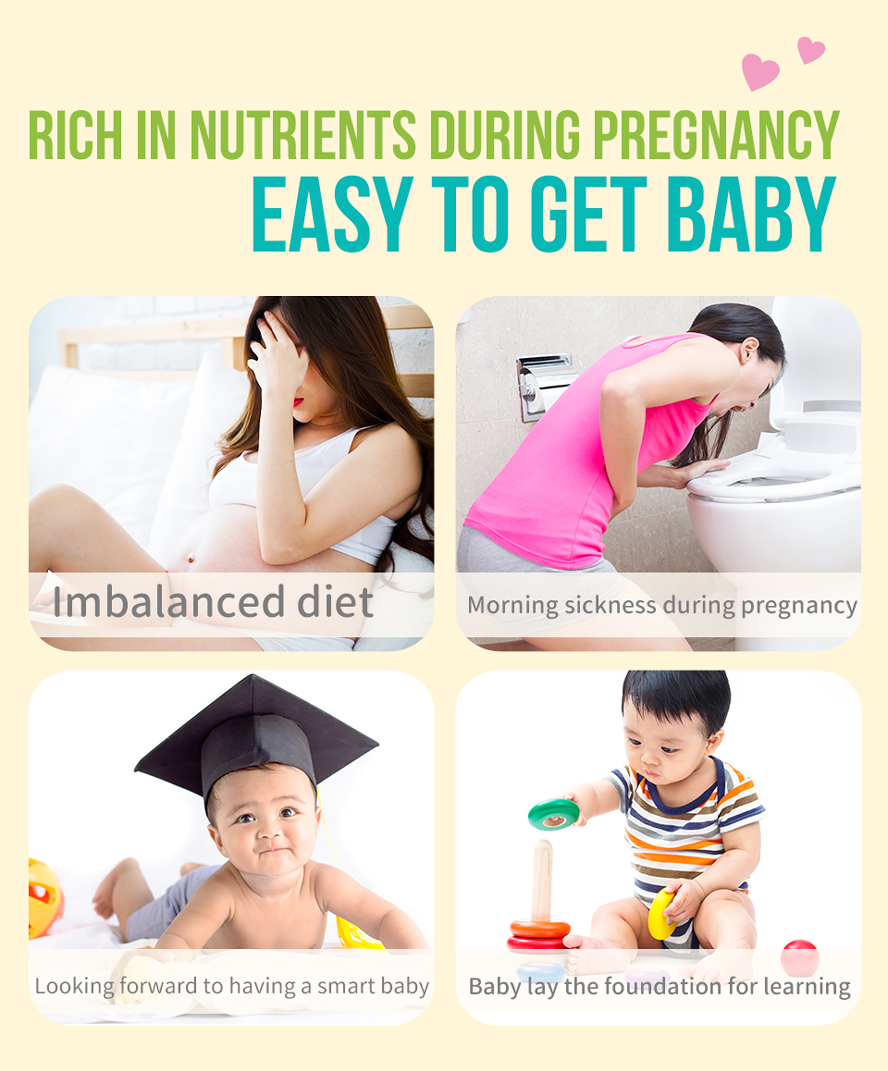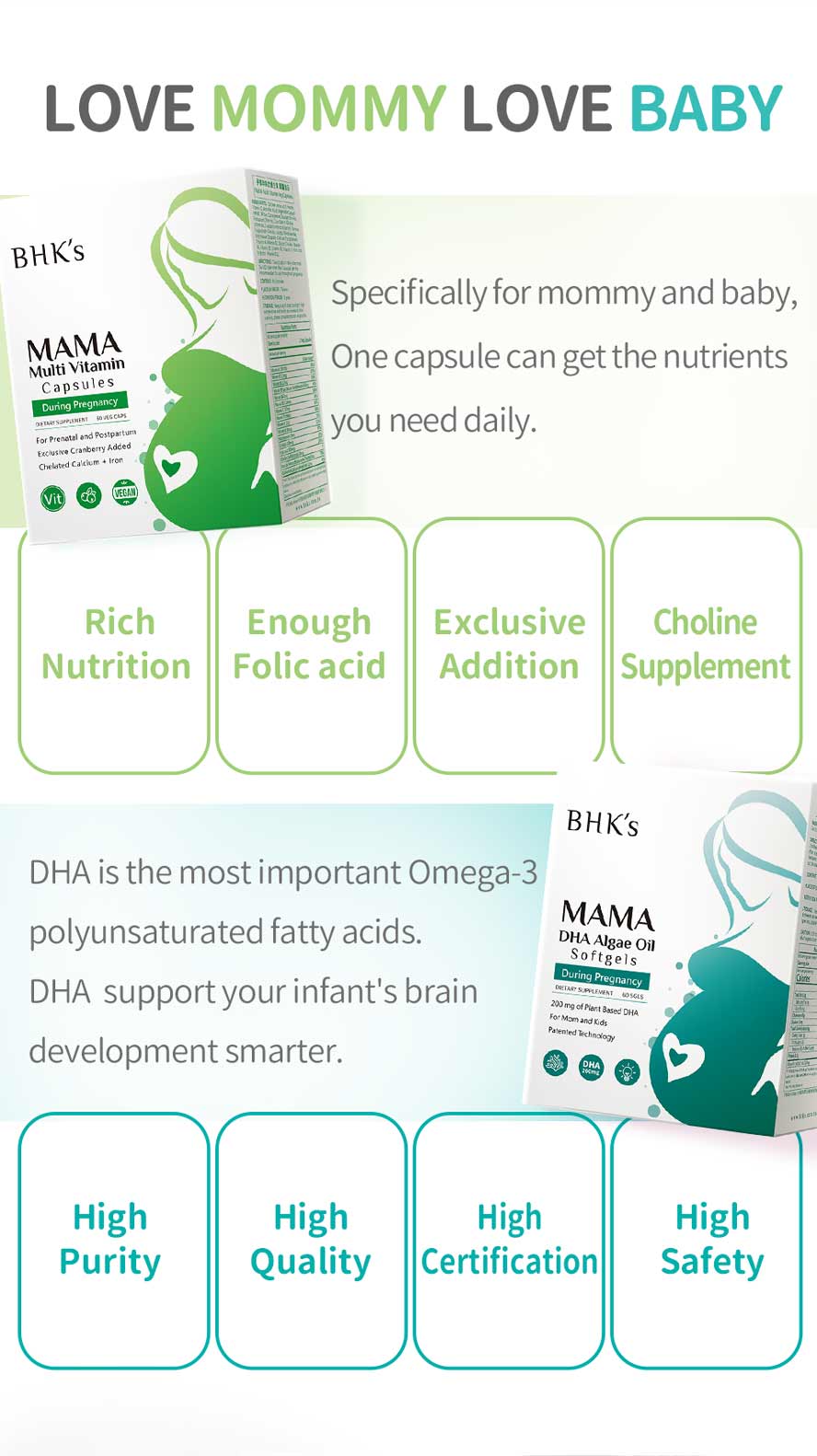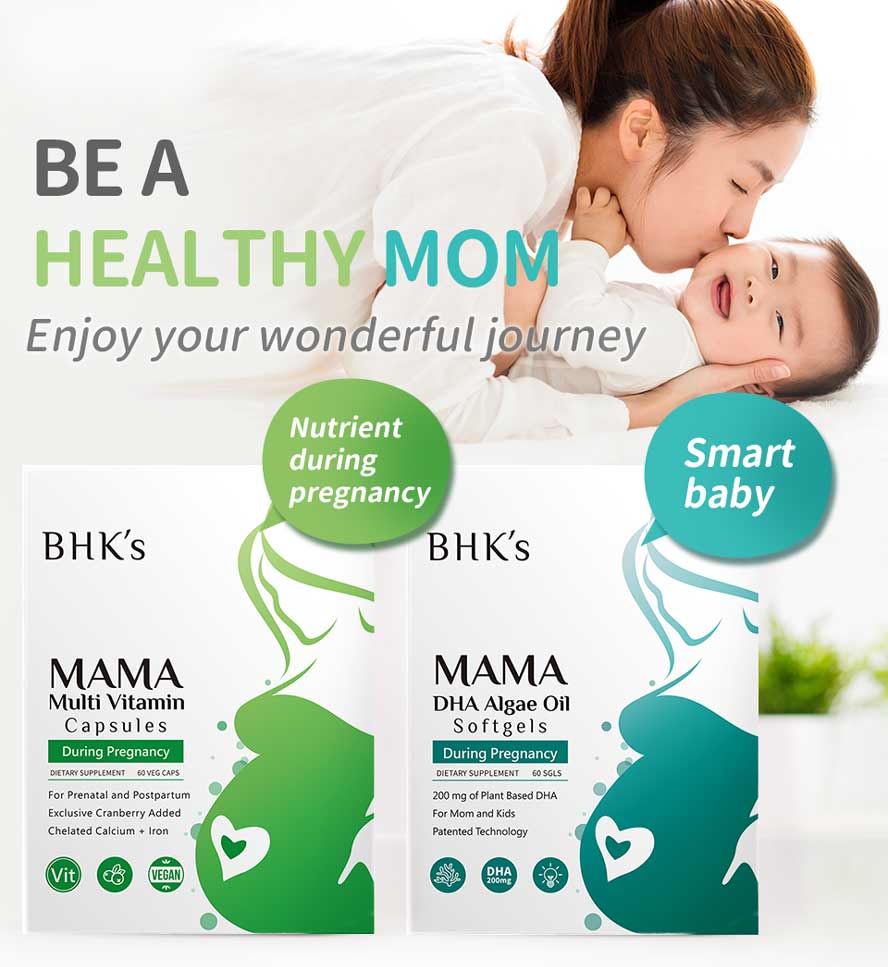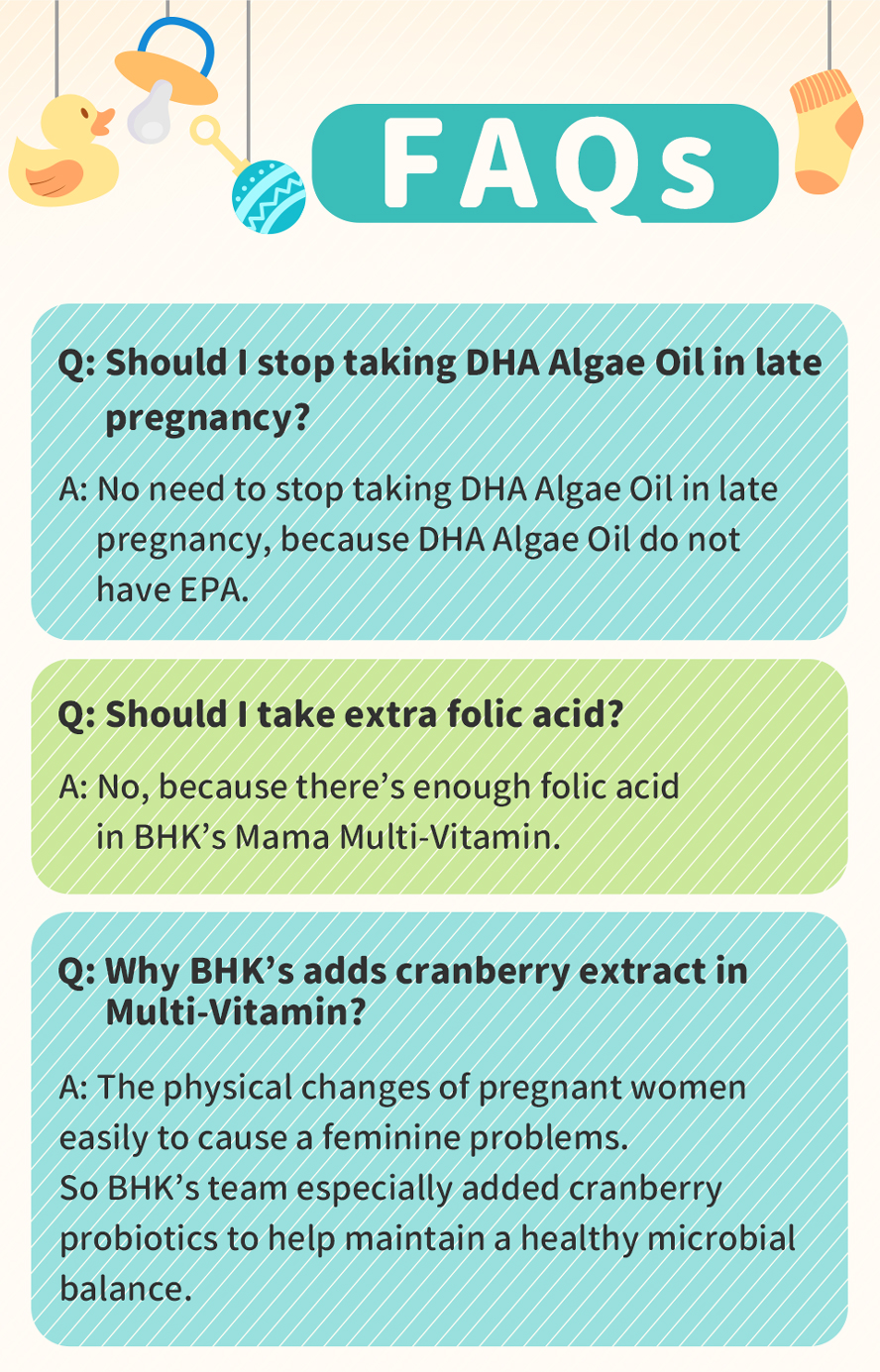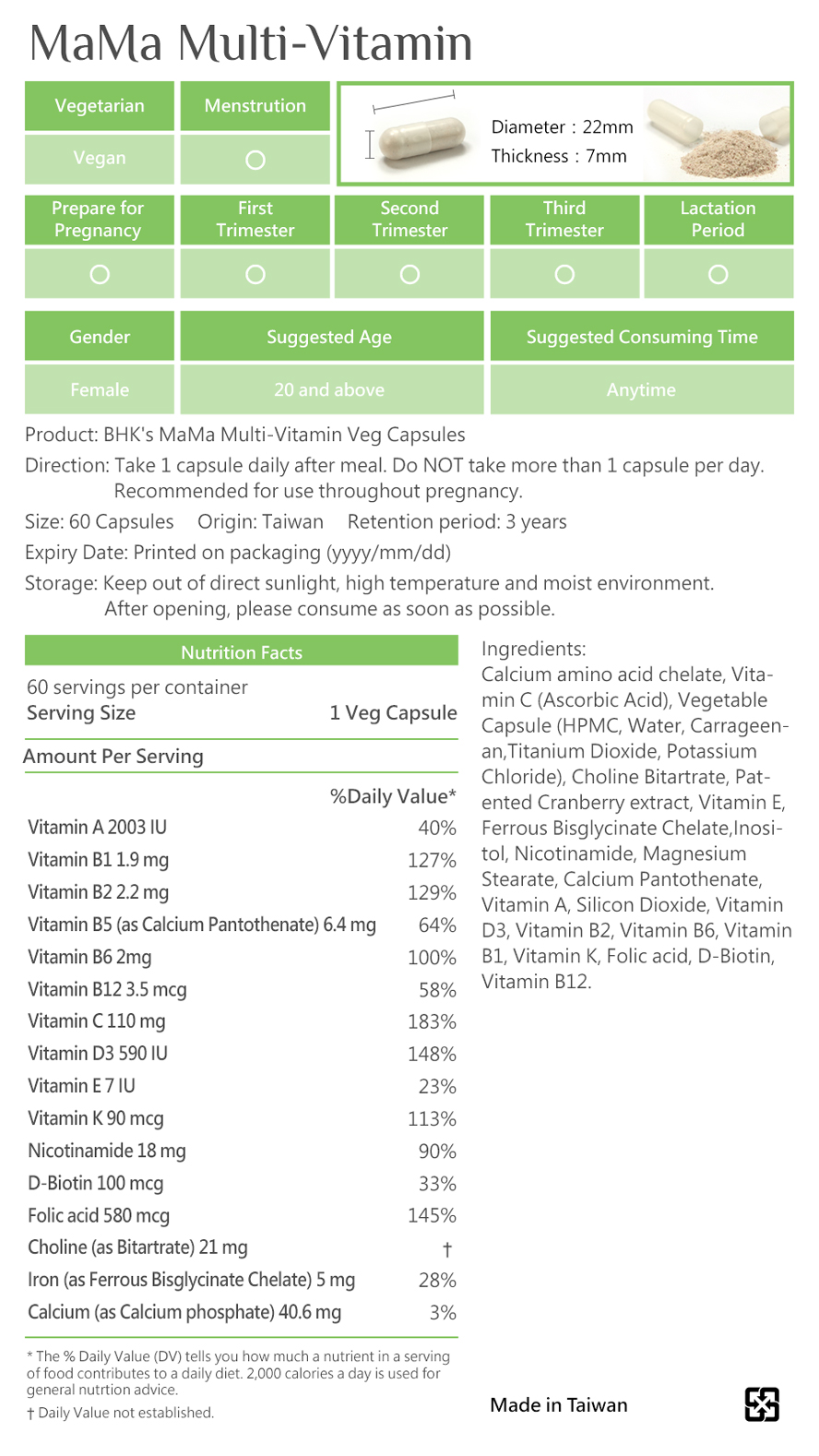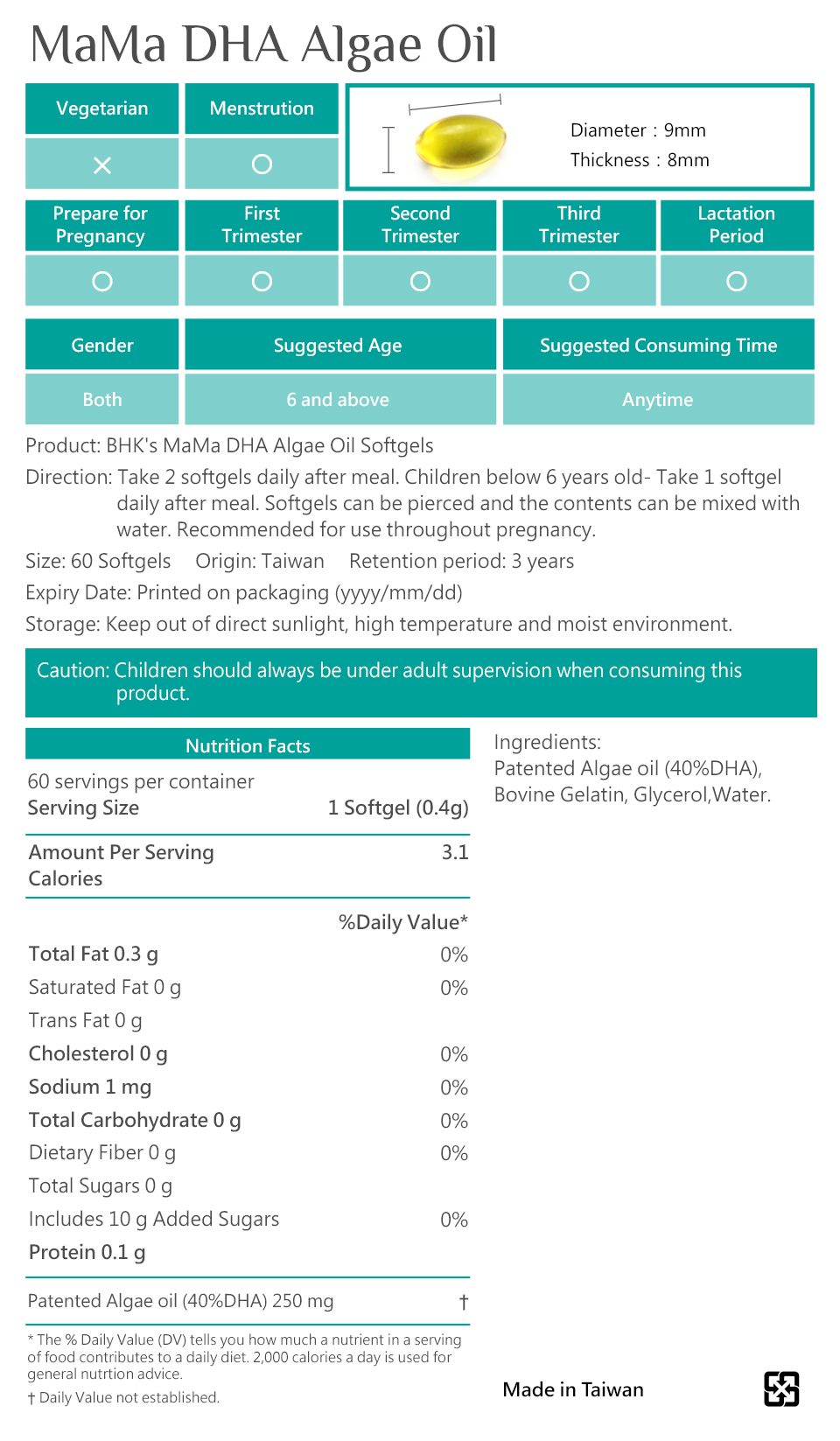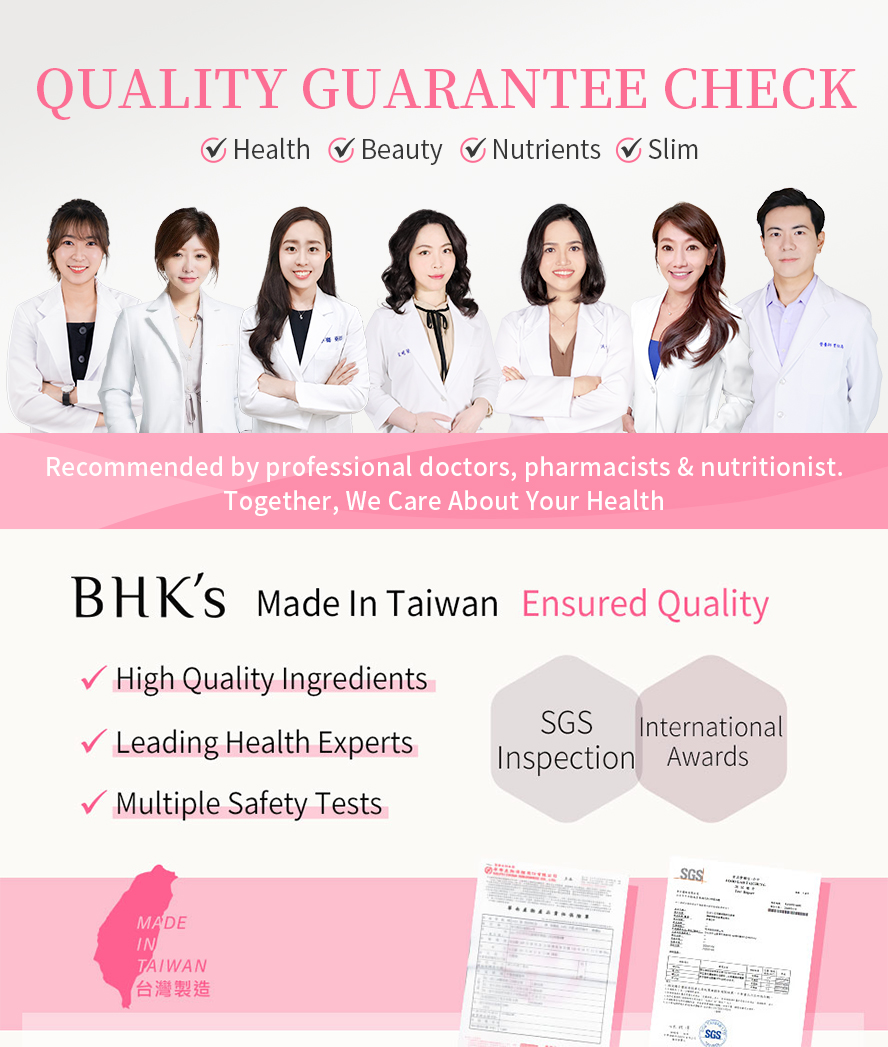 ---
BHK's MaMa DHA Algae Oil Softgels (60 softgels/packet) + MaMa Multi-Vitamin Tablets (60 tablets/packet)