BHK's Amino Acid Chelated Calcium Tablets 【Bone Support】

Description:
*BHK's Advanced Amino Acid Chelate Calcium with high absorption rate which helps increase and maintain healthy level of calcium in blood
*Treat low blood calcium levels in people who do not get enough calcium from their diets
*Maintaining growth and development of bones, teeth, nerves and muscle
*The calcium performance & absorption rate in the human body are more than 80%

Main Ingredients (Per serving):
Vitamin C (Ascorbic Acid) 20mg,
Vitamin D3(Cholecalciferol) 100IU,
Calcium(as Calcium Amino Acid Chelate) 100mg,
Magnesium(as Magnesium Bisglycinate) 2.8mg

Directions:
Take 1 tablet daily, at least one hour before bedtime, on an empty stomach. For better result, take 2-4 tablets per day. Do NOT take more than 4 tablets per day.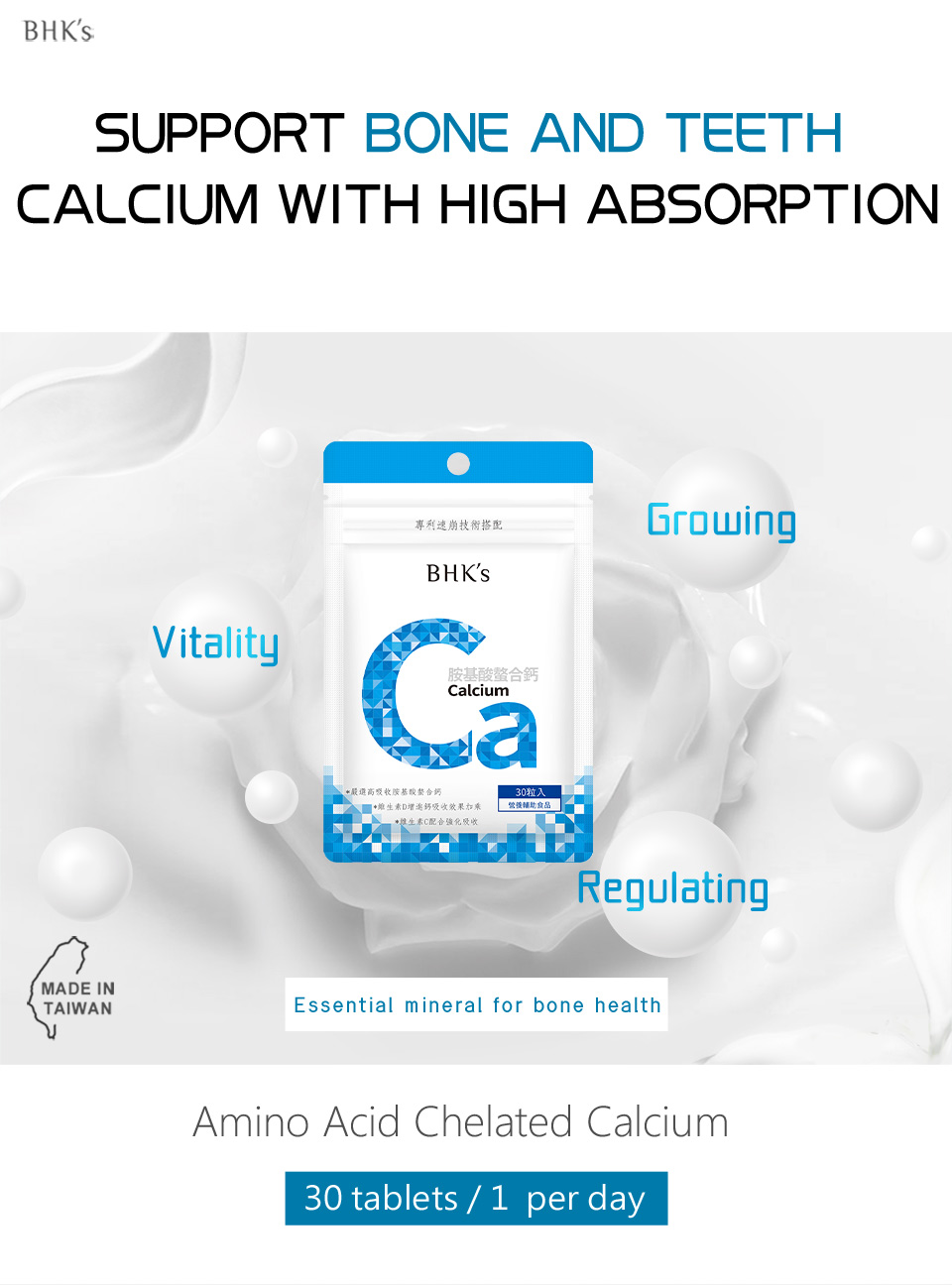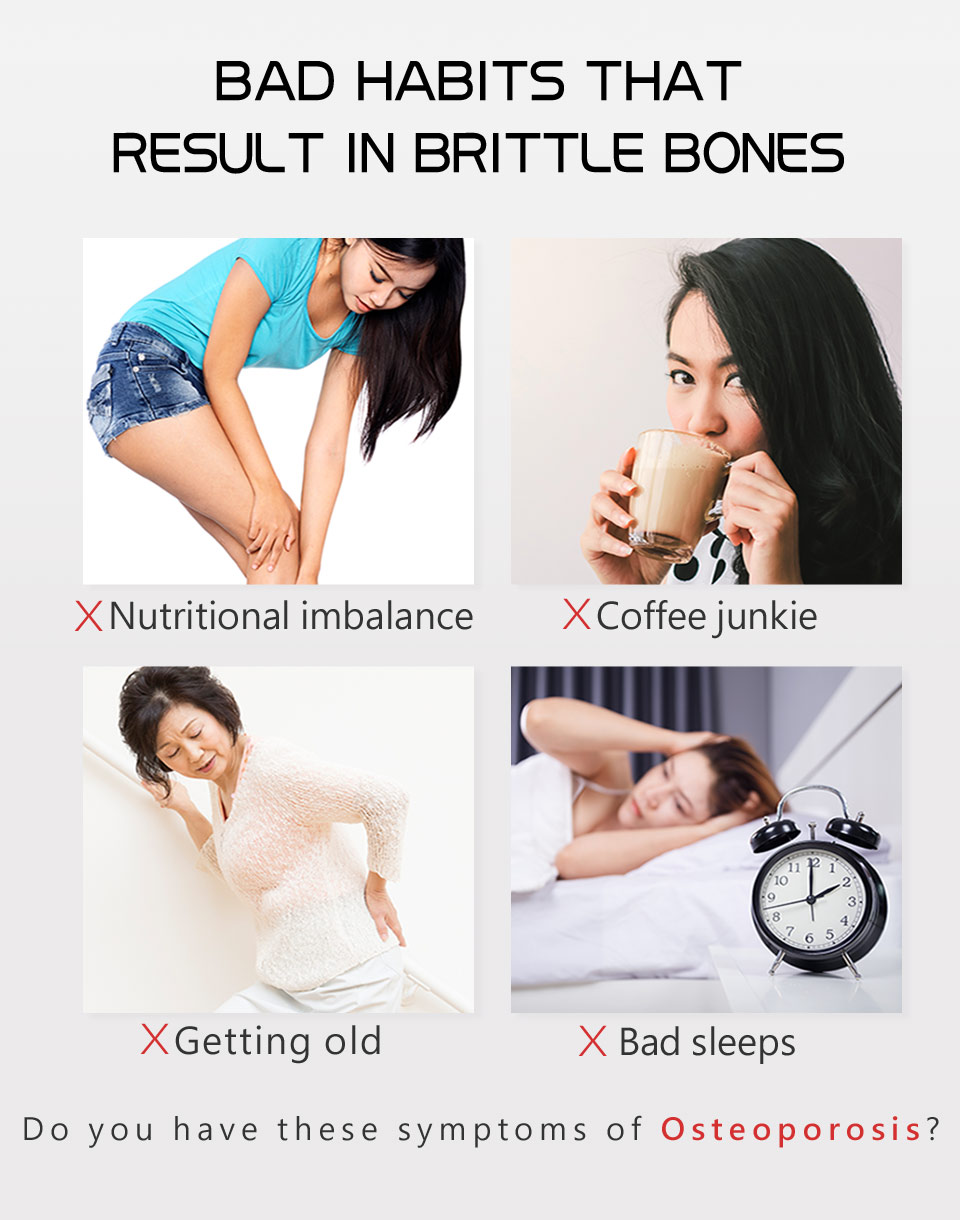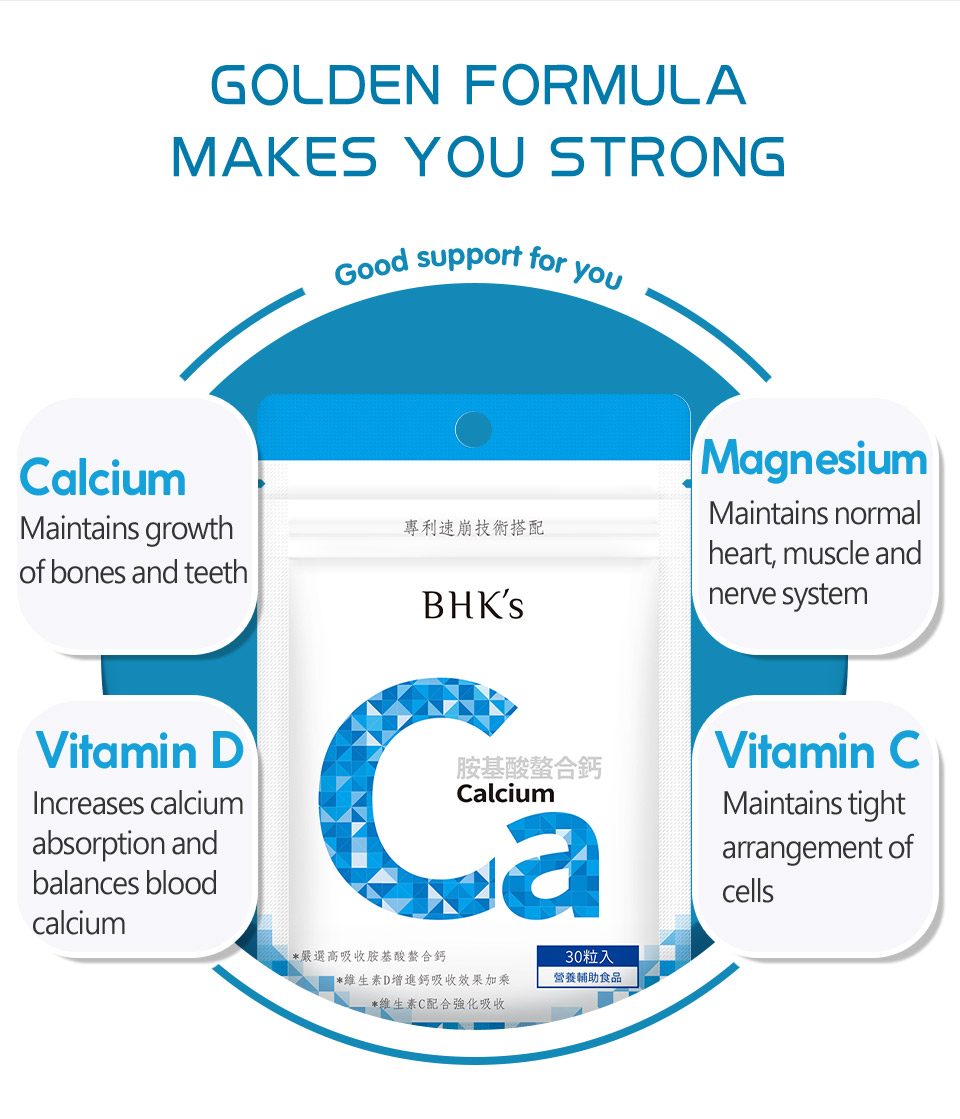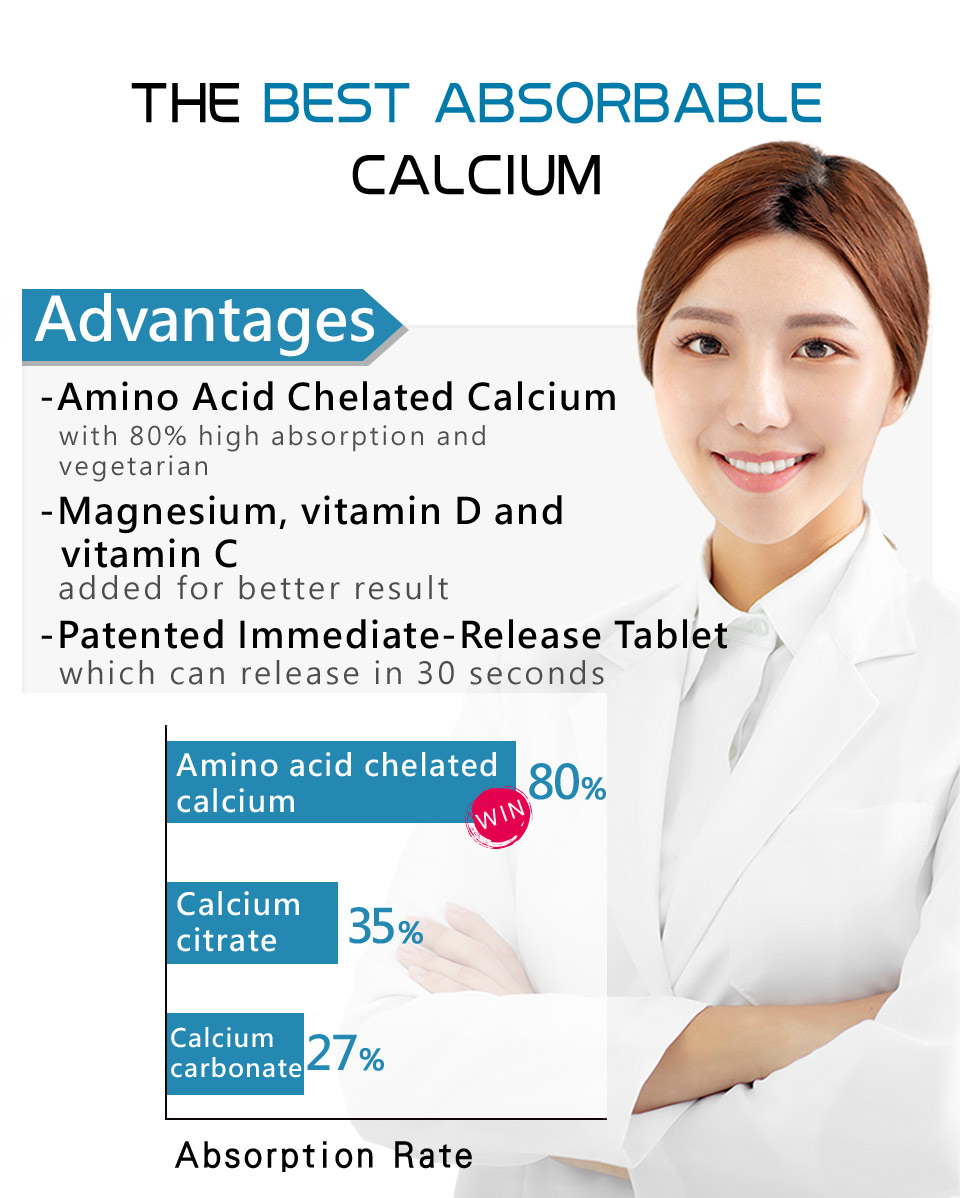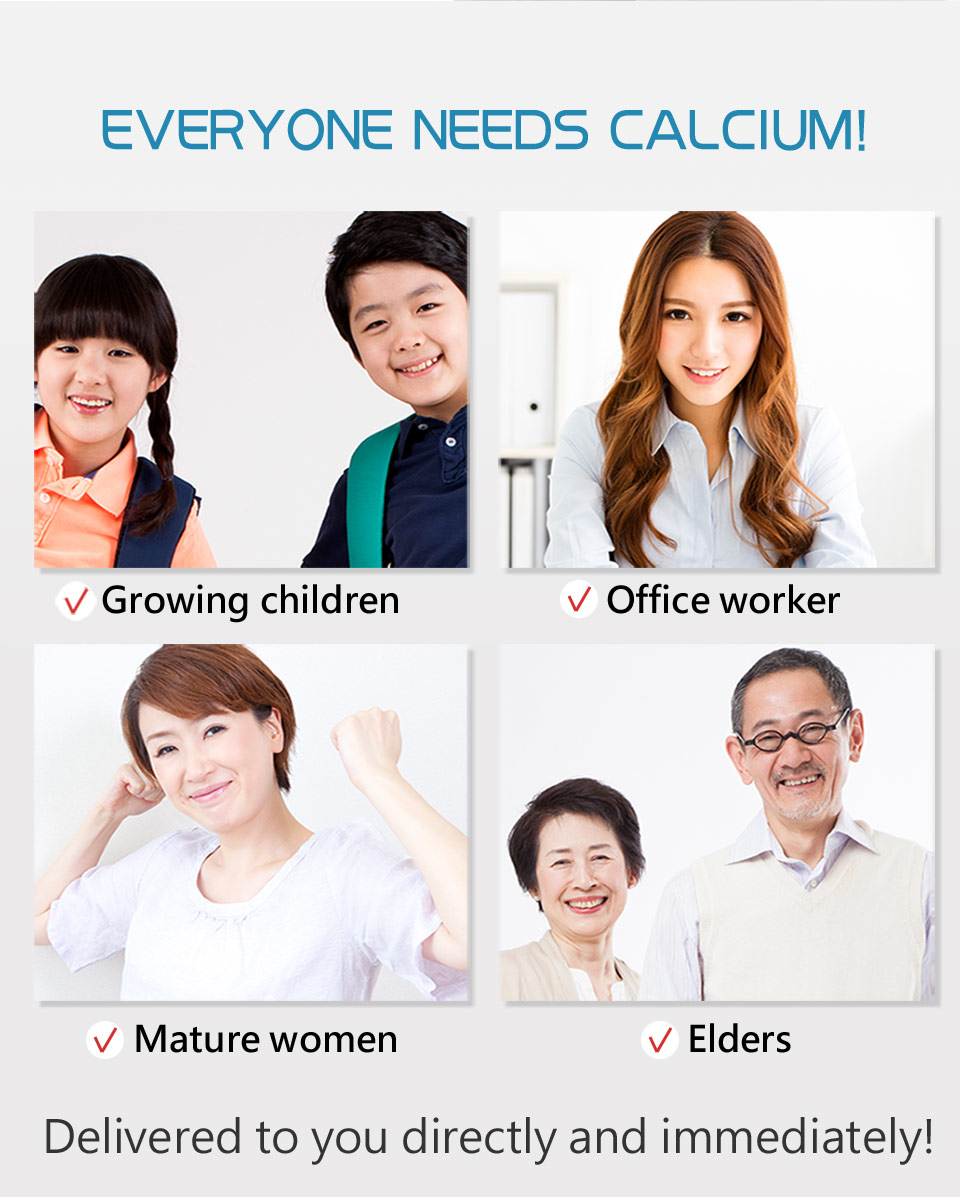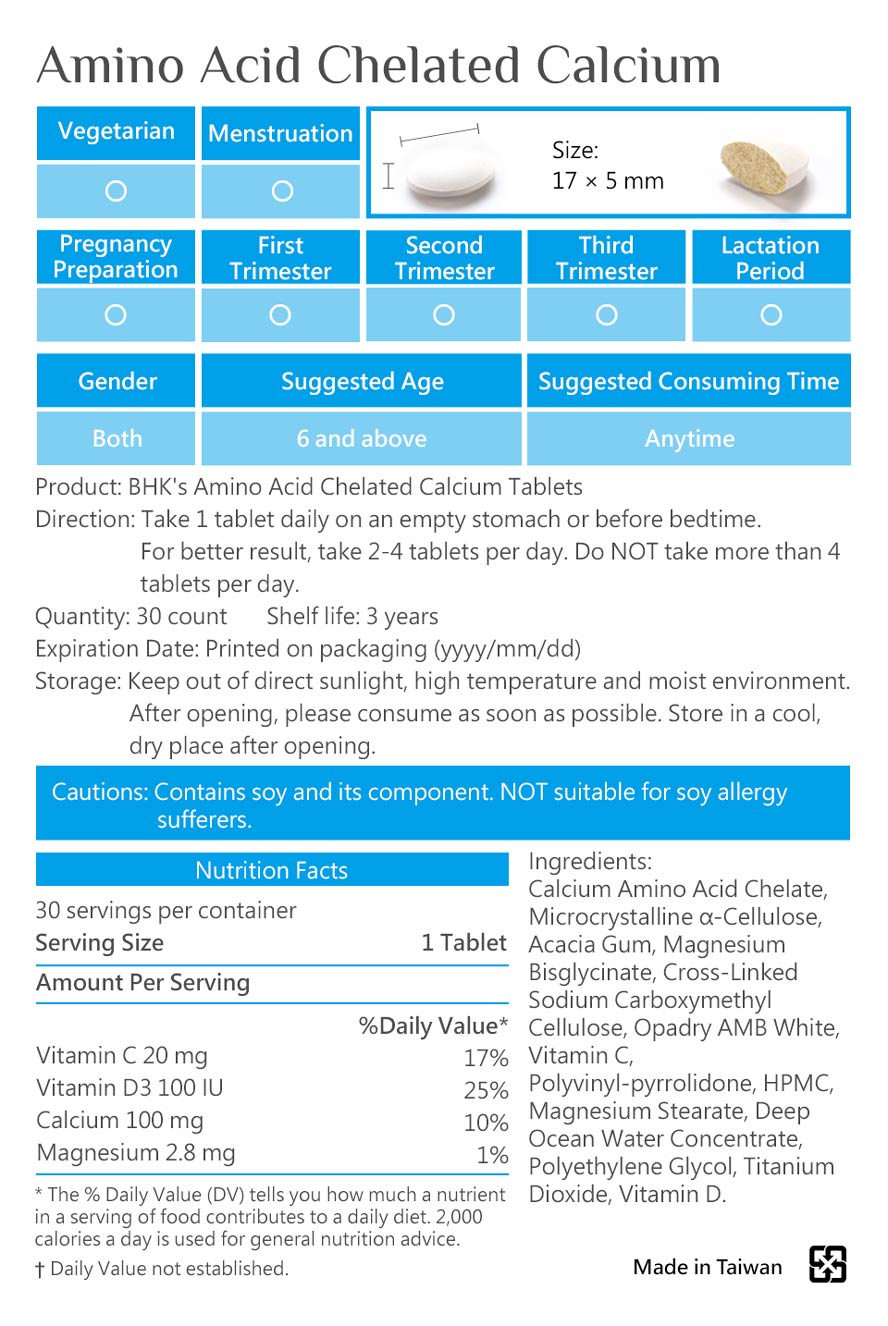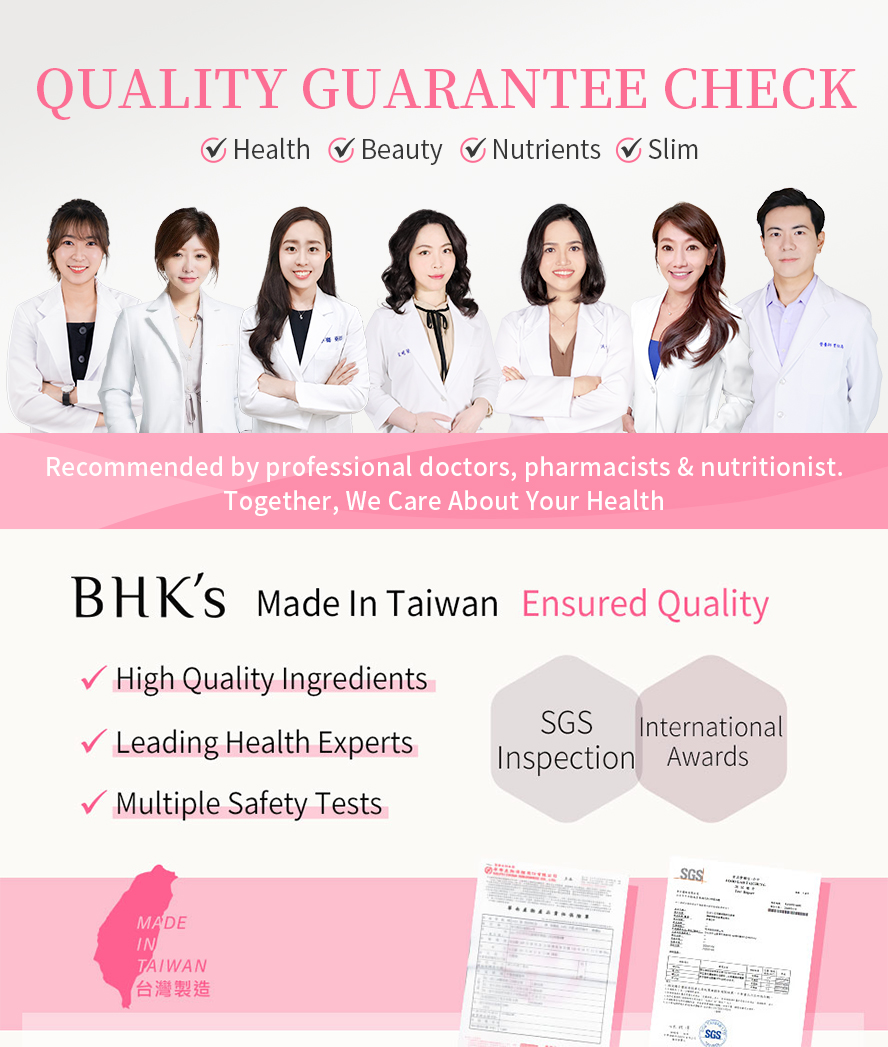 ---
BHK's Amino Acid Chelated Calcium Tablets (30 tablets/bag) x 6 bags