BHK's Fast Relief Enzymes Tablets【Ease GERD】

Description:
4 ultimate ingredients to deal with gastrointestinal problems and GERD
1. Comprehensive digestive enzymes
With 20 kinds of active digestive enzymes approved by TNO(Netherlands Organisation for Applied Scientific Research), that actively helps with food decomposition and digestion.
2. Pineapple enzyme and fermented soybean
Main digestive tract health, gastroesophegael reflux, relieve gastric ulcers, and enhance stomach wall health, also with pain relieving ability
3. Patented compound probiotics
Effectively slow down stomach inflammation, enhance immunity, inhibit Helicobacter bacillus
4. Ca, Mg, Zn
Helps with excessive stomach acid neutralization, maintain normal appetite
All those ingredients with wrapped in a fast release technology to relieve discomfort in 15 minutes, suitable for those with weak stomach

Main Ingredients (Per serving):
Soybean Extract (Lactobacillus delbrueckii Fermented Soy Protein) 250mg
Digestive Enzymes 100mg
Probiotic Bacteria Blend 50mg

Directions:
Take 2 tablets once or twice a day on an empty stomach or after meals.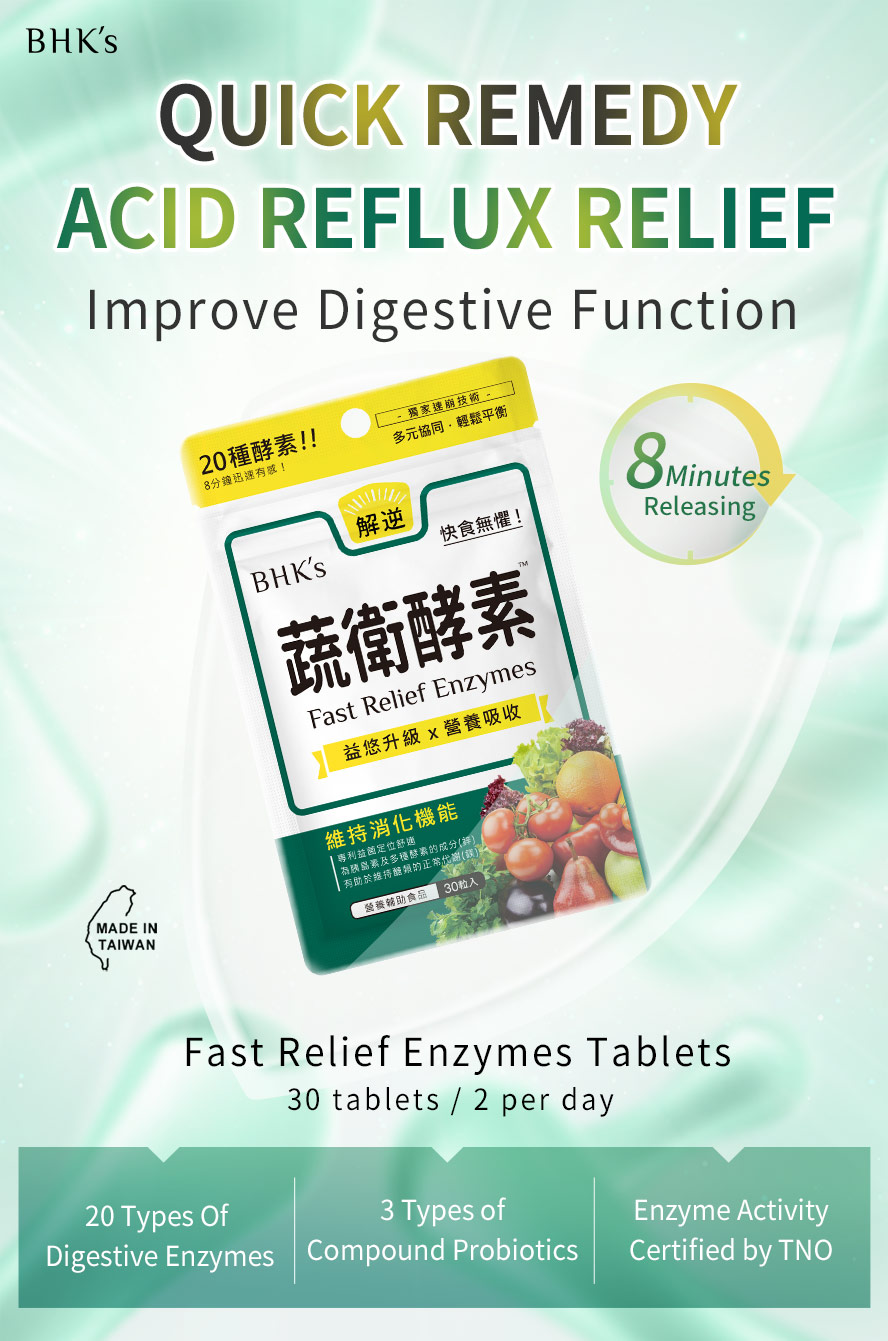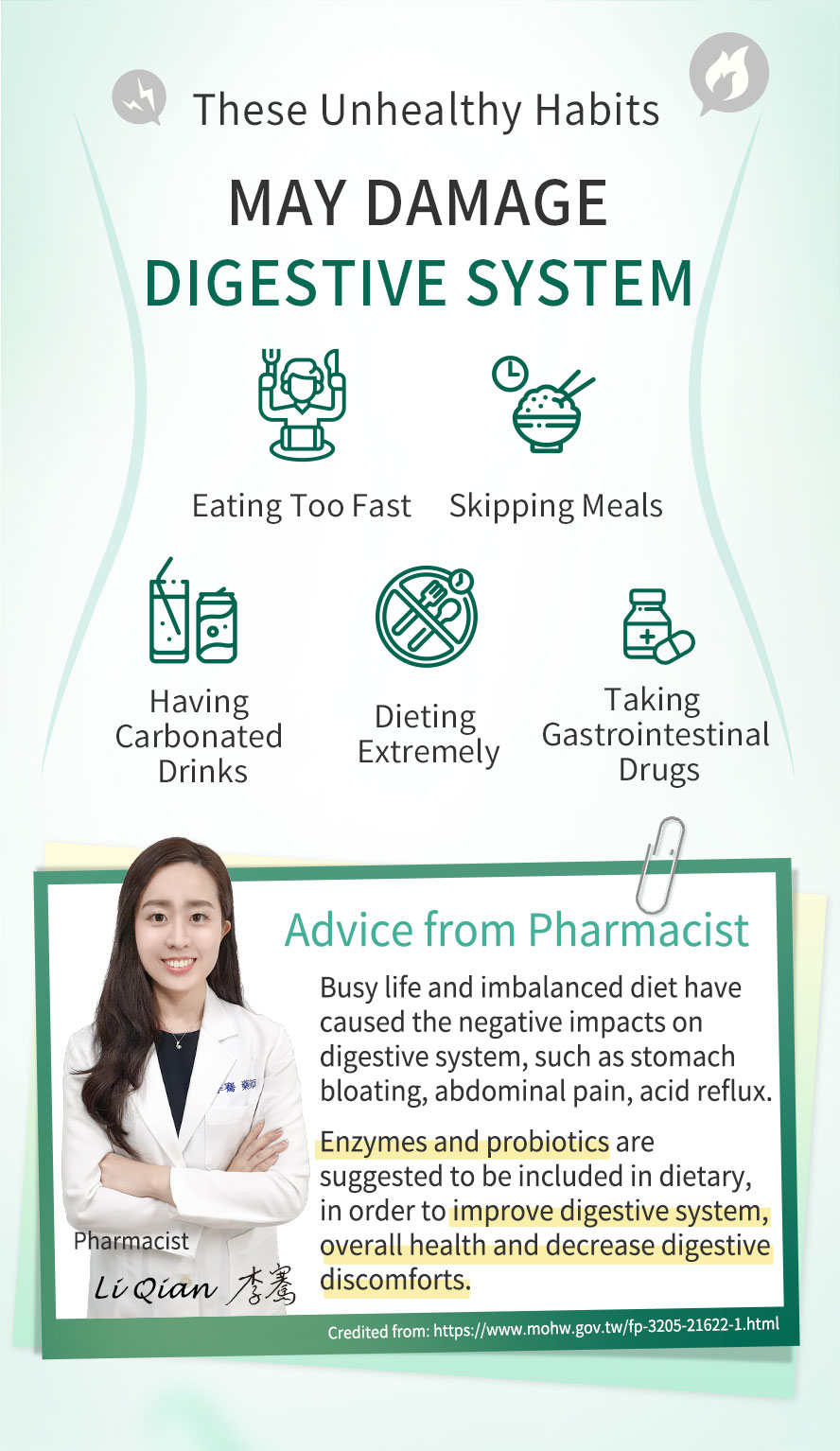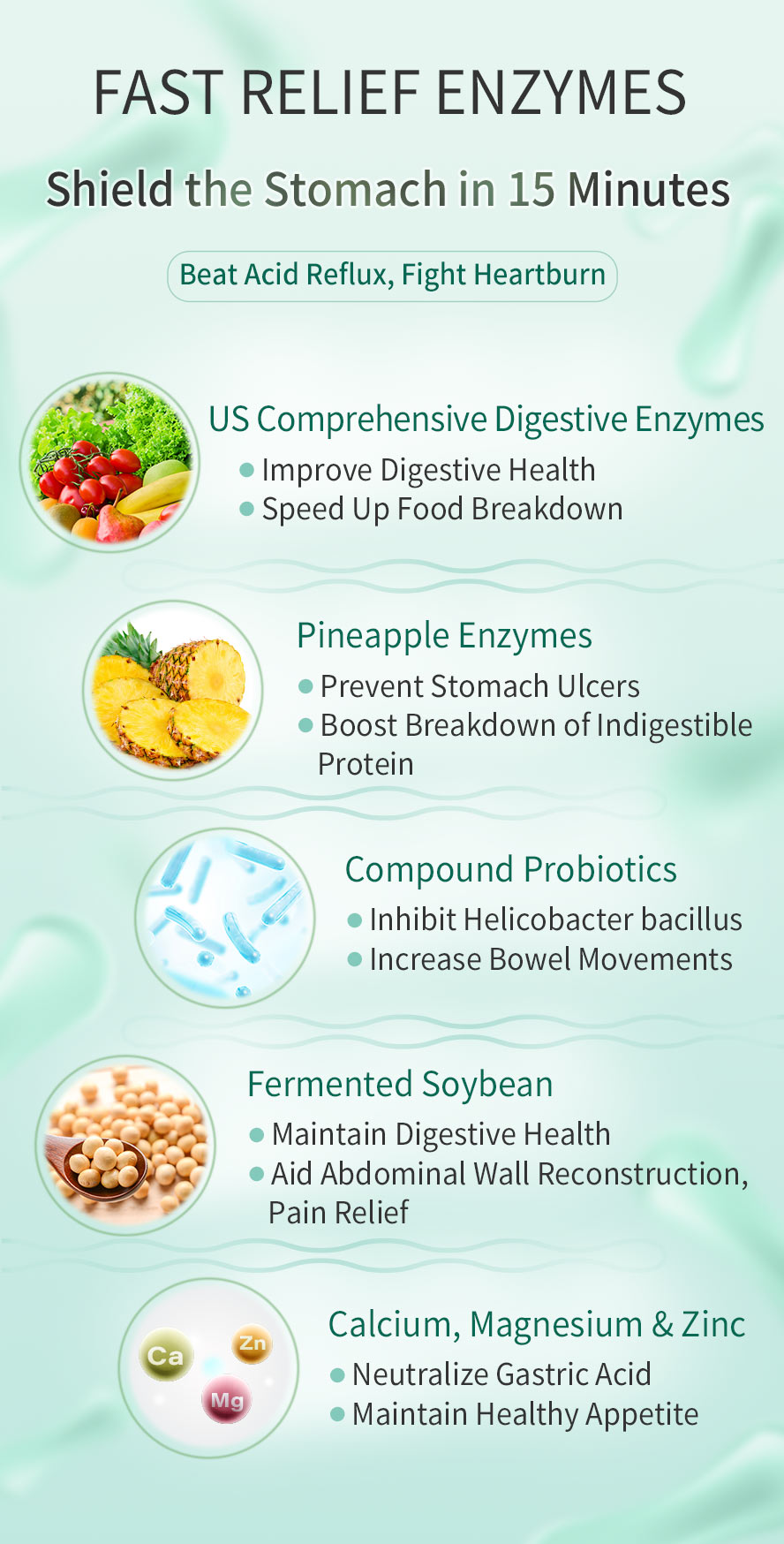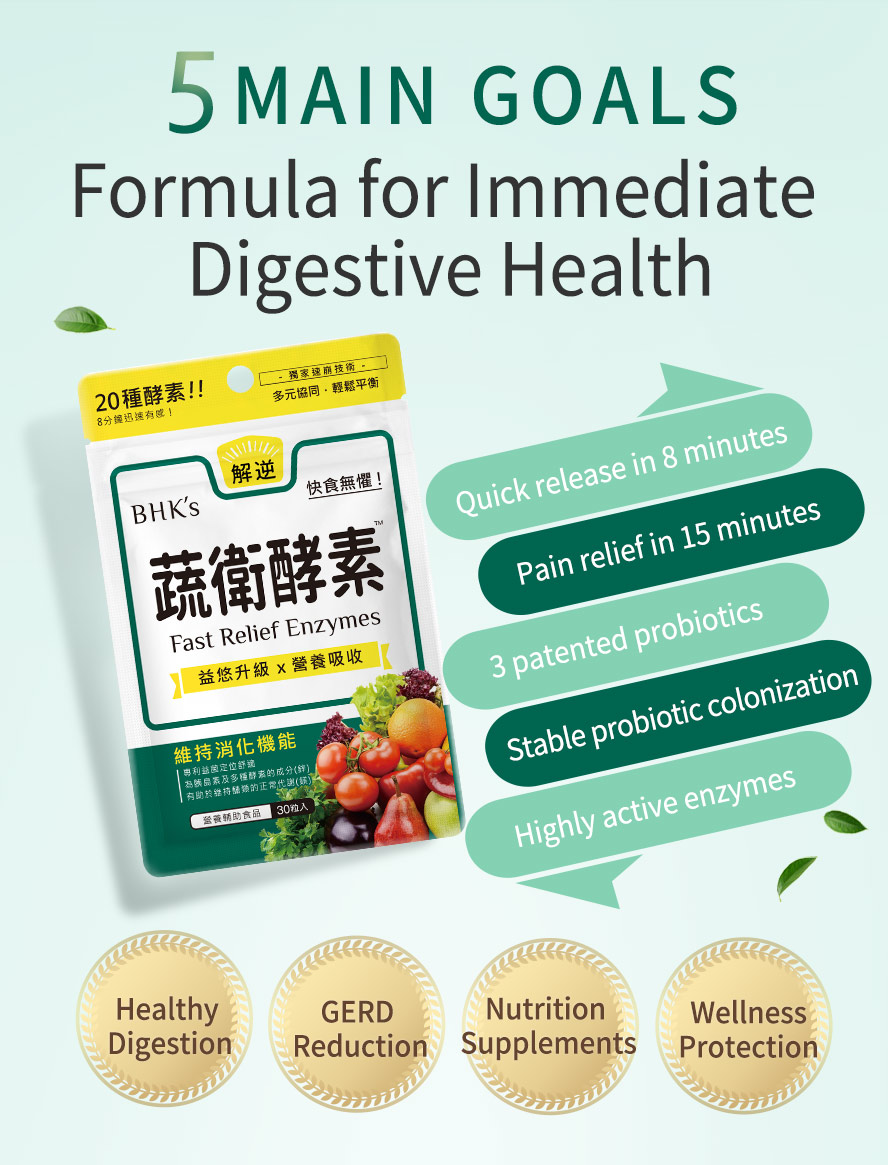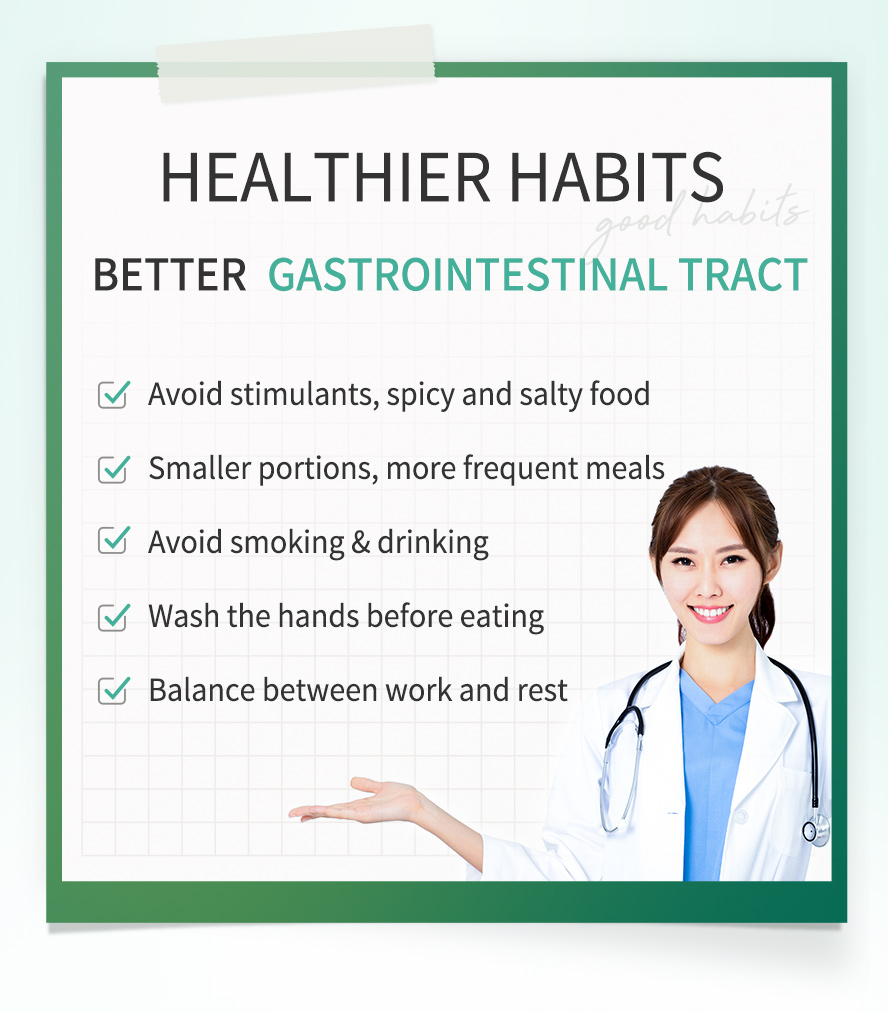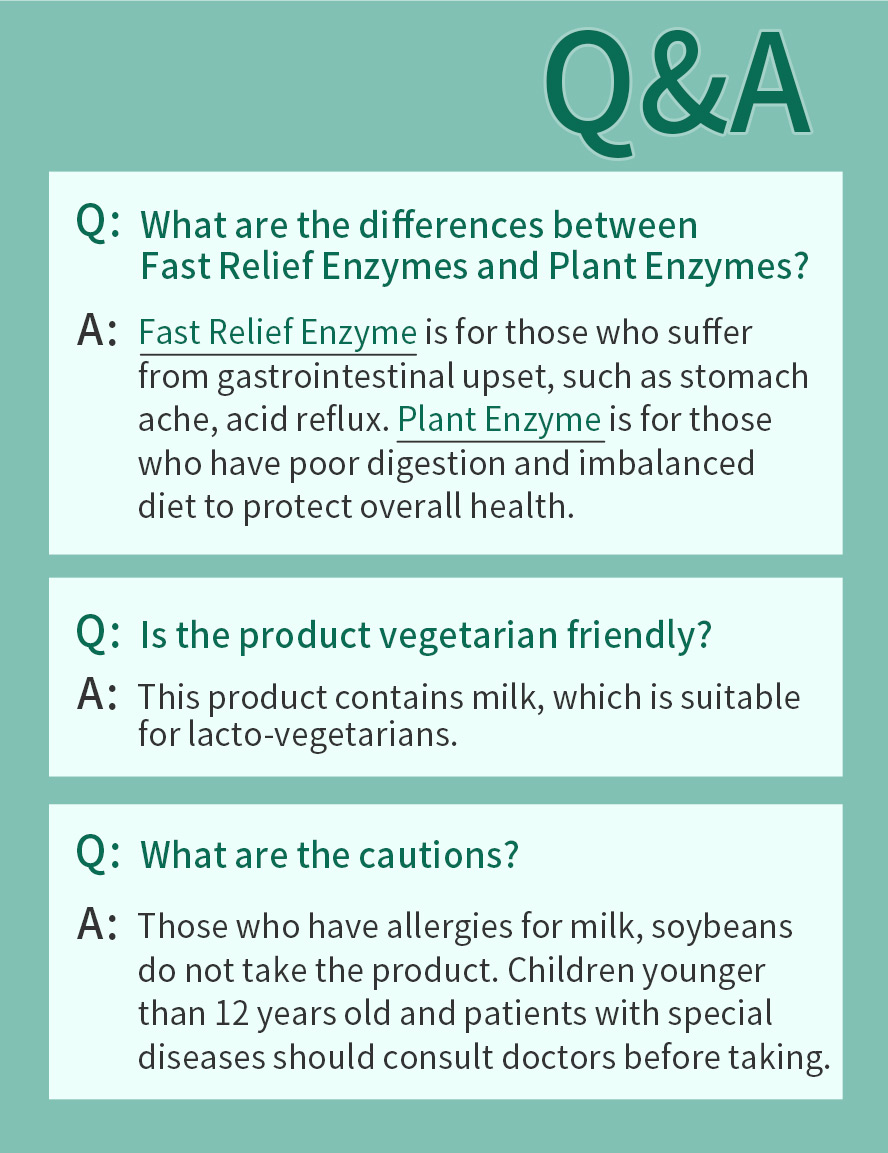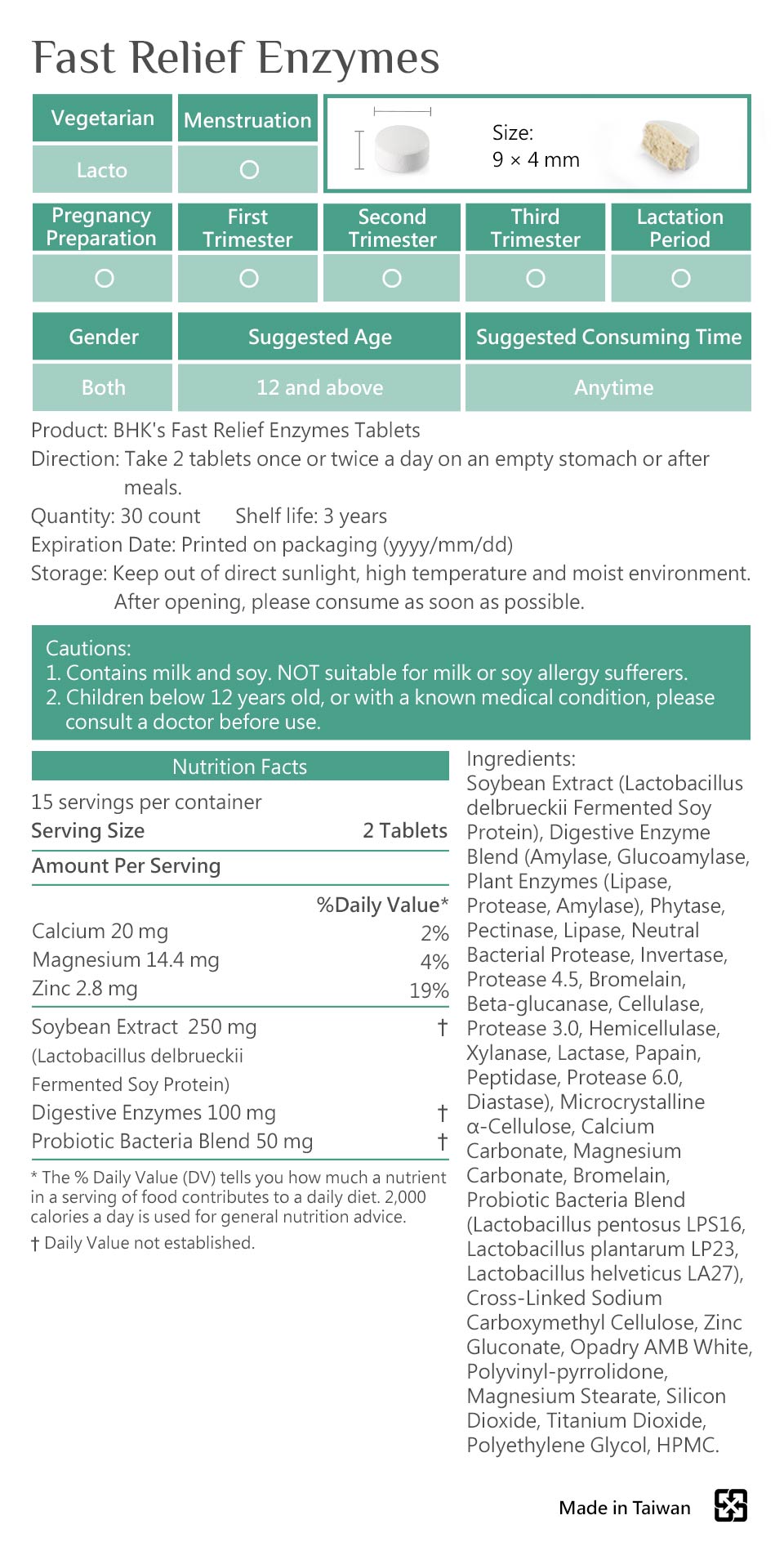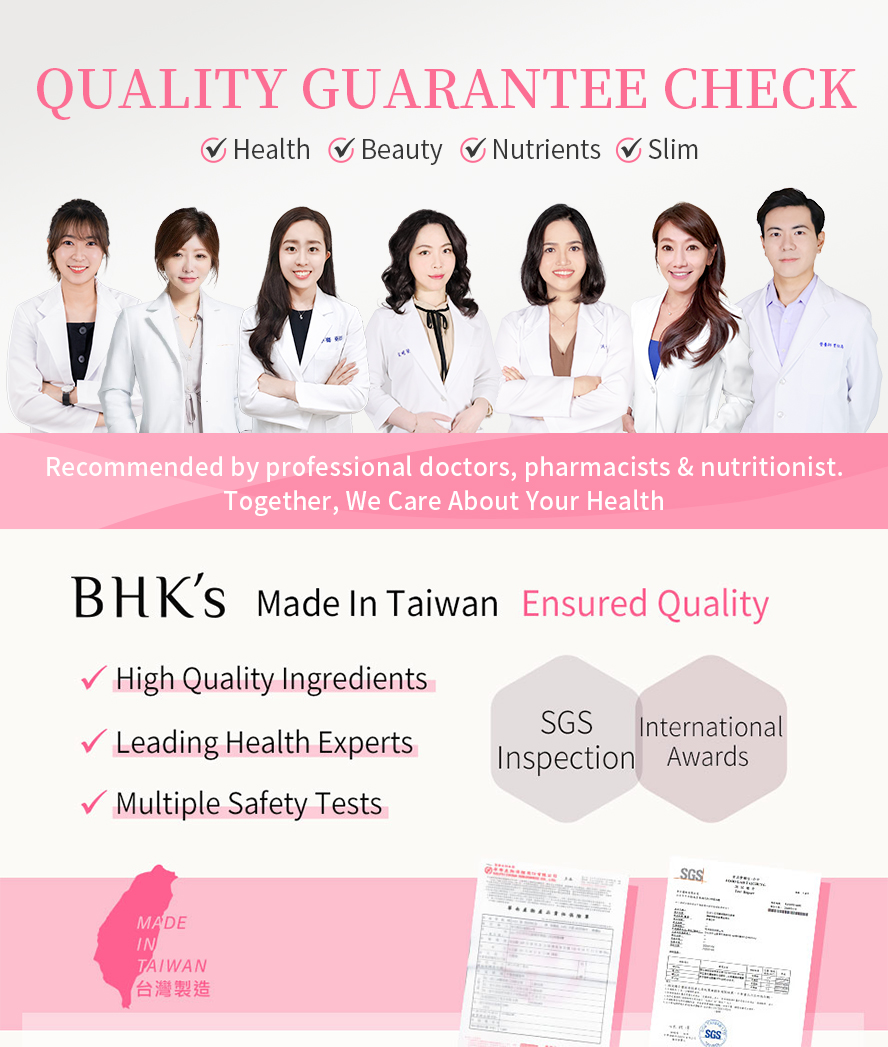 ---
BHK's Fast Relief Enzymes Tablets (30 tablets/bag) x 3 bags