BHK's Fresh Breath Probiotic Lozenges 【Fresh Breath】
Description:
*Japanese patented persimmon extract to maintain fresh and fragrant breath
*U.S., patented Bifidobacterium Lactis, European certified probiotics that balance overall oral health.
*Xylitol & dietary fiber, Monacolin K in one capsule
*Blackcurrant & Mint, deal with mouth unpleasant odor

Suitable to consume after meal or before meetings to boost confidence

Main Ingredients (Per serving):
Persimmon Fruit Juice Ferment Extract 5mg

Directions:
Take 1 lozenge and allow it to dissolve slowly in the mouth for fresh breath. Recommended for use after meals and before special occasions.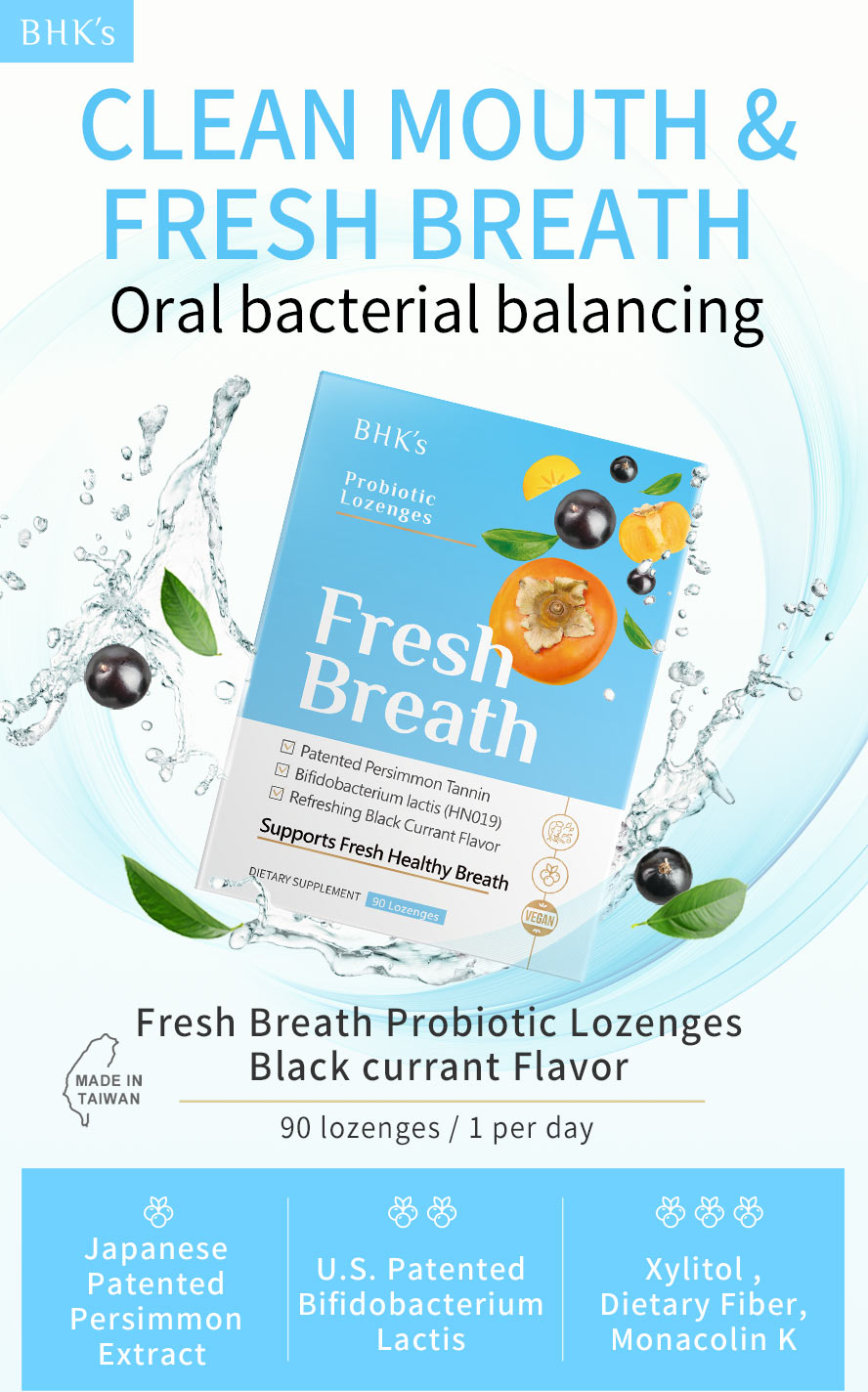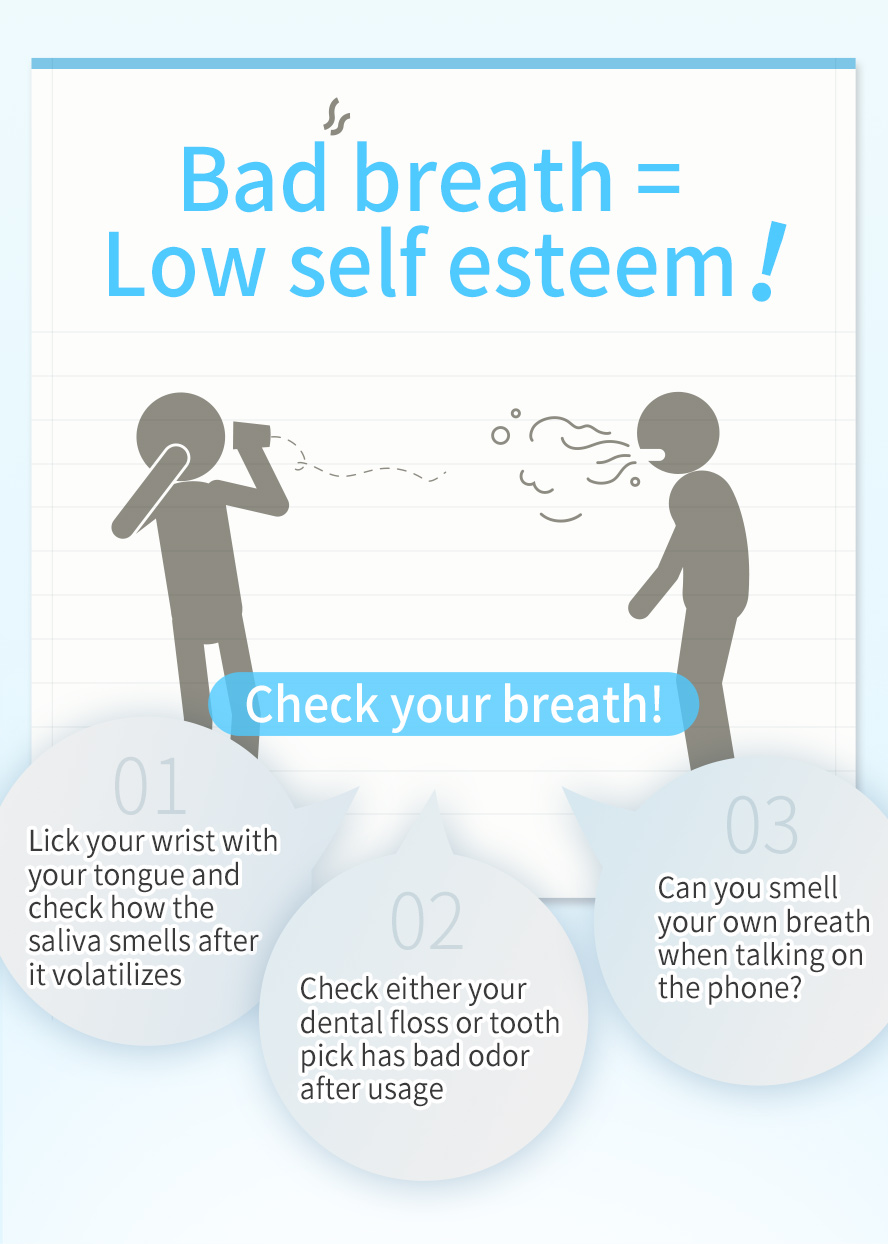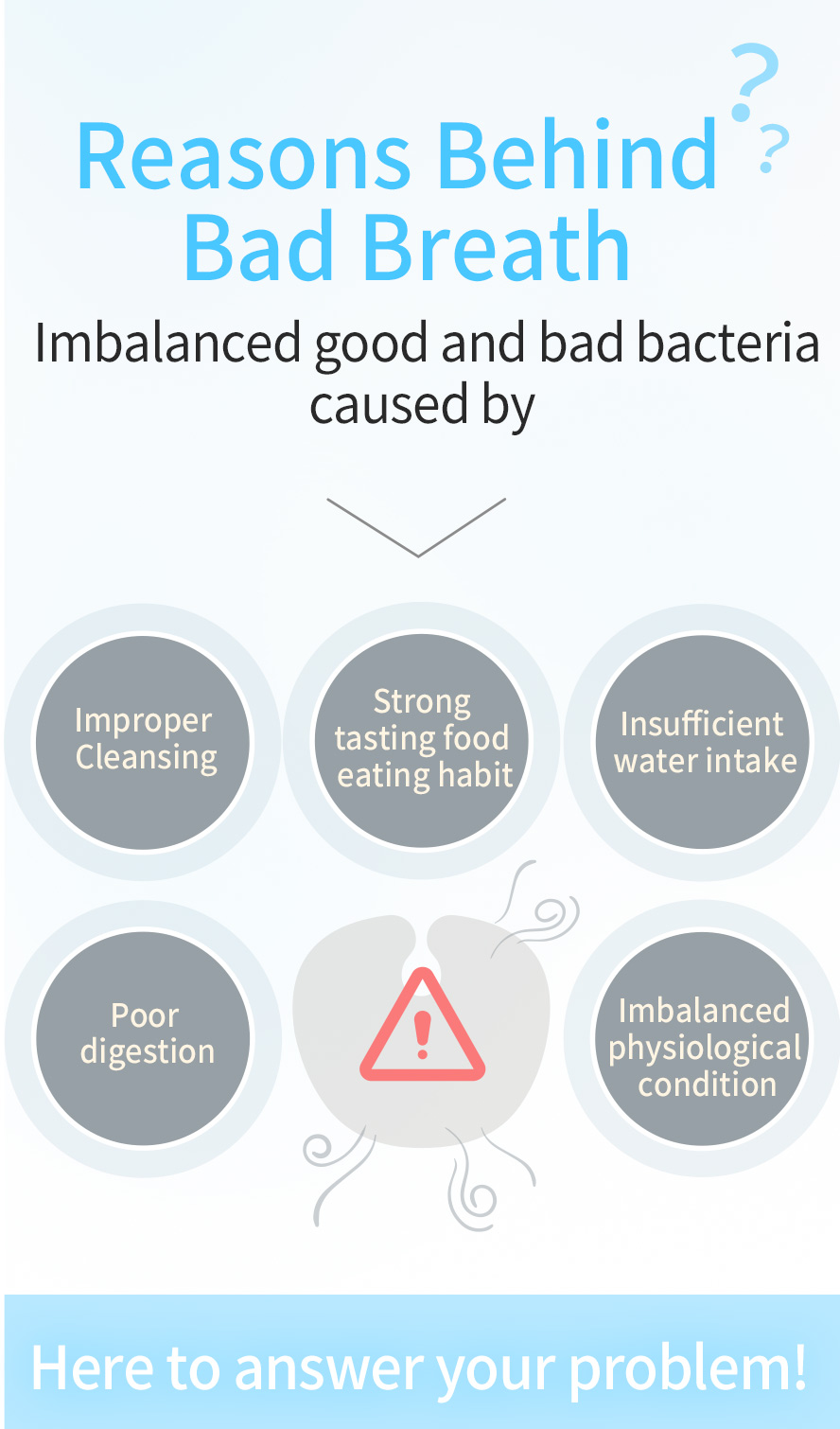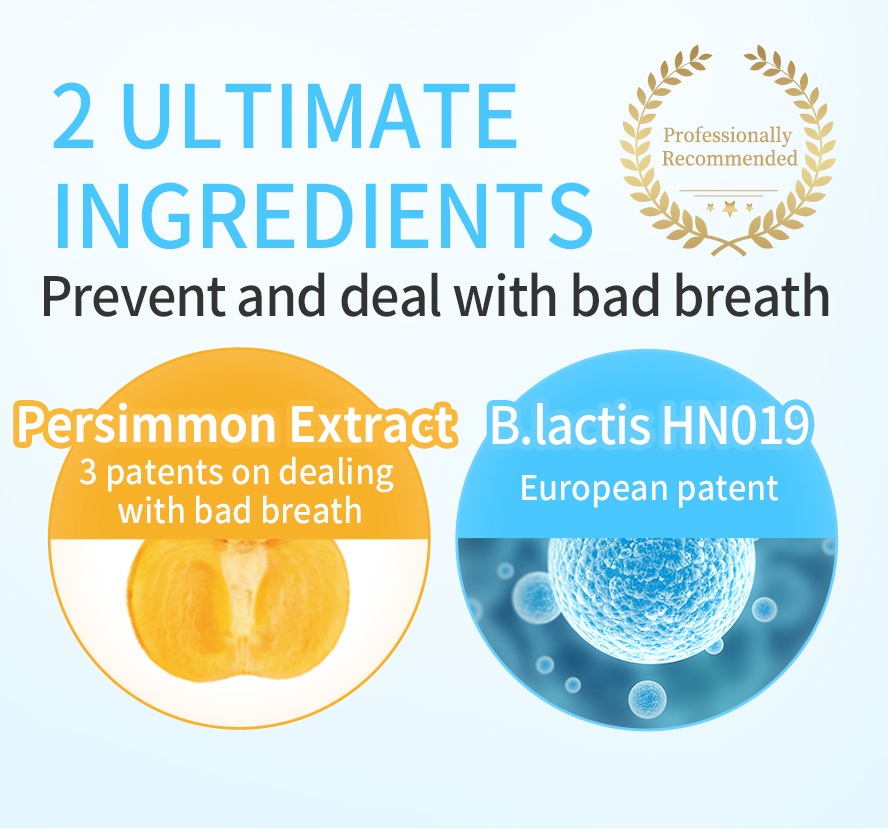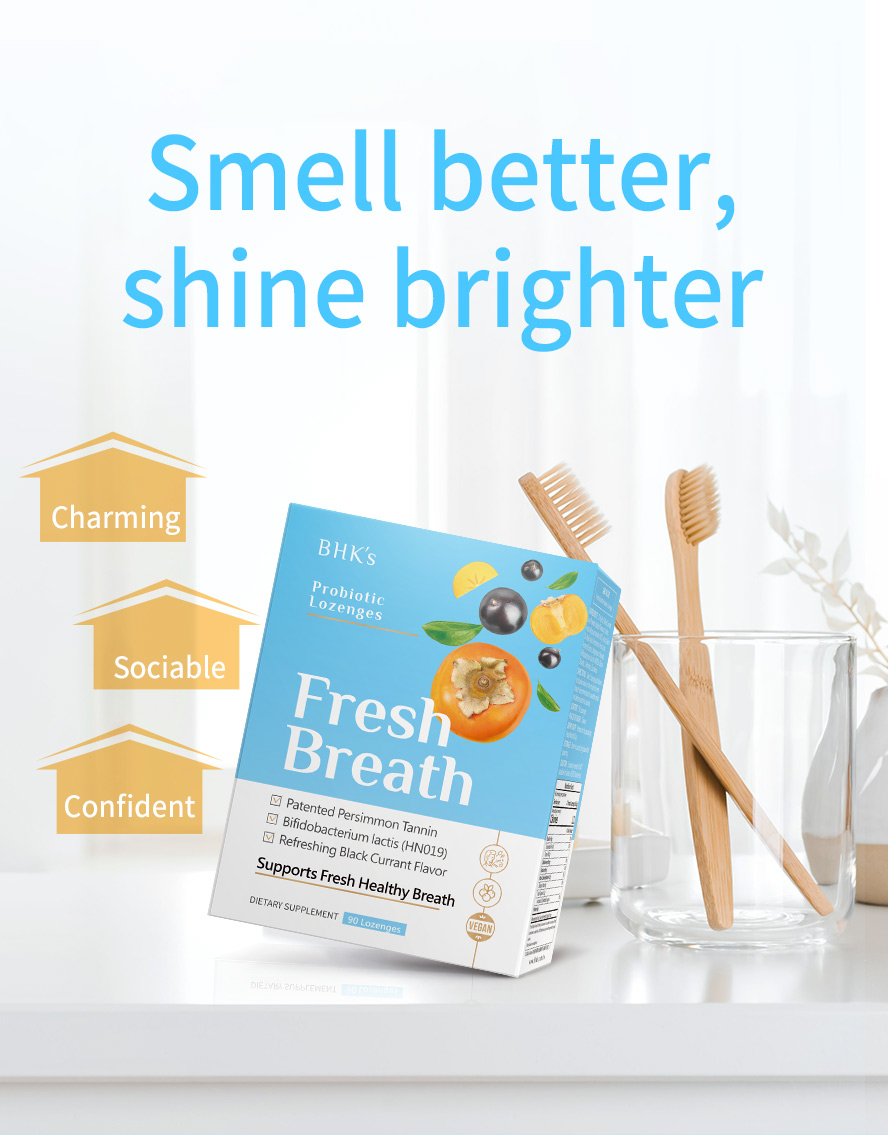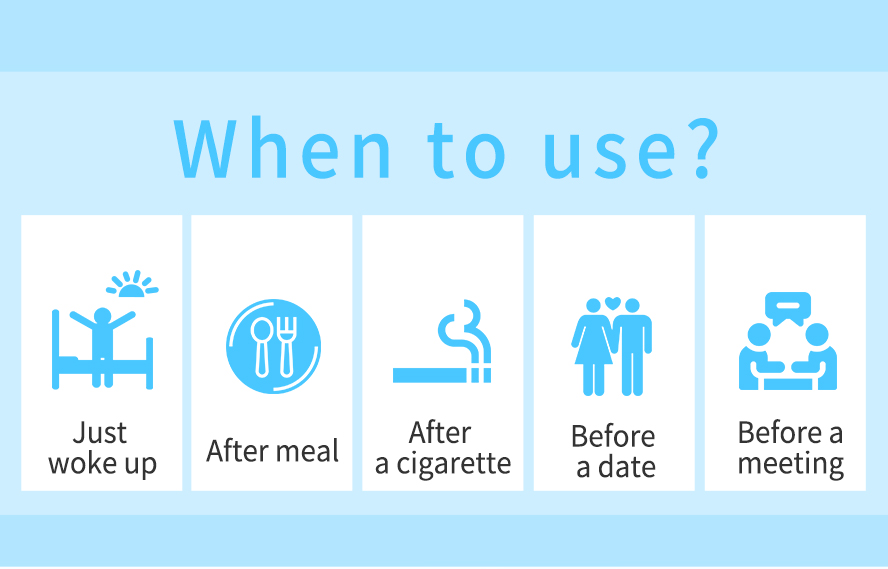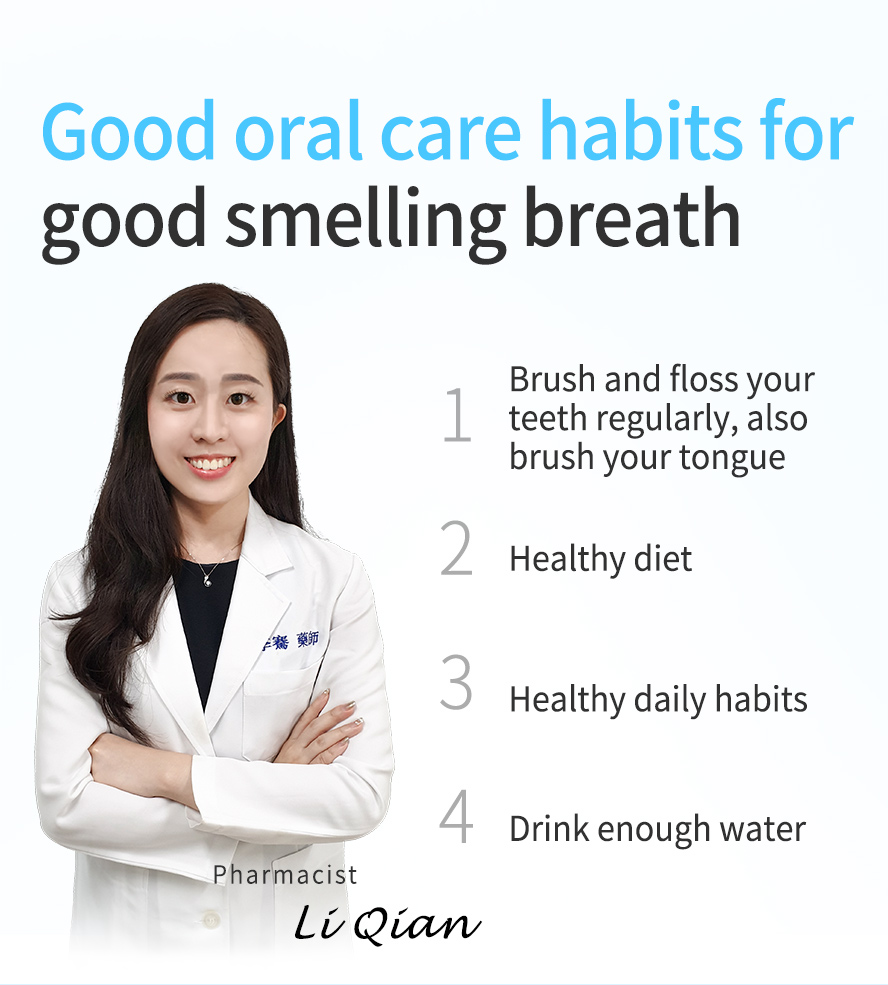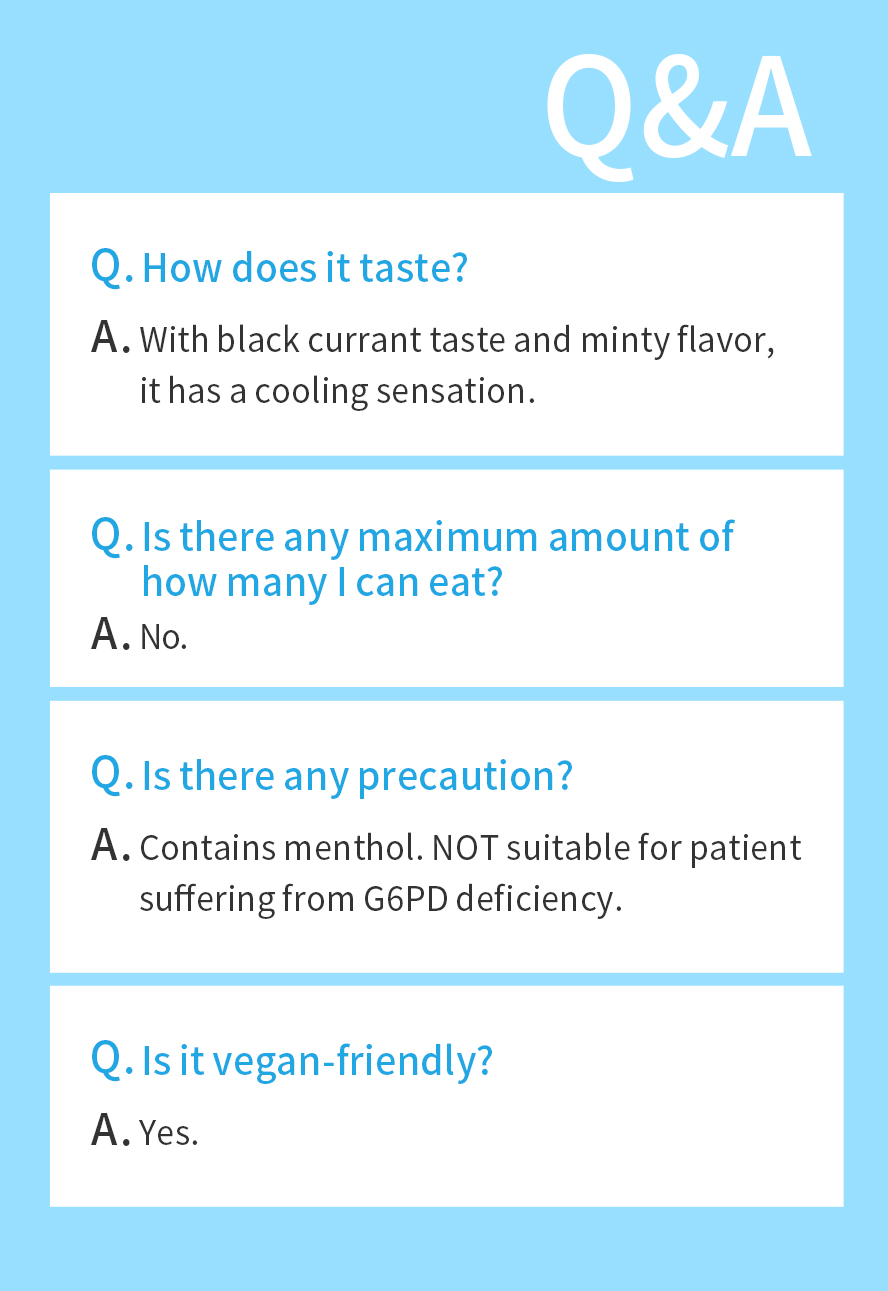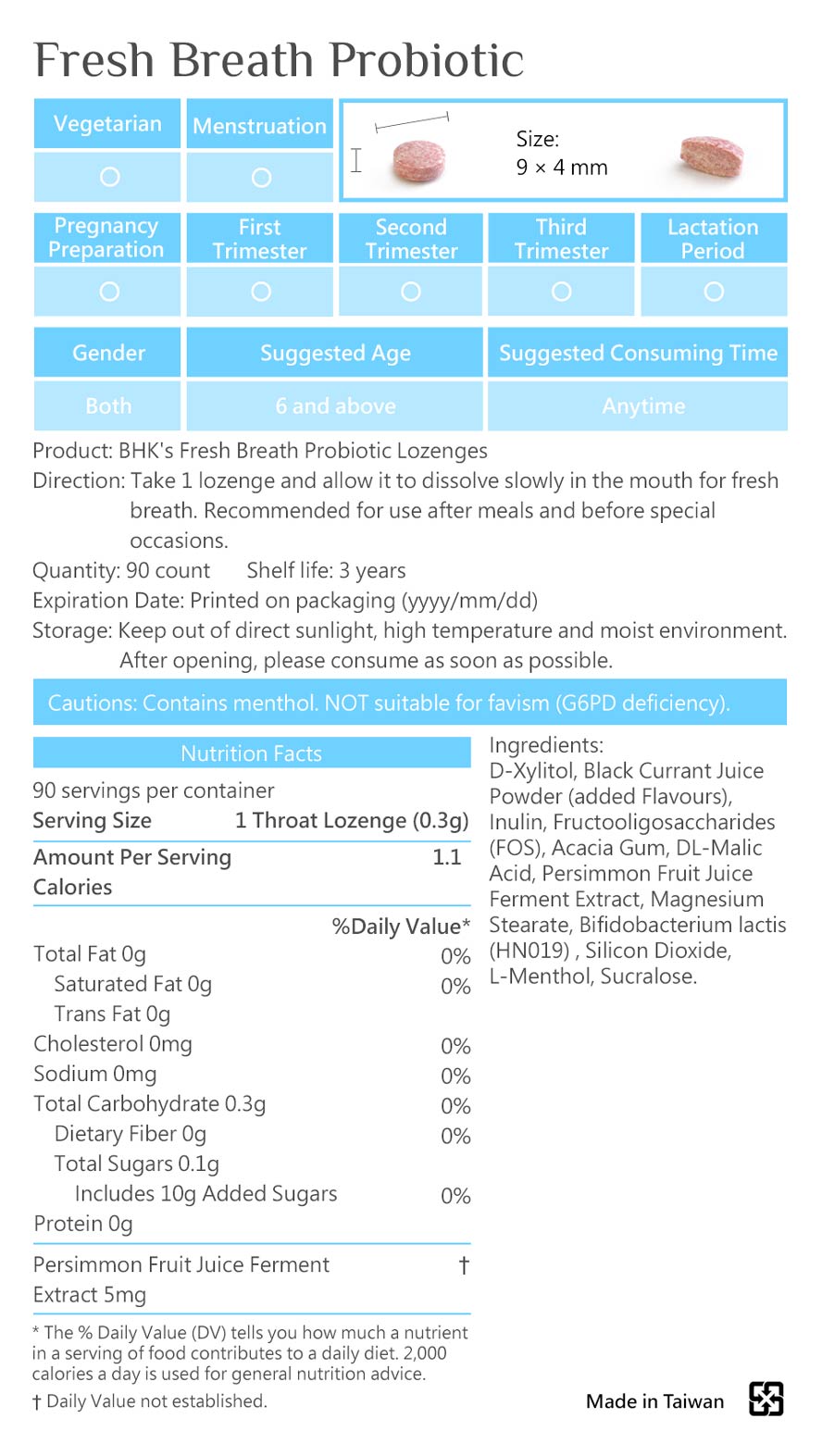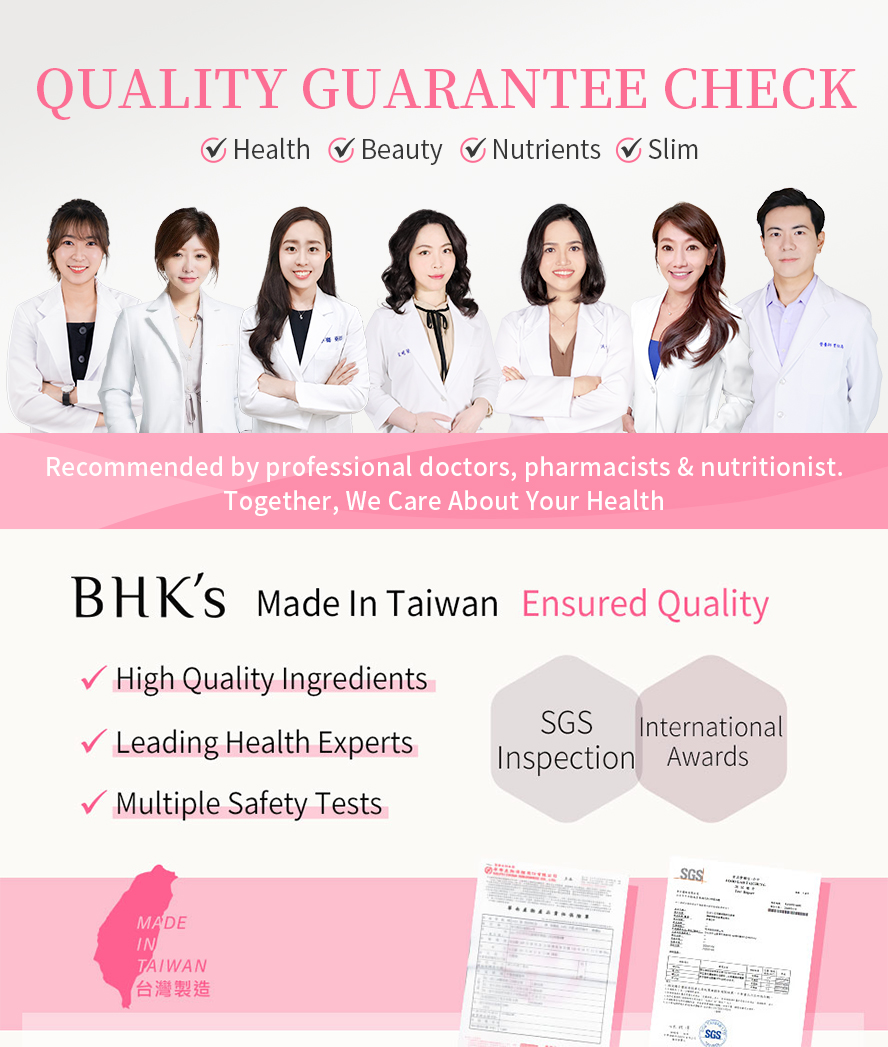 ---
BHK's Fresh Breath EX Probiotic Lozenges (Black Currant Flavor) (90 lozenges/packet) x 2 packets