Product details
product details
---
Introduction of King Clam
Strict Selection of Raw Materials/sources, unlimited energy !
King Clam, also known as the king of shellfish, has a very high nutritional value. Besides that, the protein contained is rated as "perfect protein" by the United Nations.
Golden carp, from pure and pollution-free Hualien, rich in amino acids, zinc, calcium, taurine, etc.. Our body need it to maintain health and replenish energy.

Extra nutrients ! Double fatigue solution !
Additional vitamin B complex, taurine, chelated zinc, to maintain normal energy metabolism and keep vitality and strength.

Who needs it?
1. Work overtime 2. Inefficiency 3. Night shift 4. Work labor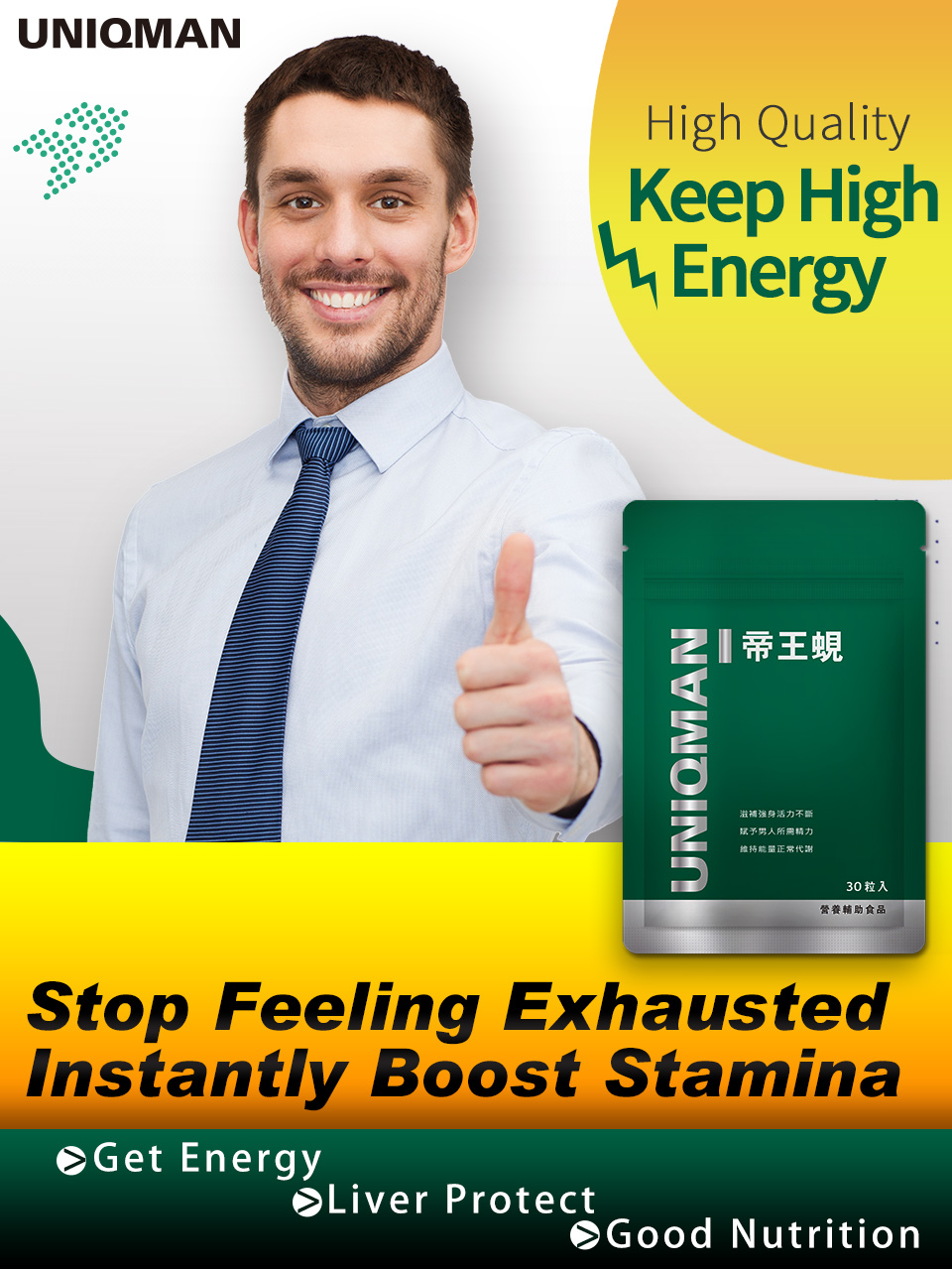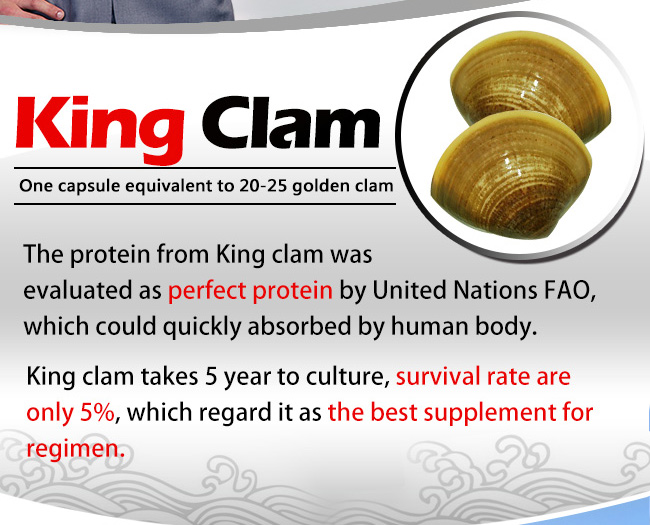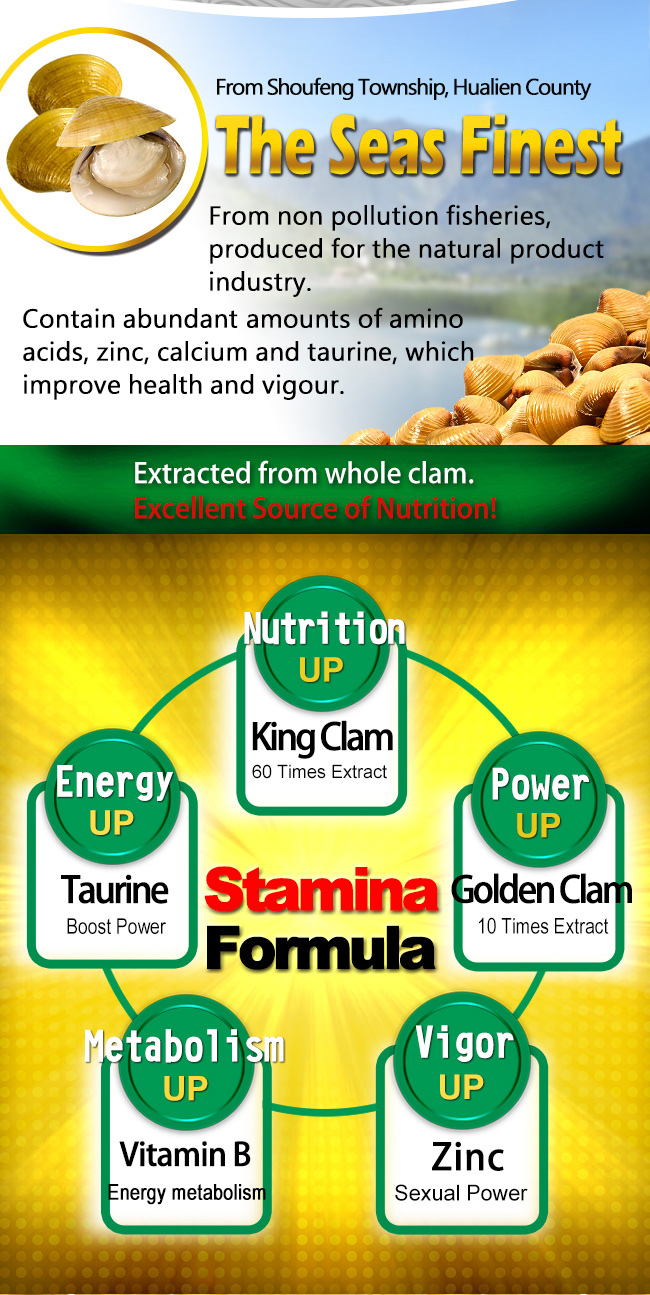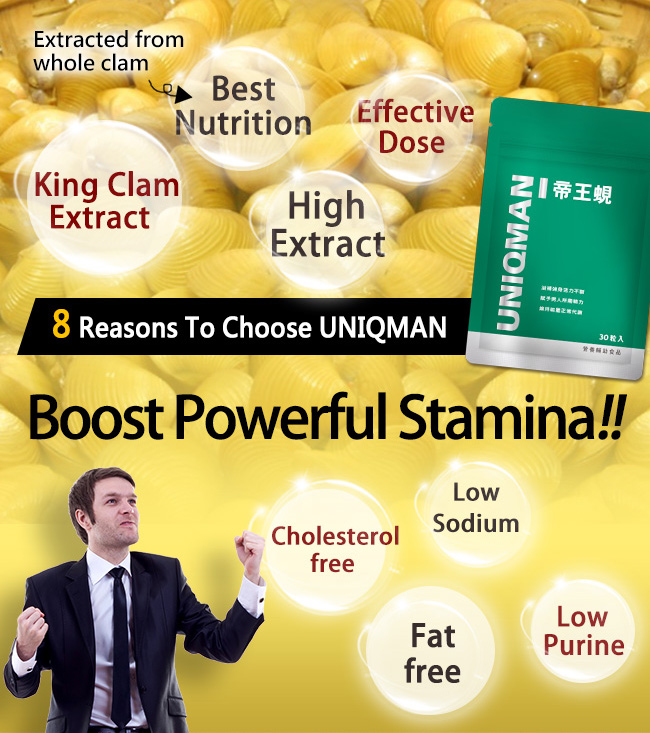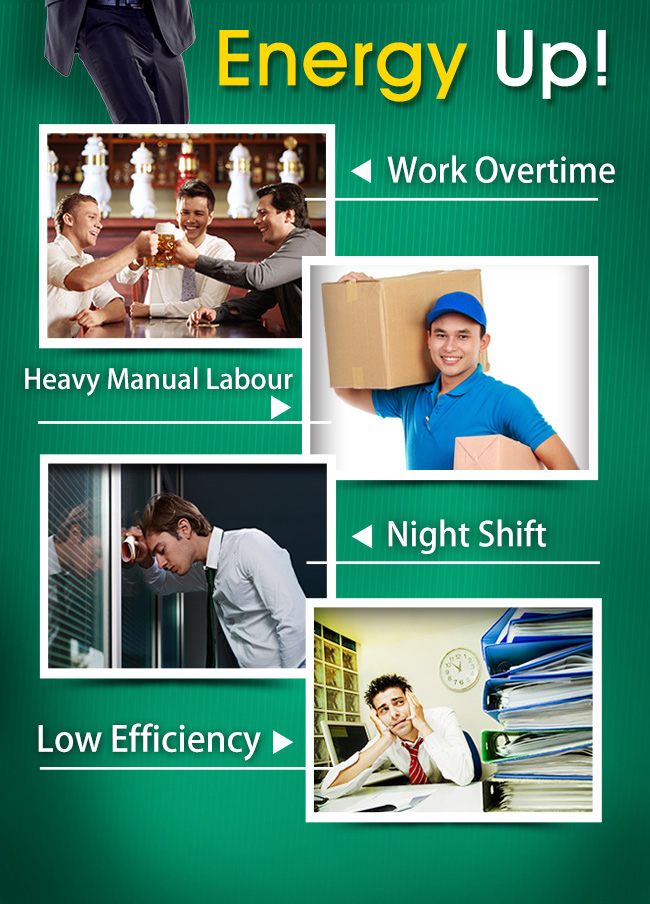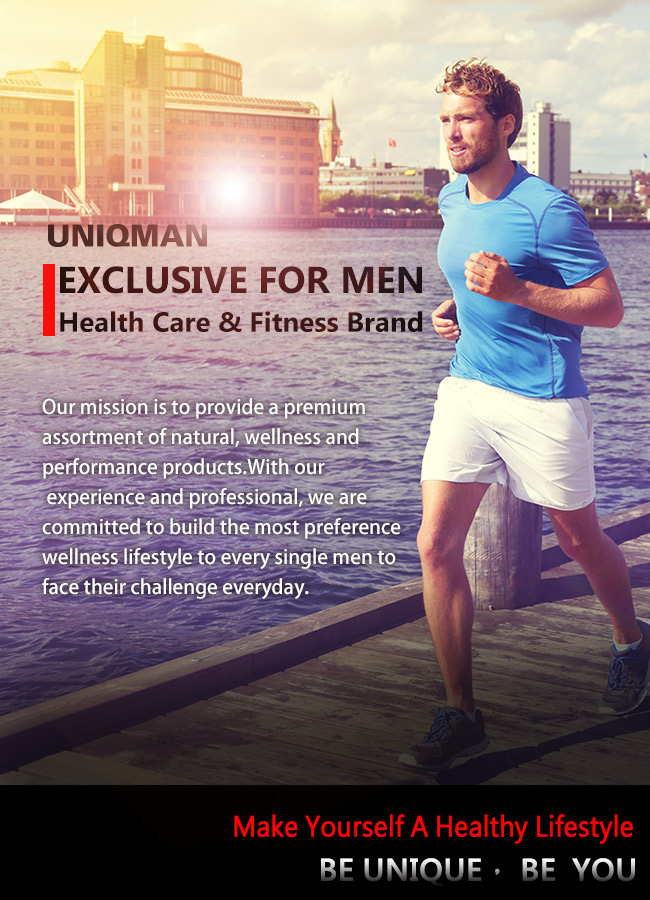 Product
UNIQMAN King Clam Capsules
Main Ingredients


(Per serving)

Golden Freshwater Clam Extract (Corbicula Fluminea), Gold King Clam Extract, Taurine, Zinc (as Amino Acid Chelate)
Size
30 capsules
Directions
Take 1 capsule daily after meal. For better result, take 2 capsules at once. Do NOT take more than 2 capsules per day.
Retention Period
3 years
Expiry Date
Printed on packaging (Year/Month/Day)
Origin
Taiwan
Preservation Methods
Once open, please close tightly after use. Keep out of direct sunlight, high temperature and moist environment.